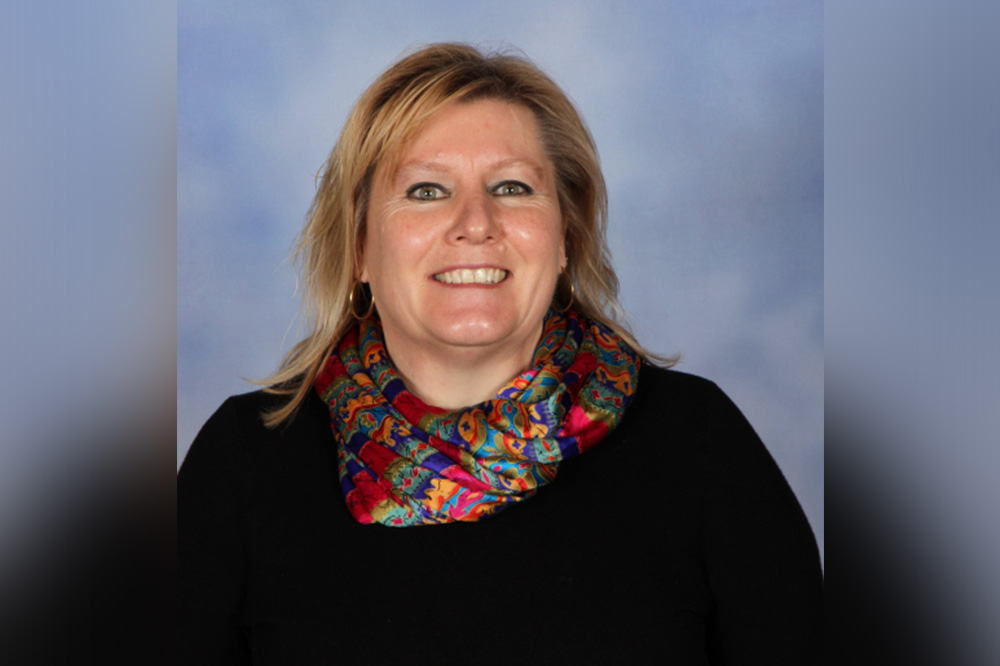 Tasmanian principal Sharon Woodberry has attained Australia's only national certification of principal excellence, joining an exclusive group of just 11 school leaders.
The Certified Practicing Principal (CPP), administered by the Australian Council for Educational Research (ACER), recognises experienced principals who have attained high standards of educational leadership and made significant improvements in the quality of teaching and learning.
The CPP asks principals to reflect upon their professional practice and to submit evidence of their impact on teacher efficacy, student achievement and whole-school improvement. Their work is assessed according to criteria developed by the principal profession and mapped to the Australian Professional Standard for Principals.
Previous recipients of certification include Helen Jamieson of Corinda State High School in Queensland and Jacqui O'Donnell of Rockingham Beach Primary School in Western Australia.
Woodberry, principal of Zeehan Primary School, becomes the second principal in Tasmania to have earned the right to use the post-nominal CPP.
Woodberry said she is a better principal today as a result of undergoing certification.
"CPP is a process of active reflection and recording – of decisions made, actions taken and leadership demonstrated," Woodberry told The Educator.
"In such a busy role, creating the time and space to actually determine what works and what doesn't, and having evidence to support those reflections, was invaluable. It allowed me to improve my practice and also enabled me to better understand myself as a leader".
Woodberry said that while the process of principals understanding themselves as leaders and aligning their work with the Principal Standards is a challenging process at first, it allows them to acknowledge the work they're already doing in the school context.
"It's worth the extra effort," she said.
Woodberry said the variety of challenges the profession is likely to face this year means taking this step is all the more important.
"Really understanding yourself as a leader, and how you respond when required to lead through challenging circumstances, will reap limitless rewards as we learn to navigate the 'new normal' of our COVID world".
The Chair of the CPP Board is Neil McDonald, CEO of the Queensland Education Leadership Institute (QELI) – a peak professional leadership institute that serve the state, Catholic and independent education sectors.
McDonald said over the last few years, schools and educational systems have recognised the evidenced based research around the positive impact school leaders – as leaders of learning and instructional leaders – can have on student learning and school improvement.
"CPP candidates are supported with tools that identify the leadership behaviours that research shows are the ones that make a difference for school improvement. And the process itself is designed to have them practise these behaviours in their own context and show evidence of this to achieve certification," McDonald told The Educator.
"So, it's not just theoretical – it is very hands on".
McDonald says that while all school leaders were forced to adapt and bear the brunt of that 2020 had on education, the most important leadership abilities for principals to have in the year ahead are resilience, emotional intelligence and strong networking skills.
"Australian schools are the most diverse in the OECD. Context is everything. Between fires, flood and the COVID pandemic, the events of 2020 had a huge impact on every school," he said.
"Every leader has had to be resilient and really focus on the wellbeing of students and staff. They have also had to be agile and learn to navigate new and unknown environments".
McDonald pointed out that schools are complex environments at the best of times, and that leaders with high emotional intelligence focus on building strong relationships and a safe and positive culture within the school.
"I believe leadership that encourages staff wellbeing, collaboration and feedback, and promotes student wellbeing, belonging and engagement, are key to building effective communities of learning".