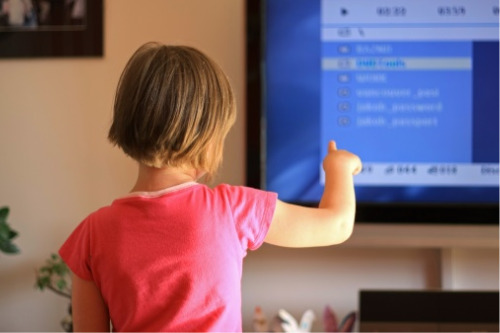 The Australian Broadcasting Corporation (ABC) will soon broadcast teacher-run mini-lessons mapped to the Australian curriculum to ensure no student falls behind in their learning.
The program, which airs from April 14, was announced amid increased concerns about the 'digital divide' in Australia that is impacting on disadvantaged students at a time when many state jurisdictions are moving education online.
According to new data from the Australian Bureau of Statistics, 2.5 million Australians are not online due to location, financial factors, a lack of digital literacy or the location in which they live.
However, with almost every household in Australia owning a TV, the ABC's initiative hopes to bridge the learning gap between the haves and the have-nots.
The initiative is being partially financed by the education departments of NSW and Victoria and was born out of the broadcaster's partnerships with states and territories.
The new program, which will be delivered through one of the broadcaster's children's channels, will be separated in two parts – a morning program for primary students and an afternoon program for senior school students.
Through ABC Me's resources, students will be able to access a Storybuilding Tool Kit, Ecomaths, ScienceXplosion, Citizen Code, Numberblocks and English on the Go.
There will also be more than 4000 free videos, interactive resources and fun games mapped to the Australian curriculum, across subjects such as English, mathematics, science, history, geography, media literacy, financial literacy, health and physical education and the arts and technologies, including STEM.
"With so many Australian children now studying at home or preparing to do so, the ABC is boosting its support for students, teachers and parents to help young Australians receive the education they need," the ABC managing director, David Anderson, said.