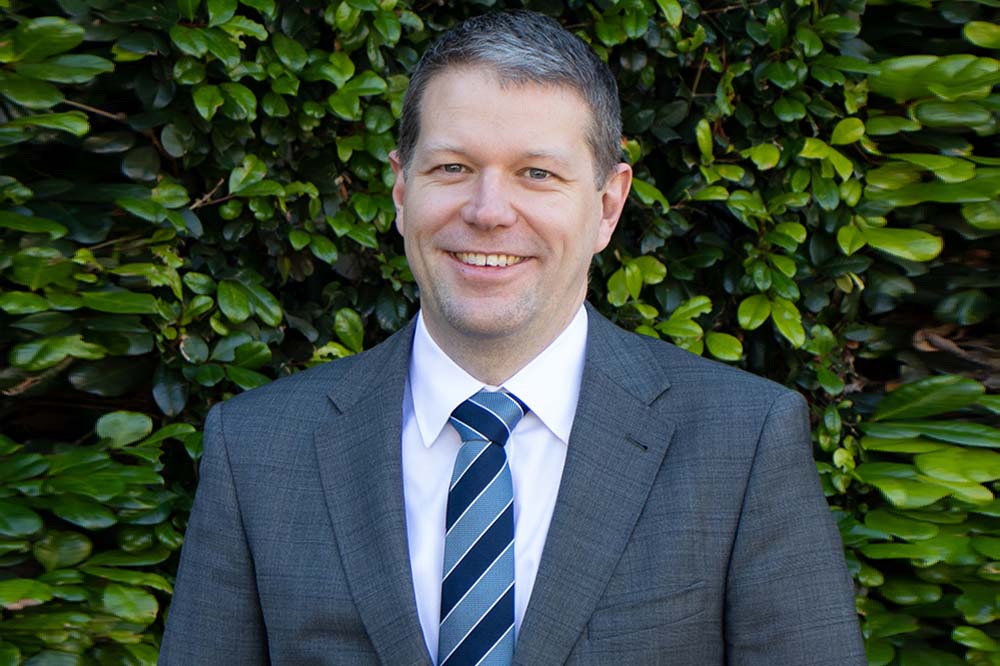 In April, Independent Schools Queensland (ISQ) announced Christopher Mountford as its incoming CEO, replacing David Robertson, who retired this month.
Mountford, who was the executive director at the Property Council of Australia (Queensland Division), is an alumnus of an independent school, holds a Bachelor of Arts (Political Science) and a Bachelor of Economics and is a Graduate of the Australian Institute of Company Directors (AICD).
He is also a volunteer Parent Ambassador for Act for Kids; an Australian charity focused on treating and preventing child abuse.
Below, The Educator talks to Mountford about his vision for the state's independent schools, the most important lessons learned from COVID-19 thus far and ensuring a stronger child protection system now and in the years ahead.
TE: Firstly, congratulations on your appointment! Can you tell us about your vision for Queensland's independent school sector?
My vision for the independent sector is to see it continue to grow, diversify and innovate. Community demand has fuelled the sector's growth from its very first schools more than 150 years ago to its newest school, which opened this week. Record enrolment increases confirm Queensland families are looking for tailored learning options – whether it's in the form of schools offering industry qualifications during the senior years or small community-driven schools based on different learning philosophies or approaches. My goal is to build on the strong foundations laid by previous ISQ leaders and staff, by bringing a fresh set of eyes and more than a decade of experience in the property sector to the school planning table. Over the next six months my priority is to get to know the schools, leaders, teachers and families in the independent sector so that I can best represent their unique needs to governments and other key authorities. I also want to create new opportunities for future school proponents to enter the sector.
TE: The latest 2021 student enrolment data showed parental confidence in the independent sector is at an all-time high. What factors do you believe are driving this growth?
Parents, more than ever, understand the role a tailored education delivered by expert teaching professionals in a caring community setting can have on a child's future life and employment prospects. The COVID home learning period gave families a front-row seat into not only how their schools and teachers supported student learning and wellbeing but also how their child responded. Findings from surveys of parents in the Australian and Queensland independent sectors that are being conducted this year will shed further light on COVID's potential impact on the schooling decisions of families in 2021. However, parents have consistently told ISQ's long-running What Parents Want survey the key influencing factor on their decision to choose an independent school was its role in preparing children to fulfil their potential in later life. The diversity of the independent sector – ranging from top academic grammar schools to faith-based colleges and specialist schools for children with autism – demonstrates the responsiveness of the sector to the types of education choices local communities want and in which they are prepared to invest.
TE: What have been the most important lessons learned from the COVID-19 pandemic for Queensland's independent school sector?
Independent schools reimagined new ways of interacting and communicating with their students and families, some of which have continued such as virtual parent-teacher interviews. This period also gave schools the chance to rethink traditional school practices such as morning drop-off and afternoon pick-up, school events and how they engage families in their children's learning. Wellbeing has always been a strong focus for independent schools, but the uncertainty of enhanced restrictions or lockdowns at any moment has put staff and student wellbeing at the top of the school priority list. COVID-19 has prompted a number of independent schools to sign up for research projects with ISQ and the University of Queensland exploring the future of blended learning in school settings and with Griffith University experts on improved strategies to engage families in their children's learning.
TE: I understand you're a volunteer Parent Ambassador for Act for Kids; an Australian charity focused on treating and preventing child abuse. What kind of approach do you feel works best to ensure robust child protection in Queensland's independent school sector?
Independent schools, like their state and Catholic counterparts, are well governed by regulations and legislation that protect children and put the safety and wellbeing of students at the centre of school decision-making. However, this is not a static area of oversight and must remain front of mind for governments and communities, including schools. Schools have an important role to play in keeping children safe, but it is not their job alone. It is a responsibility we all share and that we must all discharge in our own families and communities. Schools rightly remain vigilant by conducting ongoing child protection training for staff, providing age-appropriate education for children and developing strong and caring communities that look out for each other and report any concerns they have for the safety of the children in their care.