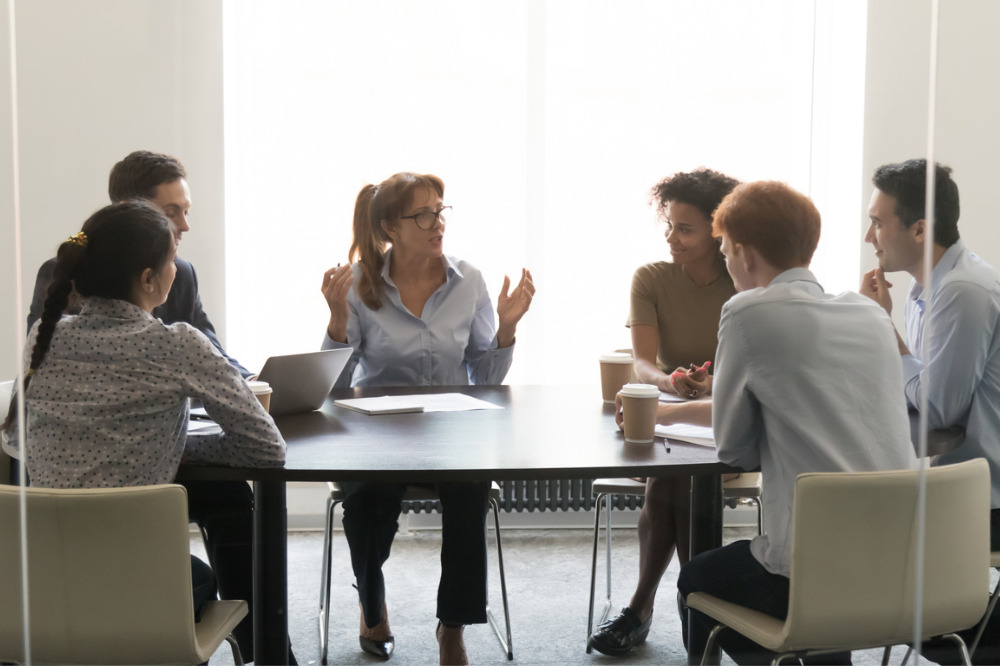 While principals are often adept at managing the many risks that their schools face on a day-to-day basis, the last three years have shown just how complex this responsibility can become.
Catastrophic natural disasters, the Covid-19 pandemic, a burgeoning mental health crisis and a marked increase in cybercrime have created so much upheaval for school communities that it may not be years until we truly understand how great of an impact the 2019-2022 period had on those living through it.
With Covid-19 on its way to being downgraded from a pandemic to an endemic and communities are slowly beginning to recover from the drought, bushfires and floods, principals and other school leaders are cognisant that it's only a matter of time before another black swan event strikes.
Rodger Cook is the general manager of global security services at World Travel Protection, which helps schools identify and mitigate risks associated with all aspects of their physical and protective security requirements, as well as meet their duty of care requirements for all forms of travel.
Cook says one of the biggest pandemic-related challenges for schools is the "crisis fatigue" impacting on senior leaders, many of whom may now be looking for employment elsewhere after juggling so much during the omnicrisis over 2019-2022.
"While the risk represented by the 'great resignation' may have been overstated in Australia, there is a sense that leaders who have been at the forefront of the response to COVID are looking for a change and the drain of the last three years may expedite the end of some careers," Cook told The Educator.
"The loss of senior staff will compound the risks associated with leadership and governance as the sector tries to recover from COVID-19 and faces an uncertain economic outlook."
Cook says that in addition to the risk associated with retention of senior staff, the other risks that school leaders need to consider include overseas travel.
"For those schools who are planning to travel overseas in 2022-23, it is imperative that they understand the changed risk profile of the destination they are travelling to," he said.
"The impact of the economic downturn of COVID has changed every country and it is important that risk assessments for all overseas trips are reviewed and expert opinions are sourced."
Cook said WTP has seen a global increase in crime targeting tourist areas and an increase in unemployment due to the lack of tourism.
Another key risk for schools in the wake of Covid-19 is that many Australian families are worse off financially than they were prior to the outbreak of the pandemic.
"Many families have been financially impacted by COVID and household budgets are under significant strain due to rising interest rates and the cost of living," Cook said.
"Schools relying on foreign students are likely to see the economy of home countries impacting a parent's decision to send their child to study overseas."
Leaders must also be cognisant of the risk that poor strategic planning can present to their schools, says Cook.
"This includes failure to adjust to the COVID recovery period and identify the mid-term impacts; overextending on facilities and infrastructure with a potential loss of revenue; and the lack of available IT resources, which is having a global impact in part due to COVID," he said.
"However, the ongoing war on Ukraine also factors into this, so schools need to plan to ensure they have contingencies in this space."
The risk landscape ahead
Cook said that while some schools have opted for domestic travel and this has been well received, students and their parents expect that they will start to travel overseas as early as the end of 2022.
"It is imperative that risk assessments for these trips are reviewed; the world has changed and even if a school has been to a destination before, the economic impact of COVID has changed the risk profile of many destinations," he said.
"In order to be better prepared, leaders need to spend the time and effort to conduct strategic planning and enterprise risk assessments."
Cook said mitigation strategies need to be reviewed and considered in the light of a depressed economy, possible health challenges, teacher and leadership shortages and greater demands from students and parents.
"For schools looking to enhance or protect their online systems, there needs to be careful consideration of the risks associated with undergoing an expensive and potentially drawn-out IT project," he said.
"Conversely, the risk of undertaking an IT project also needs to be measured against the risk of not doing something."
Cook said there are a number of factors impacting IT projects, such as the delays in processing skilled visas; the proliferation of IT projects during COVID; the skills gap due to changes in technology and trends; the increase in cybercrime; and the conflict in Ukraine.
"During COVID a lot of organisations found themselves in a bidding war to maintain IT skills due to a skills shortage," he said.
"The most sought-after IT professionals are those associated with Cyber Security. In North America cybercrime has increased by 55% over the last two years."
Studies show that prior to the invasion by Russia, Ukraine was the number one IT outsourcing destination for Central and Eastern Europe. In addition to this, companies like Google, Oracle and Samsung use Ukraine as their primary outsourcing destination for Research and Development.
"These resources, for the most part, are no longer available, placing even further strain on available resources," Cook said.
"Not investing in IT can compromise a school's [or any other business'] cybersecurity, which can have an expensive ripple effect on the business."