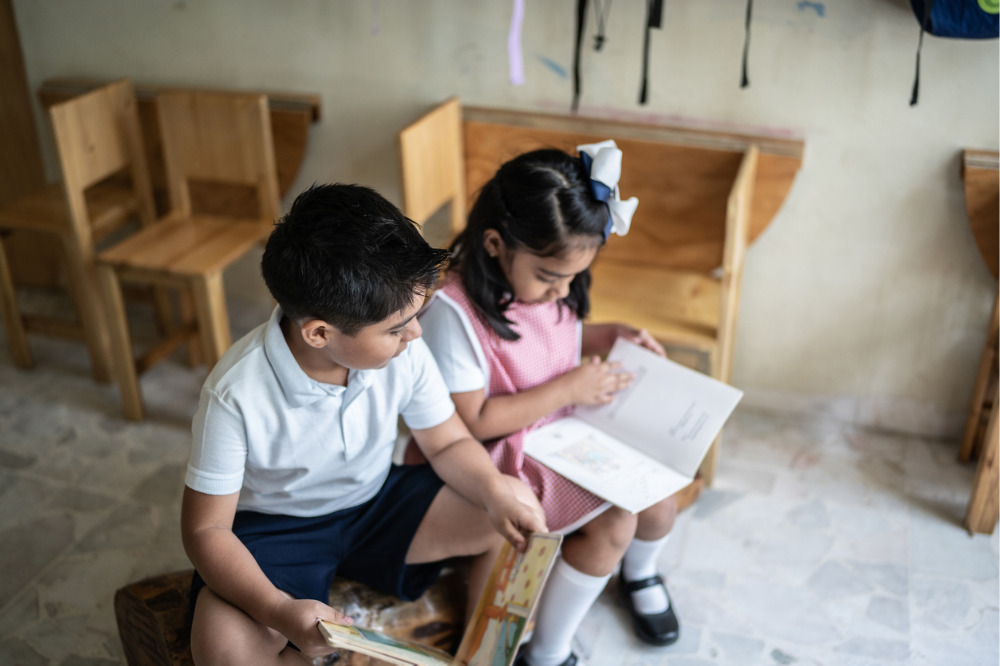 If there's one thing that employer groups and the unions agree on when it comes to education, it is the glaring lack of foundational skills, such as the ability to read and write.
This worrying trend is evidenced by both local and international studies.
According to the latest available NAPLAN data, the writing skills of Year 9 students have gone backwards over the past decade, with some students heading into high school with the reading competency of an early primary student.
Meanwhile, PISA – which governments consider to be a "health check" on student performance –shows the percentage of illiterate 15-year-olds has grown to almost 20%, and that 40% of students are unable to read at what is considered to be a "proficient standard".
To arrest this decline, federal and state governments have initiated programs based on systematic synthetic phonics (SSP) – an approach which teaches children to recognise letters (graphemes) and their associated sounds (phonemes).
However, some internationally renowned experts on literacy have questioned whether these programs will have their desired impact.
A large meta-analysis of research has shown that a blended learning approach where teachers use ed-tech to enhance their classroom practice has a greater positive effect on students' learning outcomes.
Education Perfect (EP) CEO, Alex Burke, says ed-tech allows educators to assign differentiated work, gain insights from auto-marking, and also provides a consistent and curriculum-aligned platform for students to develop their skills at home, as well as at school.
"Developing literacy skills rests upon consistency and quality content, and a platform such as EP offers both," Burke told The Educator.
Launched in 2013, EP is a teaching and learning platform for years 5-12 which features a rich library of content across nine subject areas and is aligned to multiple global curricula. Today, more than 1.2 million students across 2,600 schools use EP for their learning and revision.
Burke said that in addition to recognising the need for improved literacy outcomes in classrooms across Australia, EP is also cognisant of the need to remove barries to educational equity more broadly.
"Achieving true educational equity is a huge goal and one that we are committed to working towards through ensuring that all schools have access to our world-class resources," Burke said.
"EP offers comprehensive coverage of the Australian curriculum and allows students to experience quality education at scale, on their own schedule, and without discrimination."
Burke said providing schools with access to curriculum-aligned resources such as EP enables teachers to spend more of their time with students, focussing on individual needs and ensuring that every student's educational needs are met.
"We offer subsidised pricing to schools with lower SES scores so more teachers and students can access our tools and improve learner outcomes. Initiatives such as these break down barriers to learning and set us on the path to equity."
A growing body of research has shown a link between parents reading to their children and the learning outcomes of those children at school.
A study by the Department of Education and Early Childhood Development and the Melbourne Institute of Applied Economic and Social Research, found "the frequency of reading to children at a young age has a direct causal effect on their schooling outcomes regardless of their family background and home environment."
Burke said technology can play a meaningful role in harnessing these benefits.
"Reading at home promotes a love of language, creates happy memories that are associated with words, stimulates the imagination of children, and allows them to understand that reading is far more than a chore," he said.
"Ed-tech is designed to empower students. Our reading resources are gamified for engagement, and the bite-size nature of each task is both manageable for students and allows them to choose a specific area of interest to focus on."
"Education Perfect offers a range of age-appropriate texts that improve vocabulary, comprehension, and fluency, while also providing actionable data to the teacher that provides a wonderful basis for learning conversations."