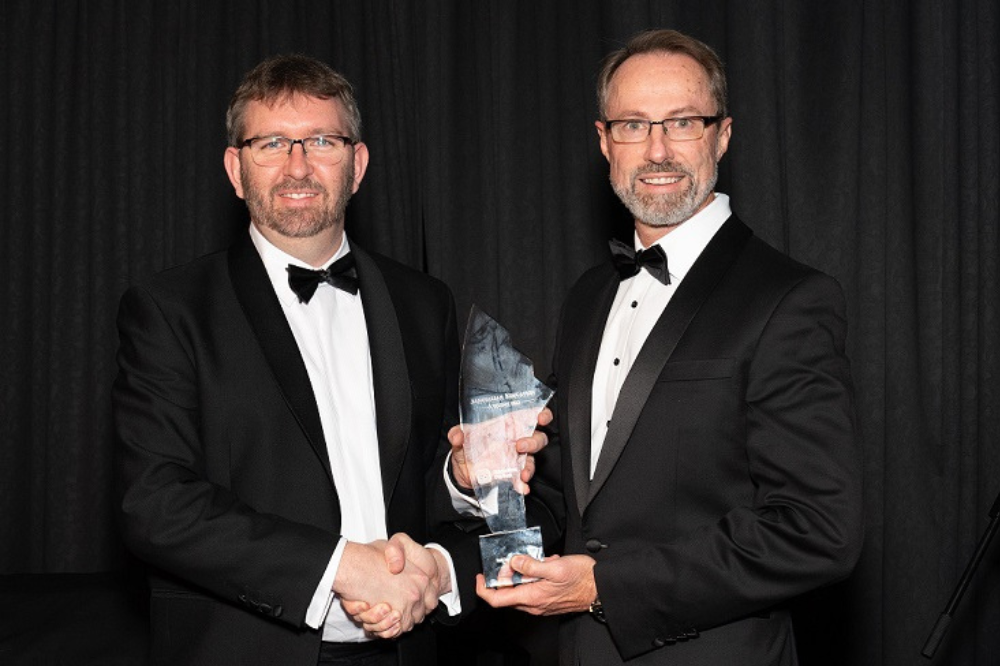 On August 12, the best of what Australia's education system has to offer was duly celebrated at the Australian Education Awards 2022 where the nation's top educators were recognised across 28 award categories spanning Australian School of the Year, Australian Principal of the Year, Best Professional Learning Program, and Best Student Wellbeing Program.
Another important accolade up for grabs on the night was the Best Use of Technology Award, which was taken home by Ormiston College, one of Brisbane's leading independent schools.
In addition to this win, Ormiston College also won Excellence Awards in the categories Primary School of the Year – Non-government, Secondary School of the Year – Non-government, School Principal of the Year - Non-government, and Best Co-Curricular Program.
Below, The Educator speaks to the College's principal Brett Webster about the thinking that underpins the College's approach to digital literacy, the most game-changing ed-tech tools in education and how teachers can overcome common ed-tech-related pitfalls.
TE: Congratulations on Ormiston College winning the Best Use of Technology Award in August. Can you tell us about the thinking that underpins Ormiston's approach to Digital Technologies and Digital Literacy more broadly?
When Ormiston College adopts tech-enabled approaches, we are aiming to create a learning experience that is not only more engaging for students but one that positions students to measurably achieve better academic results. For us, it is about being discerning and ensuring that the technology adds real value to the learning activity. The value may come from students finding concepts easier to understand in a digital environment, or from students seeing the relevance of the learning or a better connection to the real-world.
TE: Ormiston College has been at the cutting-edge of technology best practice in Australian education. What do you consider to be the most powerful and game-changing tools, and developments, in the realm of modern ed-tech, and how is Ormiston College using these for impact in 2022?
Virtual Reality is one such game-changer. At Ormiston College we have refined our approach to integrating Virtual Reality (VR) and Augmented Reality (AR) experiences into the classroom. Platforms such as Office 365 and OneNote have also added value to school settings, providing amazing opportunities for students to learn anywhere, anytime and collaboratively, with the benefit of teacher and peer feedback. Drone technology also presents plenty of potential for student learning. At present, Ormiston College is involved with a lighthouse project to integrate drones and geospatial skills into the curriculum.
TE: One pitfall many schools experience is that some teachers, daunted by ed-tech, tend to avoid voluntarily upskilling in Digital Technologies. How has Ormiston College navigated this issue, and what do you say to teachers who may still be hesitant in engaging with new and emerging technologies?
We completely appreciate that teachers possess varying levels of expertise and confidence when it comes to using technology. Whilst some of our College's best professional development is that which is developed by us, for us, we have also forged a valuable partnership with the Griffith University School for Education and Professional Studies. This partnership has seen dozens of teachers working alongside university experts to co-develop quality blended learning units. As a Microsoft Showcase School, Ormiston College also involves our staff in quality sharing and professional learning activities within the Microsoft network.
TE: Principals who are tech-savvy are obviously ahead of the curve when it comes to embedding a strong culture of digital literacy in their schools. Why else do you believe principals should be technology leaders, and how important will this be for schools in 2023?
Regardless of how tech-savvy they may be, I believe that effective principals will be visible and vocal champions of digital literacy cause. They will establish an informed vision and clear expectations for technology use, empower others to co-lead, involve themselves in professional learning with staff, and use their position to deliver the support and resources needed to catalyse the success of their teachers. Looking toward 2023, I believe that cyber security will be an increasing concern for principals, as will student cyber safety and the capacity of the school to operate well in a remote or online environment, if required.
TE: What other considerations (e.g., budgeting and forward planning) do you think are important for principals moving forward?
There will be decisions to make regarding support for new curriculum innovations and the ongoing process of upgrading technology infrastructure. Hence, we can expect the school budget to come under pressure to accommodate increases in technology-related spending. Being a technology leader will provide principals with a better background to consider advice and information on such matters, and subsequently make astute decisions for their school. Technology investments can be significant and shouldn't be based on evidence-free optimism but rather evidence-based realism. I believe that principals will serve their communities well by being in touch with how ready the staff and school is to actually implement planned change and achieve the wonderful things that technology can support.