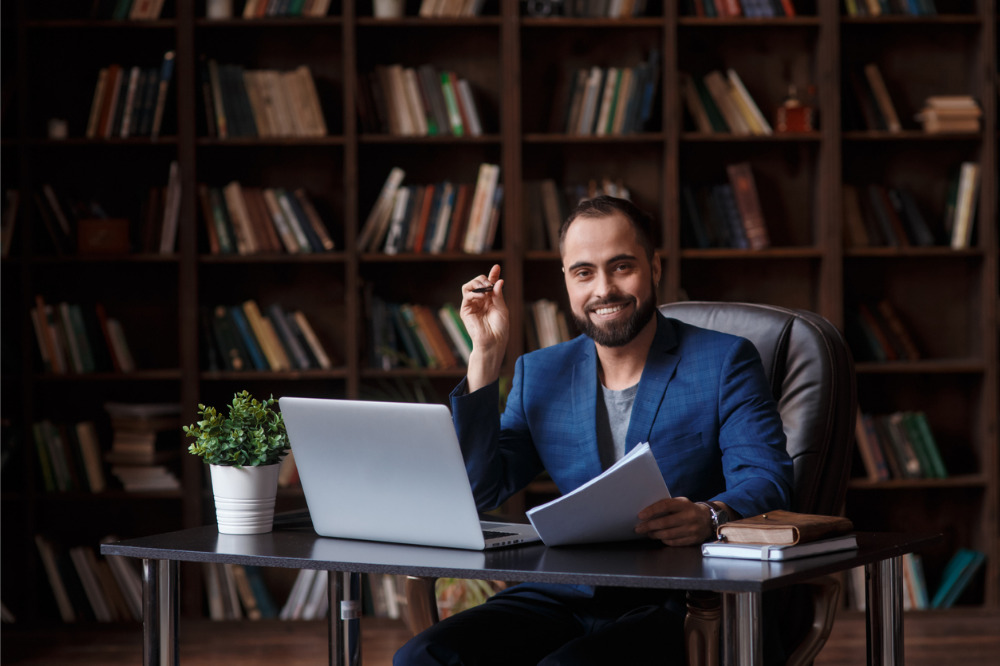 Five years ago, a small group of rural NSW principals, fed up with ongoing reports about the deteriorating health and wellbeing of their colleagues, launched a movement designed to reduce the stress and anxiety that has pushed the profession to the brink.
The most recent Australian Principal Occupational Health, Safety and Wellbeing Survey found that during school term, 53% of principals work 56 hours per week (more than 20 hours above the national average) and that 24% of principals worked more than 61-65 hours per week. In total, an overwhelming 99.7% of principals worked hours far beyond those recommended for positive mental and physical health.
However, a new study into the sustainability of the strategies and learnings from The Flourish Movement program shows that principals who engage with the health and wellbeing initiative experienced a marked turnaround in both their home and work lives.
Principals reported a 22.6% increase in time spent on leading teaching and learning, a 20.7% decrease in time spent on administration and 19.7% reduction in stress levels. Principals also reported an 18.7% decrease in feeling overloaded by work and an 18.4% increase in work-family balance.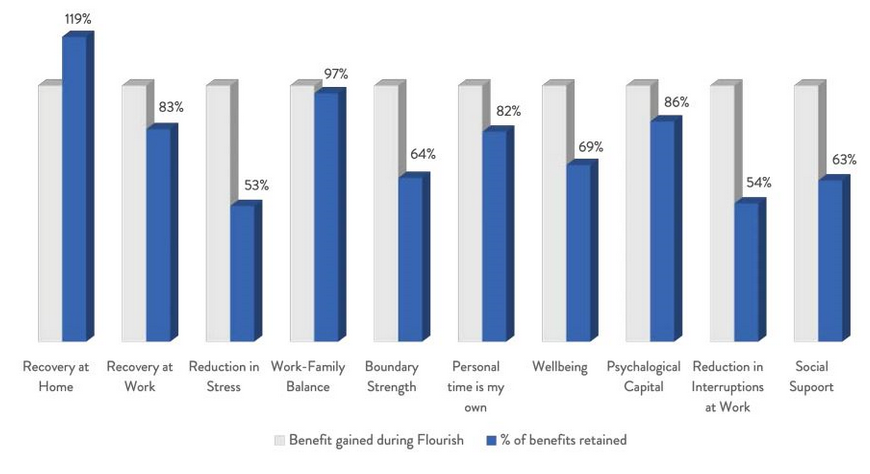 Encouraging signs of improvement
The success of the program inspired renowned performance coach, Dr Adam Fraser, to use his research and IP to structure The Flourish Movement. He says the latest data reveals high levels of fatigue over the past year due to the pandemic and the exhaustive churn it created for schools.
"This is a combination of uncertainty about the future, increased workload due to constantly changing policies around COVID, huge shifts in the way they work, and having to manage and look after so many people," Dr Fraser told The Educator.
"Probably the biggest change for school leaders is where they spend their time. They are having to be much more reactive and spend more time in managing people and immediate challenges that crop up."
However, Dr Fraser said there have been some encouraging improvements over the last 18 months in the groups that completed the program compared to the groups that did it before COVID.
"Also, in the latest groups, we have had some of the highest improvements in 'Recovery activities at work', which is extremely encouraging and reflects a shift in the mindset of school leaders," he said.
"More than ever, this recognises the importance of practicing self-care, which will inevitably lead to greater wellbeing, a reduction in burnout and stress levels and even increase longevity in the role."
Dr Fraser said it is also encouraging to see that, despite facing a worldwide pandemic, levels of optimism and hope reported by those school leaders who have been through the program in the last 18 months is in line with those seen in previous groups.
Principals becoming more proactive, less reactive
Dr Fraser said that while principals' passion for the job can be "a double-edged sword that can come back to bite them", they are becoming more proactive and less reactive as a result of the Flourish program.
"Flourish helps them realise that they can do the job while having good wellbeing and work-family balance," he said.
"Being a good school leader doesn't mean you have to be exhausted and right on the edge. In terms of the profession, I think what you will see is people having a greater focus on working in a way that is more sustainable."
Dr Fraser said he hopes the program will have an impact in the way school leaders work and their approach to wellbeing, so they don't feel like in order to perform their job well, they need to sacrifice their personal lives and their mental and physical health.
"This will hopefully result in an overall change in perception of the role, which will in turn make the role more attractive to future leaders," he said.
"We are starting to bring on other facilitators and most importantly they are getting amazing results. We are also working on expanding the program to other states across Australia."
Dr Fraser said that in addition to the sustainability research, there have been key learnings about which areas principals need a 'top up' in.
"This will help them ensure that they keep their wellbeing front of mind and embed sustainable habits."