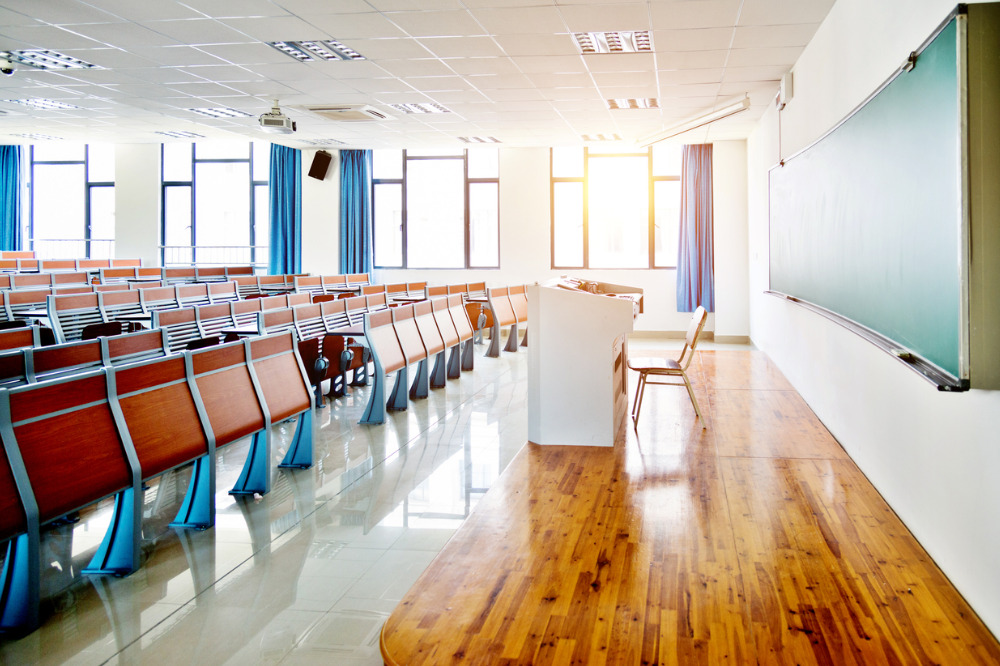 It's common for schools to plan for the unexpected, but the uncertainty brought about by COVID-19 this year has forced many schools to think about this on a much grander scale.
Since government-imposed restrictions lifted earlier this year, schools have been navigating the 'new normal' in line with updated COVID-Safe guidelines and with a heightened awareness of risks to their teaching and learning community.
According to Professor Pasi Sahlberg from the UNSW Sydney's Gonski Institute for Education, the pandemic has shown the importance of measures that help education systems deal with the uncertainty caused by external shocks.
"The disruptions of the pandemic call into question many of the traditional rules and structures that have organised the work of schools," Professor Sahlberg told the Media Centre for Education Research Australia (MCERA).
However, he said that while this rethink is needed, there are some projects that "need to persist".
"As we think about how education should be reimagined, we must continue efforts to make education more inclusive, fair and equitable for all," he said.
Professor Sahlberg pointed to three measures drawn from "early lessons from around the world" that he said may help enhance education systems to cope with uncertainty caused by external shocks.
Flexibility
"Professional autonomy provides schools with freedom to find the best ways to organise teaching and learning within common guidelines," said Professor Sahlberg.
"The absence of national census-based student assessments or punitive accountability gives schools flexibility in curriculum and how it is implemented."
Creativity
"When schools' work is built around the idea of finding new ways to respond to changing situations, schools can creatively find their own best ways to solve problems and arrange their work," he said.
"Creativity has been critically important in reacting successfully when teaching was disrupted or schools were closed."
Self-directedness
"Schools and students who are more self-directed and know how to take responsibility to evaluate their own performance often do better in crisis situations than those who haven't learned to do so," said Professor Sahlberg.
"These skills also strengthen student engagement, bring about authentic learning, and help schools respond to emerging inequalities."
In a recent interview with The Educator, Professor Sahlberg said a new model announced by the NSW Government to improve school performance and accountability could actually have the opposite effect of what it is trying to achieve.
"One thing that research evidence has established beyond any doubt is that efforts to improve education by setting standardised test-based performance targets fail to do what they are claimed to do – improve teaching and learning in schools," Professor Sahlberg told The Educator.
"This has been shown by leading education scholars including Diane Ravitch, Michael Fullan, Yong Zhao and scores of Australian scholars during the past 20 years. High stakes standardised tests like NAPLAN "cannot be used to judge the quality of schools".
Professor Sahlberg said it is therefore wrong to set system-level performance targets by NAPLAN scores.
"Evidence from Canada, the US, England and many other OECD countries is clear about the harm wrongly set targets and related punitive accountability in The School Success Model can do on teaching and on children's learning," he said.
"Learning from the best education systems would easily show this and offer smarter solutions for improvement".
Professor Sahlberg said evidence-based decisions at schools should be built on evidence-based education policies and reforms.
"It is difficult to find any evidence from research or practice for the School Success Model," he said.
"Instead, what is needed more than anything in NSW is clearer focus on educational equity and stronger support for schools to overcome inequalities that children bring to schools with them every day. Raise for narrow targets will not do that".