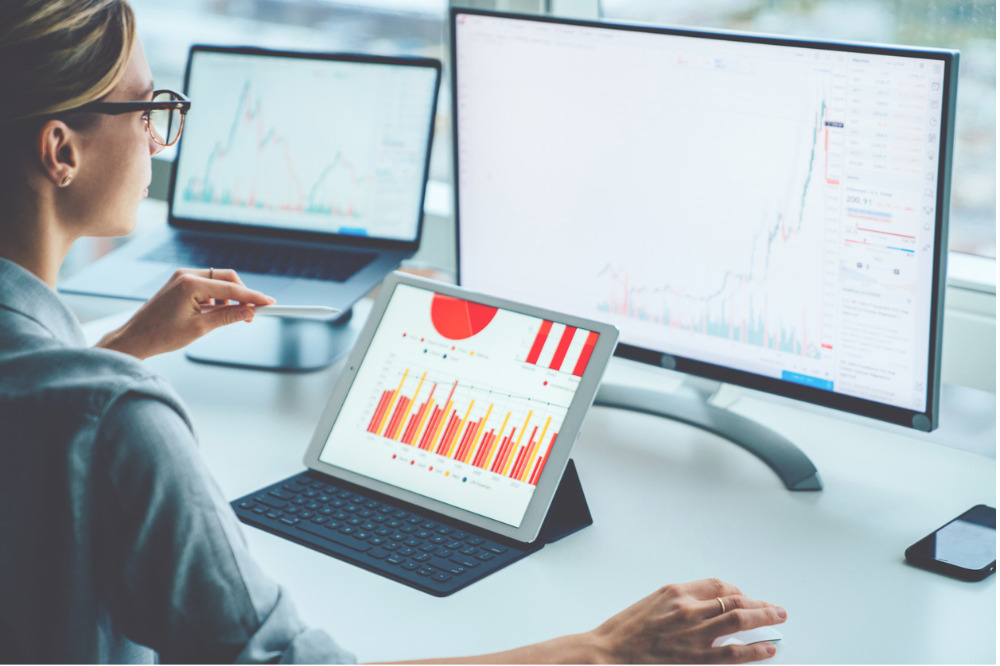 The NSW Education Department has announced it will intervene at schools failing to meet key targets, such as HSC, student growth, phonics, attendance, NAPLAN, wellbeing, Aboriginal education, and pathways.
The 'School Success Model' replaces the government's controversial Local Schools, Local Decisions (LSLD) policy and will ensure "shared responsibility for student success" – from principals right through to senior executives at the Department of Education.
In April, a scathing report into the LSLD initiative by the NSW Auditor-General revealed that the Federal Education Department never had sufficient oversight of the local use of needs-based funding.
The report also found that there were no clear targets set for needs-based equity funding or standardised reporting of outcomes from funding. The lack of targets and reporting meant it was not possible to demonstrate the impact of funding on student performance, even at a state level.
NSW Education Minister, Sarah Mitchell, said the new model "provides the transparency and support mechanisms for schools to successfully manage their record funding and make decisions that will benefit their students".
Schools that exceed their targets will provide a database of best practice – with the Department of Education to explore whether their teaching methods can be scaled across NSW.
However, failure to meet targets will trigger Department intervention, such as looking at whether teaching practices and learning programs reflect evidence-based best practice, to exploring whether a school's unspent additional funding might be better used on providing extra staff in an area of educational need.
"Schools are receiving record funding, and many have used this funding to build truly incredible places to learn," Minister Mitchell said.
"These are the schools the system can learn from. These are the schools whose teaching practices can be scaled across similar schools who are not meeting their targets".
New model 'ignores research'
Bob Willetts, deputy president of the NSW Primary Principals Association, said the announcement should never have been called the "school success model".
"It should've been called the 'System Success For Schools Model' that would've indicated shared accountability. Auditor General's report and CESE research into LSLD both show that the required improvements are at the system level in the provision of resources, tools and support to schools," Willetts told The Educator.
"The timing of the release of the announcement was appalling. At the end of a year when front line school-based staff have faced fires, floods, droughts and a pandemic showing extraordinary leadership, stoicism, care and compassion; the announcement and negative media coverage was a blow to everyone working in schools".
Willetts said the School Success Model has "no research evidence base" and "ignores" a range of research from international experts like Pasi Sahlberg and Michael Fullan.
"It also ignores the myriad of factors outside the school control that impact on student learning," he said.
"NSW Schools already have extraordinary levels of accountability. We annually self-assess and report on progress using a range of frameworks including the Teaching Standards and School Excellence Framework which is externally validated by an expert panel every four years".
Willetts said student attendance, literacy, numeracy and wellbeing data, as well as finance and HR data, is utilised by school leaders and monitored centrally through the SCOUT system.
"SCOUT has only recently become sophisticated and powerful enough to triangulate data to inform evaluations and planning," he said.
"There is a natural implementation dip with any new reform and the implementation dip of LSLD was vastly exacerbated by inadequate systems, resourcing and financial management tools. The dip was further compounded by the stripping out of curriculum support structures that coincided with new syllabuses being released".
'More spin than substance'
Angelo Gavrielatos, president of the NSW Teachers Federation, said the government's announcement is "more about spin than substance" and "yet another attempt to blame teachers and principals for system failures and the lack of adequate funding and support in our public schools".
"There is no evidence in today's announcement of the restoration of the cuts in provision of specialist support to schools and the process of teaching and learning," Gavrielatos said.
"The introduction of LSLD saw the loss of over 800 officers from the Department of Education who worked directly with schools across NSW to support student learning."
Gavrielatos said the Government's evaluation of LSLD admitted the policy was not designed and did not specifically aim to improve student outcomes.
"The new policy will not address crippling administrative burdens placed on teachers and principals outlined in the Government's own evaluation of LSLD," he said.
"As part of an ideological obsession, LSLD delivered massive cuts to resources and support for public schools. It shifted blame and responsibility onto schools and deflected accountability away from the Government and Department of Education".
'Genuine shared accountability' needed
Craig Petersen, president of the NSW Secondary Principals' Council (NSWSPC), said the Department's decision must result in authentic "additional support" and genuine "shared accountability".
"Our public schools are increasingly complex – meeting the needs of all elements of an increasingly diverse community right across the state," Petersen told The Educator.
Petersen said the NSWSPC have "repeatedly demanded" the reinstatement of a strong state-wide consultancy service, additional counselors in schools and technology solutions (for student administration and finance) that are fit for purpose.
"Every teacher, every principal in every school works incredibly hard to ensure the success of every student. The success of our public education is reflected in the strong economic performance of NSW," he said.
"If the School Success Model results in greater accountability for our DELs, EDs, Dep Secs and the Secretary and if it results in more resources in place to assist schools in a supportive and productive way, then that will be good".
'The evidence is clear about the harm this can do'
Professor Pasi Sahlberg is Professor of Education Policy and Deputy Director of the Gonski Institute at the University of New South Wales (UNSW) in Sydney. He says the new model could actually have the opposite effect of what it is trying to achieve.
"One thing that research evidence has established beyond any doubt is that efforts to improve education by setting standardised test-based performance targets fail to do what they are claimed to do – improve teaching and learning in schools," Professor Sahlberg told The Educator.
"This has been shown by leading education scholars including Diane Ravitch, Michael Fullan, Yong Zhao and scores of Australian scholars during the past 20 years. High stakes standardised tests like NAPLAN "cannot be used to judge the quality of schools".
Professor Sahlberg said it is therefore wrong to set system-level performance targets by NAPLAN scores.
"Evidence from Canada, the US, England and many other OECD countries is clear about the harm wrongly set targets and related punitive accountability in The School Success Model can do on teaching and on children's learning," he said.
"Learning from the best education systems would easily show this and offer smarter solutions for improvement".
Professor Sahlberg said evidence-based decisions at schools should be built on evidence-based education policies and reforms.
"It is difficult to find any evidence from research or practice for the School Success Model," he said.
"Instead, what is needed more than anything in NSW is clearer focus on educational equity and stronger support for schools to overcome inequalities that children bring to schools with them every day. Raise for narrow targets will not do that".