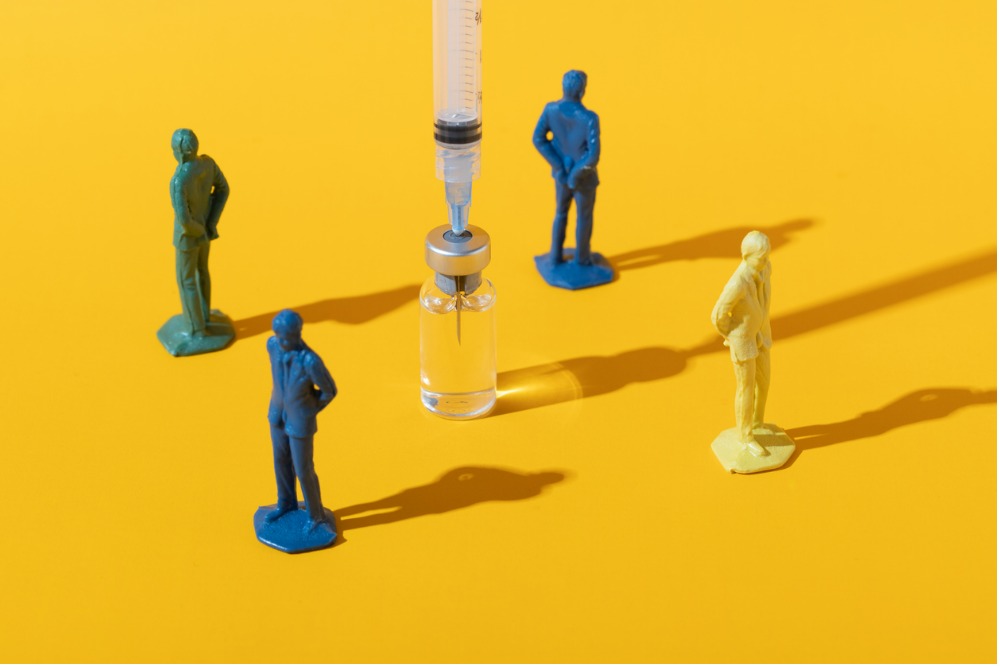 Unvaccinated teachers in Queensland were recently sent a letter advising them that they will have their pay docked so long as they remain unvaccinated, infuriating the state's professional teacher association.
The letter – from Anne Crowley, the state's Education Department assistant director-general in human resources – follows a decision made in December 2021 to suspend unvaccinated teachers without pay.
The teachers had been under investigation for their non-compliance with a direction provided to them as public service employees.
"Your conduct in failing to comply with the direction posed a risk to the health and safety of your co-workers, students and members of the public which was mitigated only by the steps taken by the department to suspend you from duty," the letter stated.
Crowley noted that a maximum penalty could see their pay reduced for 20 weeks.
Teachers vow to fight back
Tracy Tully, secretary of the Teachers Professional Association of Queensland, told Today that the letter was an "outrage" and that some teachers would be appealing the decision with the Industrial Relations Commission.
"These teachers have been at the forefront of COVID since it started so to all of a sudden treat them like this is absolutely demoralising," Tully said.
"The reason being, it's about punishment, because they can, and it's a small select group and as a small select group they can be targeted easily."
Pat Murphy, president of the Queensland Association of State School Principals, told The Educator the Association "has and always will support the department following the health advice of the medical profession" but declined to comment where matters of disciplinary action against individuals or groups is concerned.
Legal considerations for schools
Mandatory vaccinations for teachers and general staff in schools has been a hot topic in recent months since numerous states have mandated first, second and in some cases, third doses of the COVID-19 vaccination in response to the spread of COVID-19.
Paul O'Halloran, a Partner with Colin Biggers & Paisley, has advised a large number of independent non-government schools on compliance in this area.
He says many employers, including schools, are currently dealing with unfair dismissal claims lodged in the Fair Work Commission in response to disciplinary action taken against staff who have refused to comply with government directions to receive the COVID vaccination.
"A staff member who can demonstrate a legitimate medical contraindication to the vaccine cannot be required to be vaccinated," O'Halloran told The Educator.
"In my experience, most refusals, which represent a very small number of staff in most schools, are not based on legitimate medical contraindications, but are based on vaccine hesitancy largely focused on a fear of the vaccine and whether it has been properly tested on humans."
O'Halloran said some more obscure objections relate to perceived rights under the Australian Constitution or views about bodily integrity.
When it comes to the sorts of outcomes dismissed employees achieve in unfair dismissal claims, O'Halloran said he is yet to see an unfair dismissal claim in this area involving a school proceeding to a contested hearing.
"However, I am sure it's just a matter of time. At present, initial matters are resolving privately in Fair Work Commission conciliation conferences. Statistics from the Fair Work Commission indicate that 47% of unfair dismissal claims resolve at conciliation for under $4,000," he said.
So, how can schools mitigate dismissals for non-compliance on vaccine mandates?
O'Halloran said he would encourage schools to think carefully and seek advice when dismissing any staff member for a refusal to be vaccinated.
"Consideration of redeployment or adjustments to the staff member's role may be necessary, including considering what aspects of the role (if any) could legitimately be done remotely," he said.
"Establishing that the school has consulted broadly about the requirement to be vaccinated will be important as will detailed internal education on the benefits and effectiveness of vaccines in fighting COVID-19."