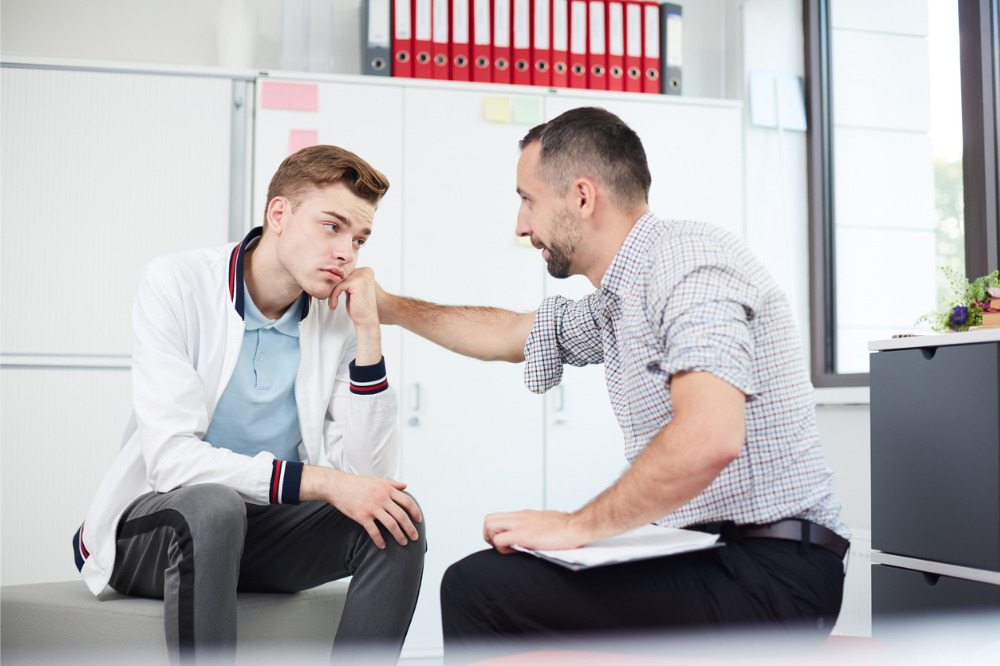 Five new mental health centres will support more than 900 extra young Victorians each year to get the tailored support they need in a crisis.
A recent nationwide study of teachers found more than 70% saw the last 12-18 months as having a significant impact on student mental health and wellbeing.
A staggering 98% of teachers surveyed said poor mental health negatively impacts on their students' ability to succeed at school, but less than half of all respondents felt well-equipped to respond to mental health issues in their students, with lack of school resources (time/staff/space) cited as the primary challenge (42%).
The announcement, made by the Victorian Government on Wednesday, is part of a $141m Budget investment that will see new 10-bed residential facilities built in Ballarat, Geelong, Shepparton, Heidelberg and Traralgon – as well as existing YPARCS in Bendigo, Dandenong and Frankston completely refurbished and modernised.
The five new facilities will be operated by Austin Health (Heidelberg), Barwon Health (Geelong), Goulburn Valley Health (Shepparton), Grampians Health (Ballarat), and Latrobe Regional Hospital (Traralgon).
"We're not wasting a moment delivering the Royal Commission's key recommendations – and we're giving young Victorians across the state support and care when they need it the most," Premier Daniel Andrews said.
A key recommendation of immediate priority from the Royal Commission into Victoria's Mental Health system, YPARC services provide "around-the-clock" clinical care on a short-to-medium term basis for people aged 16 to 25.
The initiative follows the government's Mental Health Practitioners initiative, announced in October, which will see every public secondary and specialist school in the state receive access to on-site support from psychologists, social workers, occupational therapists and mental health nurses.
"Students, teachers, families and school communities have been incredibly resilient throughout this pandemic ─ but we know it's been incredibly difficult for many of our kids, and we're making sure they're supported while studying," Minister Merlino said.
"We've laid out our plan to get students back into the classroom this term, but we know some kids will need more support – and this program will make it easy for them to reach out and get the mental health care they deserve."
The support will enable schools to employ a practitioner for up to five days a week – with more than 250 suitably qualified and registered mental health practitioners already working across the state's secondary schools.
Dr Michael Carr-Gregg, one of Australia's highest profile psychologists, says that as schools come out of lockdown it is important that young people are taught social and emotional competencies.
"Never before has it been more important for young people to know things like anger management, problem-solving, decision making and conflict resolution skills," Dr Carr-Gregg told The Educator.
"This is an unrivalled opportunity to acknowledge the importance of social and emotional competencies and their utility in building resilience."
Dr Carr-Gregg said young people should also be taught about positive self-talk and the importance of the old adage: "See life as it is but focus on the good bits".
"It's been a tenant of positive psychology in education for a long time but now we need all schools to get on board and emphasise these important mindsets," he said.
"We need to be mindful of building those 'islands of competence' – things like art, music, dance, music and sport, which all play big role in helping build resilience because they're the mechanisms through which young people can figure out who they are and have confidence."