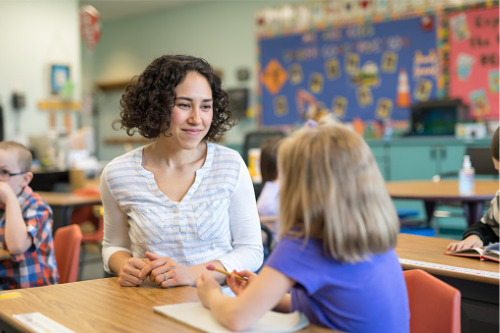 In September, a report found that Australia's tutoring sector has taken a big hit since the pandemic began as many schools shift to remote learning and parents pause discretionary spending amid the economic uncertainty.
The latest data from the Australian Tutoring Association (ATA) revealed a 30% decline in after-school academic coaching since the end of March 2020, when the COVID-19 outbreak forced most of the economy to shut down.
In response to the growing challenges that the pandemic has presented to its schools, Victoria has extended a successful tutoring program until the end of 2022 to ensure its students are supported.
Victorian Education Minister James Merlino said the government will spend $230.4m to extend "the single biggest boost to individual learning support in the state's history" – allowing Victorian schools to retain the tutors that have supported students throughout 2021.
"There's no question that this pandemic has been a challenge for many students – but we're making sure no Victorian child is left behind, with thousands of dedicated tutors to make sure everyone can catch up and prepare for a much better 2022," Merlino said.
"Our tutors have done incredible work throughout this year helping students succeed, and Victoria's nation-leading NAPLAN results are a testament to their dedication and hard work in schools across the state."
The tutor program is calling on pre-service teachers, teachers on leave, retired teachers and casual relief teachers to sign up and get back in the classroom – with at least one tutor in all government schools to ensure every Victorian child comes out of the pandemic with the confidence that their learning is on track.
The extra support for onsite tutors in 2022 will also ensure teaching teams can continue to provide dedicated and individualised support for students who need help.
Small schools will also see their funding allocation increased from a minimum of $15,000 to $25,000 per school – allowing them to hire more support for their students after the challenges of 2021.
Individual schools will continue to determine how tutoring support is best implemented in their school, ensuring the program is tailored to the needs of each student – with a focus on ensuring all students have caught up on key skills in numeracy and literacy.
NSW is also investing heavily in tutors, with the state's government spending $337m on free tutoring support for students.
The NSW Government program saw 5,417 tutors employed in eligible public schools during Term 3. One of the four tutoring companies selected to deliver the program was Cluey Learning, which combines live online tutoring, custom designed and mapped content, and an adaptive learning platform to help school students accomplish their learning goals.
"The research is clear that small group tutoring is a highly effective teaching and learning strategy and the earlier it is adopted the better," Cluey Learning Chief Learning Officer, Dr Selina Samuels, told The Educator.
"Integrating this program alongside the classroom – without disrupting all students and adding more burden to teachers – is the intervention that students need to lay solid foundations for future learning".
Dr Samuels said the pilot program that Cluey ran in NSW in 2020 with a small group of schools showed the gains students can make with tailored and engaging support.
"This, along with relieving the pressure on teachers, is set to make a big difference in NSW schools".