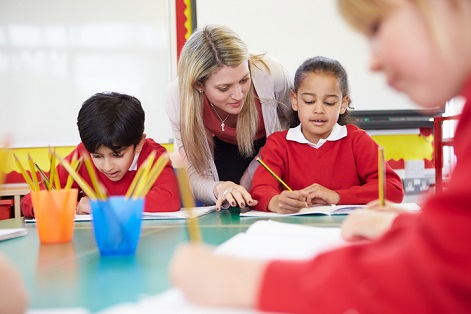 Victoria finally kicked off its funded universal three-year-old kindergarten program this week, with the opening of 36 services in six of its local government areas (LGAs), namely: South Gippsland, Buloke, Hinmarsh, Northern Grampians, Strathbogie, and Yarriambiack.
These services will be delivering up to 15 hours' worth of programs every week to some 560 three-year-old children who were the first batch to enrol in the $5bn program. Meanwhile, the state recorded around 80,000 enrolled in four-year-old kindergarten programs.
From 2019 to 2020, the state set aside $881.6m for the program, leading to the creation of 20 new teacher and educator roles in each the six LGAs.
"This is an incredibly exciting time for families across the first roll-out areas, whose children are among the first in Australia to benefit from funded universal three-year-old Kinder," said Victoria Education Minister James Merlino.
"Universal access to three-year-old kinder is one of the most significant reforms we can make to education – giving children academic, social and emotional benefits that last into their school years and beyond."
The three-year-old kindergarten program will expand to 15 more regional LGAs next year. Victoria is expected to provide five hours' worth of funded kindergarten in all LGAs by 2022 before slowly increasing the coverage to 15 hours by 2029.
Some 90,000 children are also projected to be covered by the funded kindergarten. The extended kindergarten services are expected to generate around 6,000 extra jobs in the state, with about 4,000 of these jobs allocated for kindergarten teachers and the remainder for early childhood educator roles.
Backed by research
The program was created in response to a report from Victoria University's (VU) Mitchell Institute suggesting that two-year preschool programs can further strengthen the cognitive, social, and emotional development of young children – especially those from disadvantage backgrounds – compared to just one year of preschool.
The Mitchell Institute report also said that low- and medium-quality preschool programs will not achieve short- or long-term impacts.
According to the recently-released Child Care in Australia report, there were 1.34m children who attended approved childcare and were eligible for Child Care Subsidy in the September quarter of 2019 – a 3.6% increase from the June quarter and a 1.8% increment from the same period in 2018.
A closer look at government data showed that NSW has the largest share of children attending approved childcare at 32.6%, followed by Victoria at 24.7%
Some 32.5% of children from ages less than one to 12-years-old used approved child care, with centre-based day care being the most popular service type. Average weekly hours spent across all service types also clocked in at 24.7% per child.
In an article published in The Conversation, VU policy fellows Kate Noble and Peter Hurley said that, despite government intervention, parents – especially those in disadvantaged areas – still encounter difficulties finding quality childcare and preschools.
Ahead of the demand
Last year, the Government of Victoria said that it is looking to recruit school leavers as potential teachers in 2019 – however, VU is already working on addressing the teacher shortage through its partnership with the Victorian Department of Education and Training (DET), as well as early learning provider Goodstart.
This collaboration has led to offers of work placements in areas that have a shortage of early childhood education teachers, such as Ballarat, Bendigo, Mildura and Traralgon.
The work placements are open to VU students who are enrolled in the University's new one-year online postgraduate program, the Graduate Diploma in Early Childhood Education, as well as its Bachelor of Early Childhood Education program.
These students can either do their work placements at a regional or rural Goodstart Centre for 25 days, almost half of the required minimum of a 60 day-long work placement. Students who complete their placements and receive their qualifications are also guaranteed a job with Goodstart.