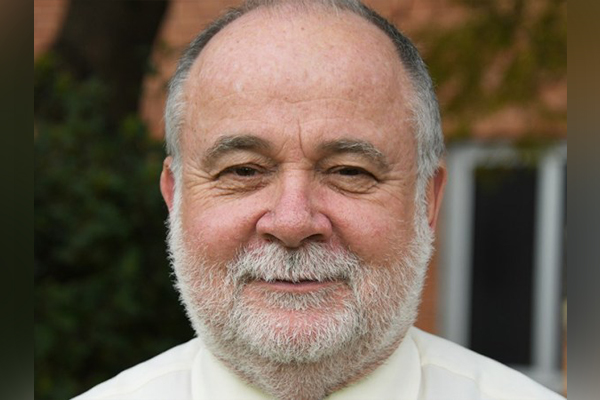 For most students, the sweet taste of independence doesn't arrive until they reach university and begin their lives as a young adult with the world at their feet.
However, boarding school students get somewhat of a head start.
Indeed, some of the important things that students learn as a boarder have nothing to do with schoolwork.
At Immanuel College's Boarding House, nestled in the heart of its Novar Gardens campus, more than 170 students enjoy a family-style environment which strongly encourages young people to take more responsibility for their actions and decisions, commensurate with their age and background.
The school's director of boarding, Bernie Dean, says boarders are well known in the wider school as people "who are very capable both inside and outside of the classroom and formal teaching environments".
"In many ways, boarders come from backgrounds where much is expected of them at home and we here help them to take on higher and higher levels of responsibilities for themselves and others, across all aspects of their lives at school," Dean told The Educator.
"They learn many things beyond the classroom that will help prepare them for their future lives".
Dean said boarders, and their families, greatly appreciate the opportunities that are presented to them to achieve these levels of enhanced responsibility in their lives.
"An Immanuel College boarder experiences an ever-increasing series of opportunities to grow towards maturity as they progress through the year levels to their senior years and eventual departure into the wide world".
'No artificial divisions are placed on our students'
Dean said the Immanuel College boarding house is significantly different to so many other boarding houses in that it is "co-educational in the truest sense of that term".
"All boarders, from all ages and genders live together within the one precinct in a manner that reflects the broader community," Dean said.
"Gender distinctions relate solely to the boarders' rooms and all other facilities are shared as they would be in any family".
Dean said both boarders and their families describe the living environment on the campus as "truly a family environment".
"No artificial divisions are placed on the lives of boarders here," he said.
Dean said an integral part of this family style living is an authentic sense of being allowed to grow and develop – even when this involves making poor decisions and mistakes.
"The boarders know that they are unreservedly accepted in this boarding house and this creates a positive environment like few others in the world of residential education".
Boarders helped develop their own new normal
Dean said many new routines and processes were placed upon the daily activities of staff and students as the pandemic settled upon his boarding house in the early part of the year.
"Without exception, the boarders accepted the new measures, most of which were restrictive in nature, and developed positive ways of working within them and developing a new way of life," he said.
"They discovered so many different aspects of life in a residence that meant they got to know each other even more than in the past and found new ways of being with each other".
Dean said that apart from the government-mandated restrictions, the boarders themselves initiated many new ways of living in community.
"They took a great pride in how well they managed this," he said.
"Many of the new routines they helped create stayed in place in the boarding house as community restrictions were gradually lifted – at the choosing of the boarding body".
Dean said the boarders also had a direct influence on creating new boarding practises, many of which may not have been put in place in earlier times.
"The boarders genuinely desired to continue with many of them," he said.
"They had a say in their lives that they appreciated this new aspect to their lives and revelled in it all".
'We've created a happier and closer community'
As a part of the planning process for 2021, Dean said many of the new routines developed as a result of COVID-19 in 2020 will be adapted and modified to become a part of the operation of the boarding house in future years.
"In a community of 170 boarders it was possible to be somewhat invisible and to the delight of many boarders, much of that has disappeared as the individuals have drawn together to create an even happier and closer community than the high level we had enjoyed in the past," he said.
"We will continue to increase the decision making involved in running the boarding house on the part of the smaller groups within the boarding community".
Dean said many boarders have found a voice that "they may not have felt that they could project as fully in the past", and this has led to many great ideas being developed.
"They have an ever-increasing understanding of the role they have to play in developing and maintaining a healthy communal environment here at Immanuel," he said.
"Indeed, their positive influence extends beyond the doors of the boarding house to the whole school. They like this and will continue along this track in 2021".
In June, Immanuel College's Boarding School was named a finalist for Boarding School of the Year ahead of the Australian Education Awards 2020.