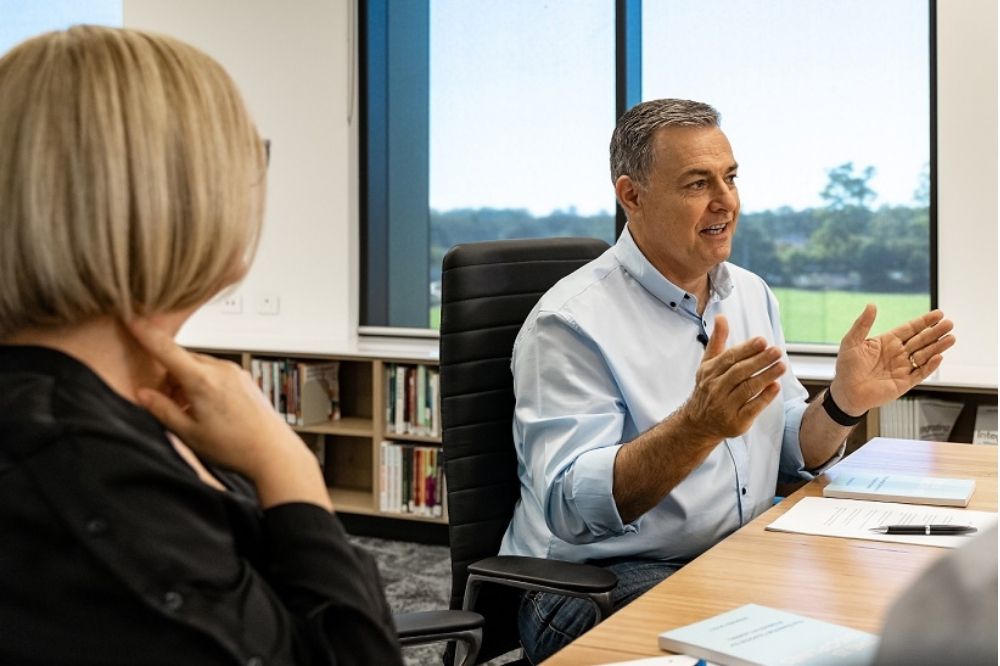 As school communities prepare for a new school year unlike any they have ever experienced, a leadership expert has some timely encouragement and counsel for the leaders of the nation's more than 9,500 schools.
Australian leadership expert Stephen Scott says schools have further cemented their standing as trusted national institutions during the COVID-19 pandemic, providing stability and certainty during a time of instability and uncertainty.
Scott, who has worked closely with numerous school leadership teams during the pandemic, says communities will again be looking to principals for strong leadership and reassurance in 2022.
"As governments unwind restrictions, Australians are experiencing COVID-19 in their homes, workplaces and communities," Scott told The Educator.
"They will also need to get used to COVID-19 entering our nation's classrooms and playgrounds when students return. This will be a challenge for school leaders."
Scott, whose 15 Disciplines Leadership Program has transformed organisational cultures and boosted workforce capability and productivity, says before attempting to lead their communities in 2022, principals must first focus on leading themselves.
"The critical question they should be asking themselves right now is 'What does this situation require of me?'" he said.
"School leaders, like all of us, experience situations in their personal lives that influence their emotions, thinking and behaviour. However, leaders must be acutely conscious of their own temperament and actions and the influence these have on others."
Scott said leaders need to model the behaviour they want to see in others.
"To quell fear and anxiety, leaders must be positive, but practical, and lead with purpose. They need to keep their staff engaged, focused and unified when projected workforce shortages will test individuals, teams and organisational cultures," he explained.
"Leaders also need to be strategic by triaging priorities and altering or even shelving carefully thought-through plans that are no longer fit-for-purpose."
Scott says school leaders need to embrace and get comfortable with accelerated change and keep learning at the same rate or even faster to continue achieving productive outcomes.
"Schools operate on structure and routine, with the school year timetabled to precision. While the first day of school is critical, leaders should also be thinking about 'what will Week 4 of Term 1 look like? and focus their staff on preparing for that likelihood."