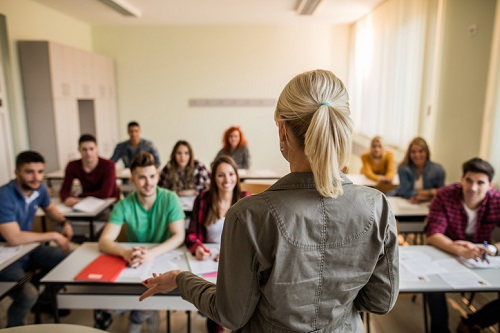 International students say the Federal Government's efforts to mitigate the COVID-19 (coronavirus) outbreak's impact could prompt them to enrol elsewhere.
A report in The Age revealed that international students – especially Chinese students – are considering leaving Australia due to the Federal Government's perceived poor handling of the virus outbreak.
This sentiment stems from various reports of Chinese students being held in detention and having their visas cancelled before they get deported. The Federal Government has also not approved any Chinese student visas since the start of the month when the travel ban came into effect.
'Reputational damage'
Council of International Students Australia (CISA) president, Ahmed Ademoglu, told both The Age that they have forwarded international students' complaints to the government but have not received a reply – a move that may affect the reputation of Australia's international student market.
"These Chinese students may have friends or relatives at school level who are considering coming over here and ask what their experience was in Australia," he told The Age and The Sydney Morning Herald.
"People like to talk about good things for a day, but bad things they talk about for weeks and months. These students will be talking about the detention issue probably for the rest of their life."
Earlier this month, the Federal Government suspended all travel from mainland China to Australia in response to the outbreak of the virus. The measure applies to everyone except Australian citizens, permanent residents and their families, until further notice.
Some universities, like Monash University, have decided to postpone the start of the semester by a week, while the Universities of Sydney, University of NSW and Queensland University of Technology arranged for their Chinese students to defer their studies or reschedule their summer exams.
Federal Education Minister Dan Tehan recently met with University Australia and the Global Reputation Taskforce in a bid to ensure that international students are still taken care of during the crisis.
During the meetings, the education sector was updated on the latest information on the virus, the Federal Government's approach to the visa issues as well as its communications strategy to the international sector.
The updates also include the previous announcement of extending mental health services and support to international students who were affected by the nCoV.
"Australian government officials have been discussing with the Chinese embassy options to help students affected by travel restrictions continue their studies," Minister Tehan said.
"Requirements to support distance learning options are being refined through consultation. Website access and English online services are being considered as part of that conversation".
Meanwhile, university researchers are also working around the clock to help contain the virus. Last month, University of Melbourne made a breakthrough by replicating COVID-19's genome – a step forward in creating a possible cure.
More recently, University of Sydney and government researchers managed to also grow live virus from NSW patients in hopes they can develop a cure or vaccine.
A lucrative market
Chinese students make up bulk of Australia's international enrolments, which contribute as much as $37.6bn to the nation's economy.
But Chinese students missing first semester alone could cost the Education sector at least $8bn, based on the expected arrival of 200,000 Chinese students this year.
On Wednesday, Minister Tehan said that while the Federal Government's number one priority is the safety of Australians, they are also focussed on minimising COVID-19's impact on international students so they can continue their studies.
"Just as importantly, we acknowledge that international students are part of our community – they are our friends, our neighbours, our colleagues and our classmates and this situation is impacting on them personally," Minister Tehan said.
"We all want things to return to normal as soon as possible and until then we are all working on solutions that will minimise the impact of the virus on Australia and all our students".