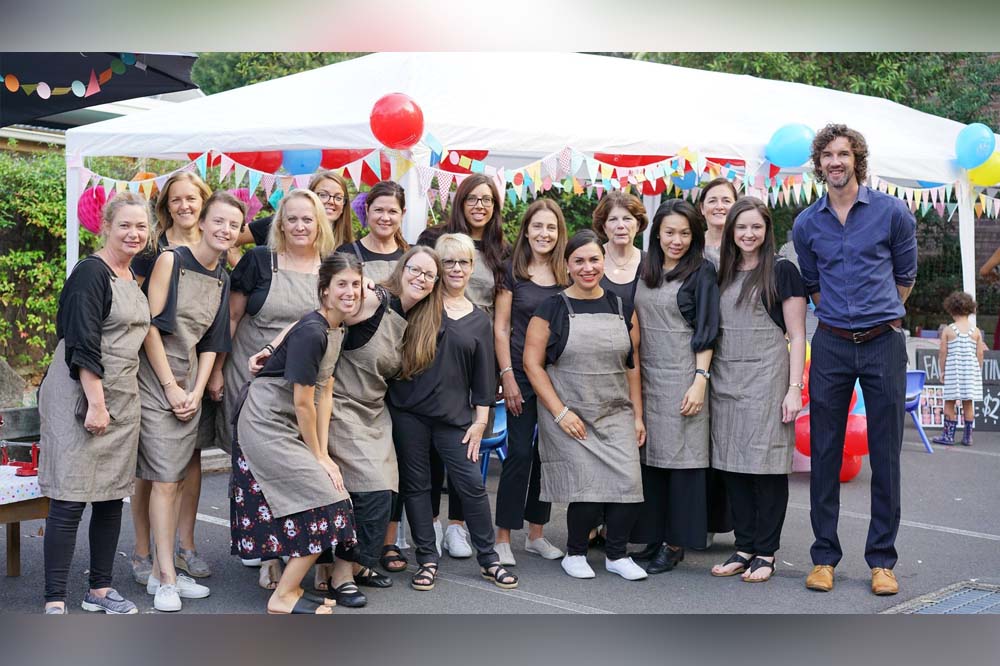 Photo: Association of Independent Schools of NSW
When crises strike and the 'sink or swim' instinct kicks in, critical traits such as adaptability, resilience and innovation are tested.
For Australia's 3.9 million school students and 288,000 teachers, the arrival of COVID-19 and the subsequent shift to remote and flexible learning marked such a moment.
At Farmhouse Montessori School, located on Sydney's Northern Beaches, principal Gavin McCormack had been preparing for the worst since learning about the virus was impacting other countries before it reached Australia's shores.
"As a school we always planned ahead. We attempted to predict the future and whilst always being optimistic, we had the worst-case scenario in our minds," McCormack told The Educator.
"We made sure that the wellbeing of our students and families was always of paramount importance. As a school, we insisted that all staff had a voice in the decisions we made".
McCormack said that when schools-reopened, he and his staff understood the importance of having a Covid-safe strategy whilst maintaining a sense of normality in the classroom to ensure the metal wellbeing of children.
"It was important to us that children continued to feel safe and secure once school reopened and that parents and staff understood that we were here to lend a hand to hold, an ear to listen, or a shoulder to cry on as circumstances changed".
Leveraging students' adaptability
McCormack said that as Montessori schools have a strong focus on tactile and hands-on approach to learning, his teachers were quickly forced to learn how the school's pedagogy could be adapted to be delivered in the homes of their students.
"As a Montessori school that does not give homework, we suddenly realised how technology could enhance the learning experience at both home and school," he said.
"Whilst still staying true to our philosophy, we have since increased our use of technology in our primary classrooms".
McCormack said educators at the school realised how adaptable and independent their students were during these times, adding that these skills and strategies have since been emphasised in the classroom.
"We understood the value of essential skills as part of our pedagogy and have now installed a weekly essential skills timetable, which aligns the whole school to enhance the teaching and learning of essential life skills such as communication, empathy and resilience".
'2020 has shown us what we can achieve'
McCormack said this year has revealed to communities "the true meaning of the word 'school' and the important role that schools have in all aspects of a child's development and wellbeing".
"The year has been one of uncertainty and unpredictability. It has been a year where we have reflected upon the importance of school as more than just an institution where learning takes place," McCormack said.
"We have seen the value in human interaction, face-to-face communication, understanding, active listening and all the aspects of the curriculum that no assessment could ever evaluate".
McCormack said that for him personally, it has been a year where he has valued the strength of his community, the resilience of his teachers and the adaptability of his students during testing times.
'We are very much looking forward to 2021'
McCormack said he expects 2021 to be "more predictable, less challenging and a year for innovation and experimentation within the delivery of the curriculum".
"We always attempt to give our students the confidence to try something new whilst building their resilience in a way that allows them to fail and try again," he said.
"During 2021 we will bring micro-economics into the school where children in our stage 3 classes will be able to open their own small business, design products for sale, manage money, make business plans, hypothesise social trends and hopefully make profits to help those in need".
McCormack said the school will emphasise the importance of giving service to the community whilst having an ethical and moral intention to all projects and endeavours the children wish to pursue.
"We will always ask the question of our students, "How will this project improve the lives of others," he said.
"2021 will be a year of understanding our true Intention".
In June, McCormack was named a finalist for the School Principal of the Year – Non-Government Award).