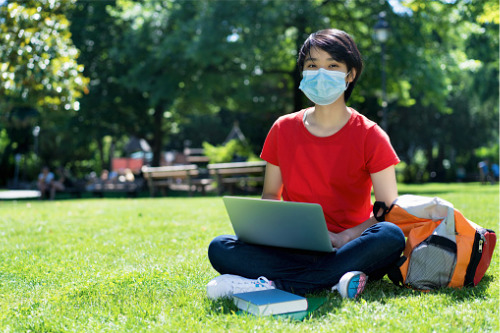 The federal government's restrictions on international travel has prevented foreign students from entering the country, leaving many schools that are heavily reliant on overseas enrolment struggling to find means to sustain normal operations.
Victorian educational institutions are among those suffering the biggest hit with the state having the highest number of international school students in Australia.
In 2018, foreign student population in the state exceeded 9,500, with students mostly coming from China, Vietnam, and Cambodia. Private schools are among those with the highest enrolments.
Concerned that the continued ban could lead to cutbacks and closures, principals of several of Victoria's most expensive private schools have sent a written appeal to the state government for the urgent return of international students.
In their letter obtained by The Age, the principals said that the "disruption to Victoria's multibillion-dollar international student market" this year poses an "immediate existential challenge," leaving many non-government schools without a "vital revenue stream."
The principals also urged the state government to work with the private school sector to develop plans for the entry of students before the 2021 school year opens.
They warned that some schools might face closures and staff reductions if international student enrolments continue to dip.
"The significance of international education stretches far beyond its direct export value alone, with international students and their families making a significant contribution to the broader economy," the letter said.
Premier Daniel Andrews recently said that Victoria's ban on international arrivals will stay until November, stoking fears of further decline in international student numbers next year.
The principals also said that the jobs of academic and support staff are at immediate risk should international programs fail to recover.
"Without action to facilitate the safe entry of international school students to Victoria, student health and wellbeing will suffer; industry, sector and school reputational damage will be long lasting; and the broader economy will experience devastating negative impacts, including significant job losses from schools and service providers," the letter said.
Several of Victoria's boarding schools, many of which rely heavily on foreign enrolment, have opted to stay open over the school holidays rather than risk losing international students because of the border closures. Some plan to stay open over the Christmas holidays to accommodate foreign students.