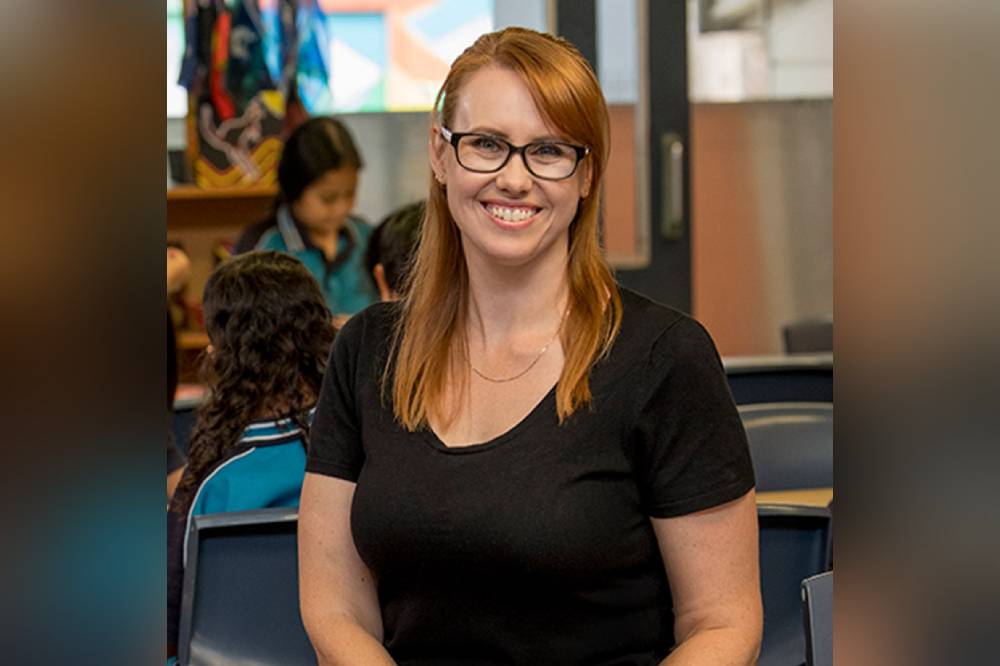 A Sydney teacher has been shortlisted for one of the word's most prestigious education prizes.
Today, Rebecca West, deputy principal Instructional Leader at Bonnyrigg Public School in NSW was named as a Top 10 finalist for the Global Teacher Prize, putting her in the running to win USD$1m.
Established by the Varkey Foundation in 2014, the annual Prize recognises and celebrates the impact that exceptional teachers have around the world – not only on their students, but on their communities.
West entered the Global Teacher Prize following the partnership struck between Schools Plus and the Varkey Foundation. Under this partnership, recipients of the Commonwealth Bank Teaching Awards – which Schools Plus co-presents with the Commonwealth Bank – are specifically invited to apply.
Having now been named a top 10 finalist for the global prize, West follows in the footsteps of previous Schools Plus nominees – Eddie Woo and Yasodai Selvakumaran who were selected as Global Teacher Prize finalists in previous years and subsequently named in the Top 10.
"The continued representation of Australian teachers in this prestigious award is a fabulous testament to the quality of Australian teachers on a global scale. I am especially proud to represent NSW public education on the international stage," West said.
Eddie Woo, who has worked closely with West in the past, extended his congratulations.
"I know that being shortlisted for this Award is a well-deserved testament to her dedication and wonderful teaching," he said.
Schools Plus CEO Rosemary Conn said having West named amongst the Top 10 educators in the world from such a large pool of talent was "incredibly exciting".
"We already know the difference Rebecca is making to students' lives; so we're thrilled her impact is now being brought to global attention," Conn said.
"Our partnership with the Varkey Foundation shines a spotlight on the work that goes on in Australian schools every day, to transform the future for individual students and their communities."
The winner of the 2021 Global Teacher Prize will be announced in Paris in November.