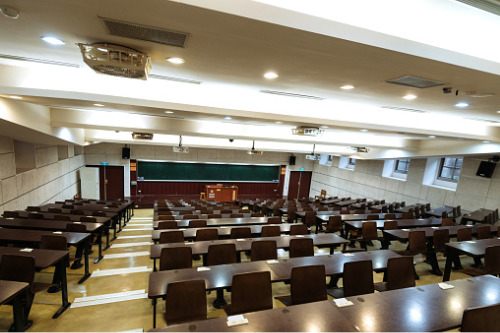 St Ignatius' College Riverview in Sydney has been forced to close after a Year 7 student tested positive for COVID-19.
Staff and students were evacuated from the grounds during class so that the school could undergo comprehensive cleaning and contact tracing.
The school's principal, Paul Hine, sent an email to staff notifying them that everyone who had come into close contact with the student had been asked to self-isolate.
"The safety and wellbeing of staff and students is our key priority at all times, as such we will continue to work closely with NSW Health to ensure that all necessary health advice is adhered to," Hine wrote.
Hine also informed staff and students that it will operate a virtual timetable from today as the campus is cleaned, and that the closure is not anticipated to last more than 48 hours.
"This will not affect Regis campus, and the Boarding Houses will remain open. Parents with any concerns are welcome to contact the College for more information," he wrote.
The closure of St Ignatius' College Riverview comes just five days after another Sydney school – Werrington Public School – was temporarily closed when a staff member tested positive for COVID-19.
In the space of four months, COVID-19 has infected nearly 5 million people and killed 323,000 worldwide. Health experts say that while nations are working around the clock to find a vaccine, it could take up to 18 months before one is ready.
As COVID-19 infections continued to close down schools in the wake of Term 2, Prime Minister Scott Morrison and the Australian Health Protection Principal Committee (AHPPC) insist it is safe for children to return to the classroom.