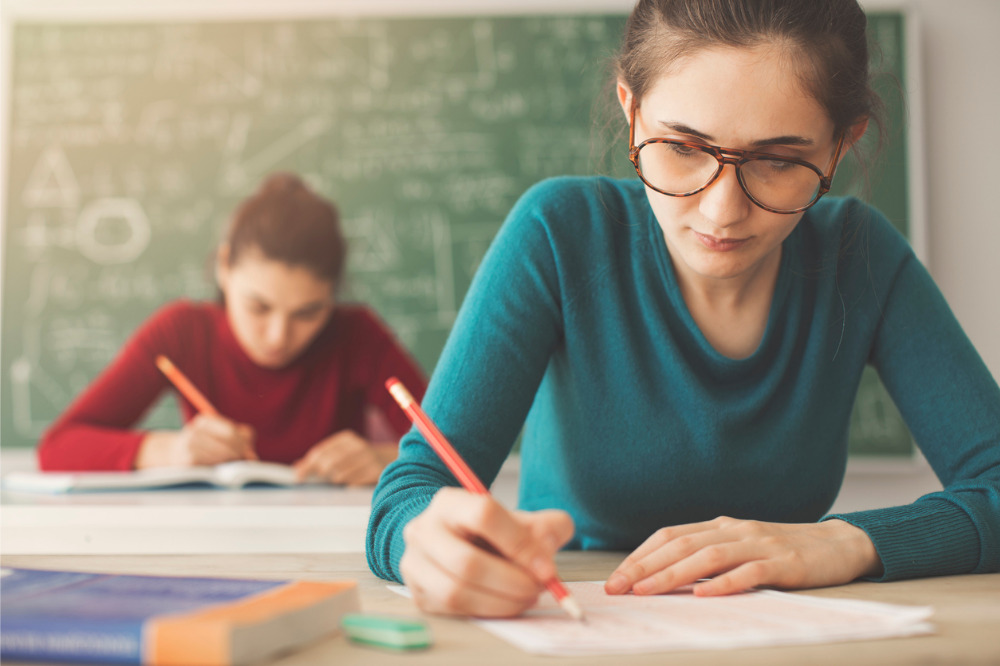 NAPLAN should be scrapped and replaced with a 'hybrid National Assessment System' that enables students to get quicker feedback from their teachers, according to a new report from the Gonski Institute for Education.
Under the new model, assessment would be shifted to a comprehensive program of classroom-based and teacher-led assessments and sample-based testing, allowing more accurate tests, less work for teachers and faster results.
The report, titled: 'Putting Students First: Moving on from NAPLAN', was released as students in year 3, 5, 7 and 9 sit the controversial test, which many education experts have argued is too confusing and stressful for students and does not provide relevant data for teachers to work with.
The report's lead author, Dr Rachel Wilson from the University of Sydney, said the NAS puts students at the heart of assessment, whereas NAPLAN was more focused on accountability.
"The new plan focuses on how student learning can be strengthened by classroom assessment that can also be linked to national standards and benchmarks and enable better reporting to parents," Dr Wilson told The Educator.
"With such a system in place the accountability and system monitoring requirements can be done by sample testing, rather than making all students in the relevant years sit tests. The change from census to sample testing will remove the many negative outcomes we saw with NAPLAN".
Dr Wilson said the NAS will also assess a much wider curriculum, expanding beyond NAPLAN's focus on literacy and numeracy, which many teachers and parents suggest narrowed the curriculum that was taught in schools over the last decade.
'A clear warning to Federal State and Territory governments'
Australia's peak teachers' union welcomed the release of the report, saying the new system proposed by the Gonski Institute for Education "the needs of students, teachers and parents at the centre of assessment".
"This report makes clear that NAPLAN's census-based approach is deeply problematic and not fit-for purpose. It is a one size fits all approach that is detrimental to students, teachers and parents,"
Correna Haythorpe, Australian Education Union federal president said.
Haythorpe is hopeful the proposal will enjoy broad support nationally, from teachers, principals, parents and many other education stakeholders.
"This report must be viewed as a clear warning to Federal, State and Territory governments. It is time to take the steps required to implement a system that meets the needs of students, teachers and parents".
Principals stand to benefit
Professor Pasi Sahlberg, Deputy Director of the Gonski Institute for Education, said random sampling that typically would include 10-15% of schools to be tested at any given time, rather than all of them, would take the administrative burden away from the remaining 85-90% of schools and their leaders.
Instead, principals will be able to spend more attention to developing purposeful, high quality classroom assessments in their schools.
"Because sample-based assessment model doesn't provide performance data of every school, simplistic school-to-school comparisons would not exist anymore that would help school leaders to worry less about how their test scores compare to those in other schools," Professor Sahlberg told The Educator.
He said removing the elements of high stakes of tests for schools and their students would reduce or remove altogether need to prepare or train children in school to take these tests.
"This seems to be a very common practice in many schools now. School leaders would have less pressure to do well in tests and do more for learning and wellbeing of every child".