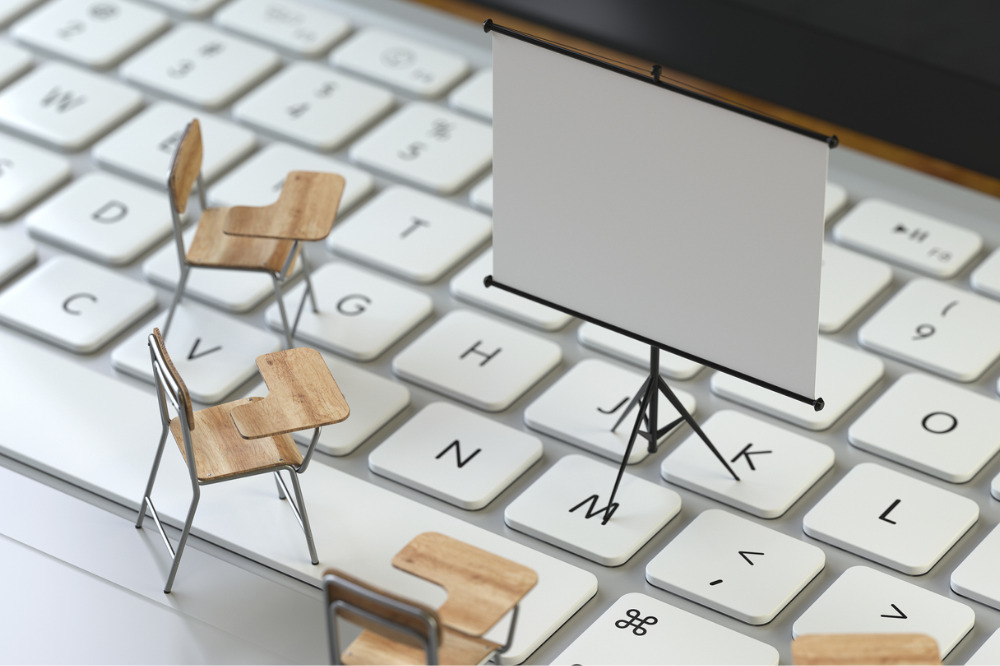 As the effects of the COVID-19 pandemic continue to be felt across Australia's education system, teachers, academics and education policymakers are exploring opportunities to improve student engagement, wellbeing and future potential.
Reports have shown that many Australian students have been stressed and studying less during the pandemic. One study found more than 1.2 million students have fallen behind in their schoolwork as a result of the school closures between March and May this year.
In September, researchers from ten universities came together to explore whether student engagement strategies are helping equity students, including those with parenting and caring responsibilities, international students, women and students from low socio-economic backgrounds.
Private sector companies that work closely with schools are also hard at work to identify the most important learnings from 2020 and determine how school leaders can help their teachers and students thrive in the year ahead.
Since 2012, Compass has worked with a wide variety of schools across Australia to support them in reducing unnecessary administration and create an environment where teachers and principals can focus on their core jobs.
A big part of this involves providing schools with detailed data that allows school leaders to make better-informed decisions and have an even greater insight into what is happening in their schools.
At no time has this been more important than the "once in a 100-year pandemic" the world has come to call COVID-19.
When the virus began to spread across Australia in the first few months of this year, schools began a sudden, and historic, shift of their entire teaching and learning infrastructure to online platforms.
Compass CEO and co-founder John de la Motte said this monumental transition was a "huge eye-opener" for his company.
"There were big concerns about factors such as broadband and Internet availability. When we saw all schools having to rely on online platforms, we were praying that it wouldn't fall over," de la Motte told The Educator.
"However, when you're forced to change, it tends to work. We saw educators, students and parents manage these changes incredibly well, and in a short space of time, which really showed us how adaptive school communities can be in times of crisis".
de la Motte says Victorian Education Minister James Merlino deserves credit for how quickly and effectively he helped schools manage this shift.
"The Minister ensured that portable Wi-Fi dongles were rapidly deployed to schools that needed them. This helped families who were struggling with connectivity issues educate their children in a time of great need," he said.
"This strategy was a key contributor to easing concerns for many schools across the state".
de la Motte said another big learning for the company was around the importance of school autonomy – particularly in terms of the technology they use to improve teaching and learning outcomes.
"The year 2020 highlighted that schools didn't use a single solution. They chose online platforms that worked best for them, in their own context, to help see them through the most adverse impacts of the pandemic," he said.
"We're now seeing state governments going directly to panel providers, which brings healthy market competition and helps build programs tailored to schools".
Despite face-to-face classes having resumed in the second half of 2020, de la Motte says he anticipates a 20-30% growth in remote learning in 2021.
"While I think COVID-19 has been a catalyst in terms of the implementation of remote learning this year, there is certainly a demand from parents to get live access to information," he said.
"Parents want greater visibility in terms of what's happening inside their child's classroom – both in receiving more timely feedback and being able to use online apps to monitor their child's performance".
de la Motte said there is also an increasing demand from schools around grading assignments online using interactive rubrics and tailored individual comments that flow through to end-of-semester reports.
"Schools are now working out how they can do that continuous assessment without the double handling".
Looking into the opportunities for principals to maximise their school's outcomes in 2021, de la Motte is cautiously optimistic.
"There are still high level of administrative overheads that schools are dealing with, but we're seeing technology chip away at this over time," he said.
"One principal told us that he has saved the equivalent of 1.5 FTE resources by using Compass".
de la Motte said it has also been encouraging to see schools investing in staff support.
"We're now at the point where we're seeing real rewards in efficiency and time-saving. Manual processes have been reduced and online continual assessment is now the norm," he said.
"In schools that have rolled out continuous assessment, there has been significant administrative reduction. Many schools are now seeing potential for reducing administrative overheads in comms and report writing, and they're leveraging technology to support that".