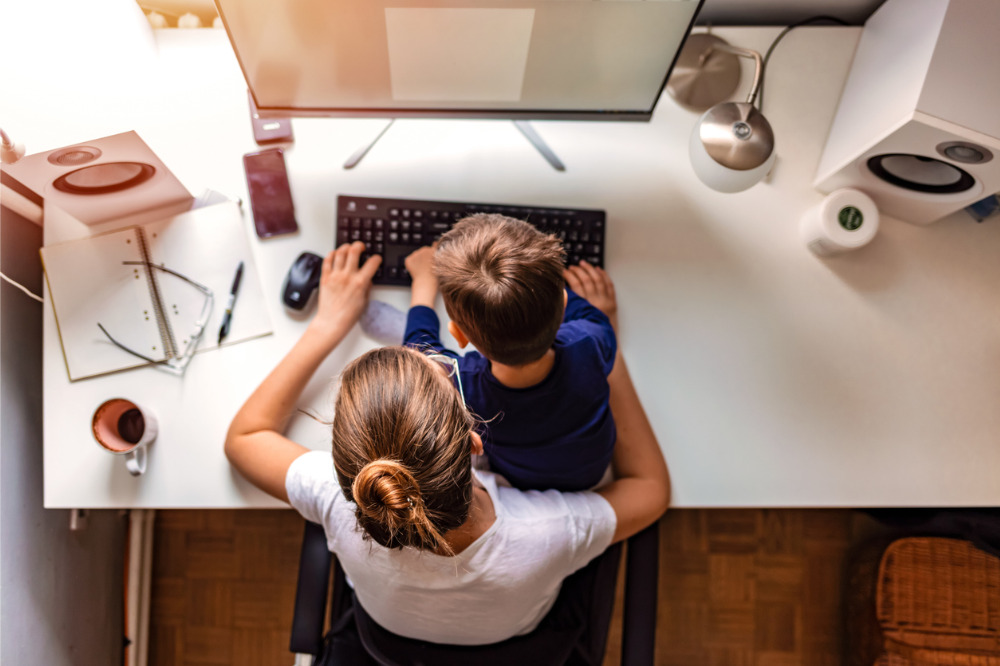 For all the important lessons they provide their students with, teachers are aware that the child's primary educator is their parent.
However, for parents to be genuinely engaged in their child's education, a positive relationship with the teacher is needed.
While schools and families maintain regular contact through channels such as parent-teacher nights and other scheduled in-person meetings, these were ended abruptly with the lockdowns triggered by the COVID-19 pandemic.
As schools adapted to the new normal, online parent-teacher interviews became more common and, in some cases, more practical than face-to-face meetings.
According to Associate Professor Sue Nichols, the Associate Head of UniSA's School of Education, the lockdowns have forced parents and schools to create something invaluable: a learning space of connection between school and the home.
"There's been a belief that educational change would come about through technology. When it comes to home-school connectivity during lockdown, while digital technology has facilitated this, the vital key has been relationships," A/Prof Nichols told The Educator.
"Parents' and teachers' mutual good will and desire to support children has determined their willingness to work with the resources available, whether these be new or old tech".
A/Prof Nichols said parents and carers have been able to see at first hand educators' willingness to take up elements of online learning by connecting remotely with their children's teachers.
"Remote learning for school children is not a new thing, but perhaps we may see a greater flexibility in how it can be activated as an option in the future," she said.
"We may well see a continuation in workplace flexibility with people continuing to work from home, full or part-time. Under these circumstances, we should be considering new hybrid models of education that also operate across school and home sites".
Schools have risen to equity challenges
In Australia, reports have identified a "persistent long-term gap in digital access, affordability and ability" experienced by many public school students from disadvantaged circumstances.
While there is much work to be done at a governmental level when it comes to addressing this issue, schools are being proactive in helping students in need get the digital resources they require.
"I have been impressed, though not surprised, by teachers' commitment to equitable support through a multi-layered approach during the pandemic," A/Prof Nichols said.
"While they have used the digital platforms and resources that are common in schools these days, they are also aware of the digital divide impacting on some families".
A/Prof Nichols pointed out that schools have loaned devices, telephone families, provided hard-copy materials and adapted resources to children with specific needs.
"Some teachers have written scripts for parents to structure learning interactions in key areas such as phonics instruction. In return, children and parents have shared learning connected to family activities such as cooking, gardening and craft," she said.
"This has provided teachers with some wonderful insights into children's learning outside of school".