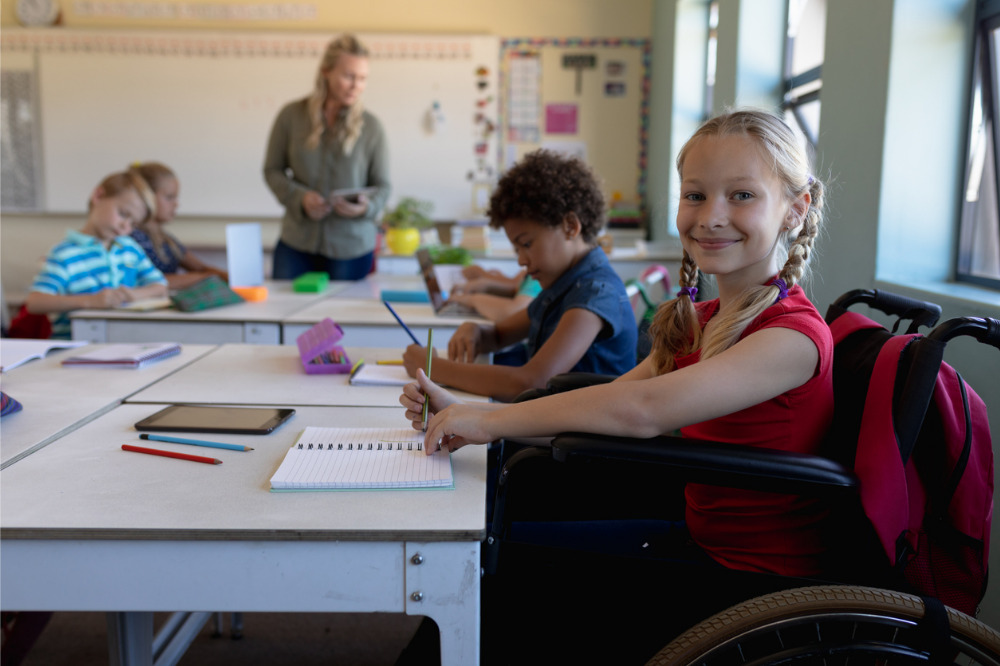 Australia has one of the lowest employment rates for people with disability, ranking 21 out of 29 in the OECD.
This worsens dramatically for people with significant disability, who often spend their adult lives in disability programs or sheltered workshop type arrangements, with many in this group still considered unemployable.
Indeed, employment for young people living with disability can offer a source of independence, as well as increasing the likelihood for an improved standard of living and better physical and mental health.
Beyond this, employment can offer people living with disability expanded social networks and increase their social skills, confidence and wellbeing.
However, reports show that just 52% of young people aged 15 to 24 living with disability are participating in the labour force, compared to nearly 72% of young people who don't report living with disability.
This statistic represents a challenge for schools, as places where these vulnerable young people go to become better equipped for adult life, to improve opportunities in this critical area.
Next month, Family Advocacy – an organisation that works with families to defend and promote the rights and interests of people with developmental disability – will be holding the National Disability Employment Conference – Securing Futures, Shifting Mindsets.
The conference, being held at the Parramatta Novotel on Wednesday and Thursday the 14th and 15th of September, is part of the School to Work project, which equips students with disability, with the support of families, to seek meaningful, paid employment in the community. This milestone event promises to be an invaluable opportunity for people with disability, families and professionals alike.
"Education is a key pathway to employment and other adult life opportunities, and any school leader who is keen to improve the post school opportunities for students with disability in their schools will be well placed to attend this National Conference," Karen Tippett, acting executive officer at Family Advocacy told The Educator.
"It will give them a unique opportunity to hear from people with disability, families and professionals, delving deeper into the practices that best support young people to transition into successful employment after school."
Tippett said 'Leave School with a Job: Emerging Best Practices in School to Work' is just one of the topics of interest to educators being covered at the event. Speaking on this topic will be Professor Emeritus Dr David Mank from Indiana University. Dr Mank, who works at the Office of Disability Employment Policy at the U.S Department of Labor, has extensive experience in the education and employment for people with disability.
Cecile Sullivan Elder, Family Advocacy's executive officer, said the conference will offer "a candid opportunity" to explore the way forward for those invested in supporting successful employment outcomes alongside people with disability.
"With our disability employment services under review and Australian Disability Enterprises being scrutinised, the time is now to progress employment for all people with disability."