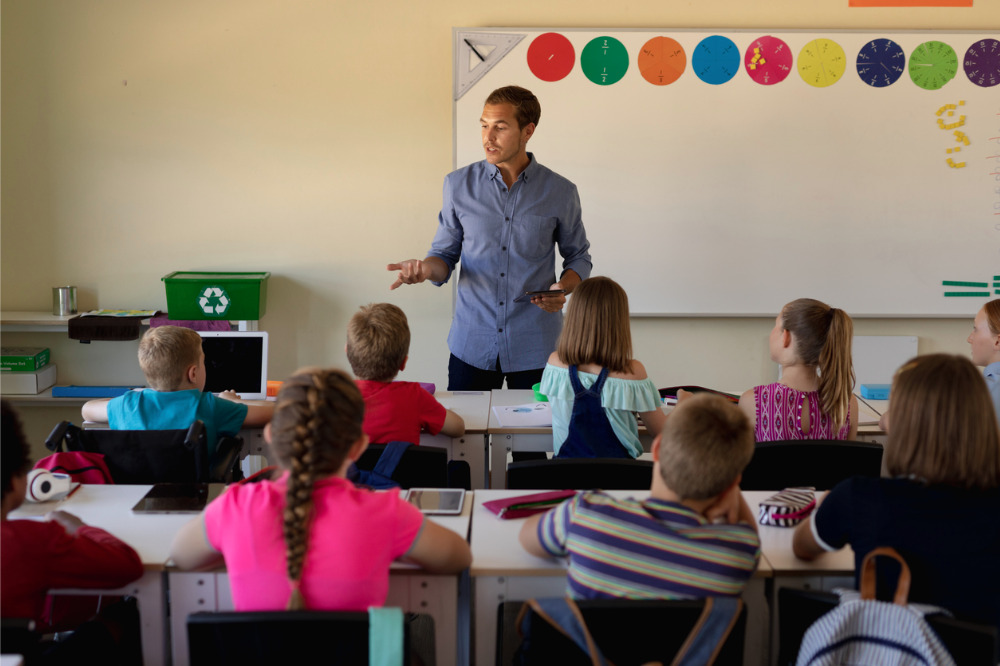 Across Australia, many schools are struggling to find staff to fill crucial roles amid an expected surge in student enrolments.
Another factor compounding the need for teaching staff in the nation's schools is a reported 40% decline in initial teacher education (ITE) course applications.
One recent survey found that in the ACT alone, 82% of schools were unable to fill a casual vacancy on one or more days in the survey period, causing teachers to miss out on critical professional development sessions and lesson plans.
In 2011, former teacher Ben Grozier, co-founded ClassCover, which is now simplifying relief teacher bookings and teacher recruitment for thousands of schools across Australia and New Zealand.
The app allows schools and relief teachers connect, set up booking requests based off real time availability, then book and get confirmation.
Below, The Educator speaks to Grozier to find out more about the challenges, and opportunities, of teacher recruitment in 2021 and beyond.
TE: Drawing from the work your company is doing in K-12 education, what do you see as the underlying causes of Australia's school staffing shortages?
My belief is this shortage is a convergence of multiple factors that has created somewhat of a perfect storm. For years, perhaps decades, hopeful graduate teachers have been told at uni that there would be plenty of employment opportunity for them once they hit the workforce due to an impending, en masse, baby boomer teacher retirement (I was one of these teaching grads). This largely was a false promise until now. The pandemic was the catalyst for many to step away.
Covid also sent many of our migrant teachers back to their home countries. Especially in the early stages. Further and not Covid related, there has been much spoken about re pay and conditions not attracting or keeping teachers in the profession. Whether or not this is true, I do believe that the school shutdowns provided, especially casual relief teachers, an opportunity to 'shop around' their skills to other sectors. In many cases, teachers underestimate just how valuable their skills are. I believe this mindset has shifted somewhat placing pressure on teacher supply.
TE: Can you tell us about the ways in which ClassCover is supporting Australian schools?
Since, 2012, ClassCover has been Australia's leading provider of Relief Teacher Management software. Our platform allows schools to find and connect with new local talent and to remain in complete control over the relief teacher recruitment process in a fast and time saving way. In 2011 we estimated that over 4 million wasted phone calls were being made to unavailable teachers. It was our goal to reduce this to zero. The teacher availability mechanism allows relief teachers to update when they can and can't work and the booking platform removes any instances of a booked teacher being requested by another school. Through this we are able to save huge amounts of time for schools and teachers.
A live 'teacher validation' integration with the NSW Department of Education is a recent innovation that saves NSW Public School administrators time and de-risks the teacher compliance process meaning that every teacher in front of every NSW classroom is accredited with all mandatory training in place.
Further, our Find New Teachers feature allows schools to geolocate teachers looking for additional work and to view their detailed profiles prior to approving them and inviting them to join their schools list.
Few people know that Relief Teachers make up about 10% of a child's education. Upskilling and staying abreast of latest teaching strategies is as vital for relief teachers as it is for their full-time colleagues. An additional support we provide is our Relief Teacher Association that provides high quality, cost effective and convenient professional learning. Since 2014, over 250,000 courses have been participated in.
TE: I understand that ClassCover Jobs is connecting a large community of educators to more work opportunities. Can you tell us more about this?
ClassCover Jobs was launched to support schools across Australia's wider recruitment needs, outside of relief teacher bookings. It's a cost-effective solution, allowing schools to amplify their job positions already advertised on Department of Education internal recruitment sites, and for private and independent schools to save money on platforms such as Seek and Indeed as schools with a regular ClassCover subscription can access this part of the product at no extra cost and create unlimited posts.
Schools can choose to manage applications through ClassCover, allowing them to view rich profile information that acts like an online CV. They can also choose to send applicants through to an external application process for more involved applications.
Our platform is uniquely positioned to connect schools looking to hire with a large network of local educators already on the platform with 2000+ signing up every month to access job opportunities.
ClassCover Jobs was natural fit for the ClassCover eco-system and has assisted schools and teachers finding the right match since we launched this part of the product in December 2020.
We have more innovations and enhancements to planned for our Jobs platform which will allow for greater and deeper networking between schools and teachers.
TE: Looking ahead, do you expect the current reforms aimed at addressing the school staff shortages to work, or might a different approach be needed?
Unfortunately, there is unlikely a quick fix. Lateral thinking and innovation needs to be engaged in order to attract and keep teachers in the profession. I do believe this type of thinking and planning to be occurring at the highest levels. Obviously, remuneration is key, as everyone needs to put food on the table. However, speaking as a former teacher myself, salary is often not the primary reason for entering education. I believe that fulfilment, forming meaningful relationships with students and staff and making a positive difference are the main drivers. The key, in my opinion, is therefore to always be better supporting our educators so that they can more efficiently fulfil non-teaching obligations of their job and be liberated to thrive at what they truly love, which is interaction with and nurturing our children.