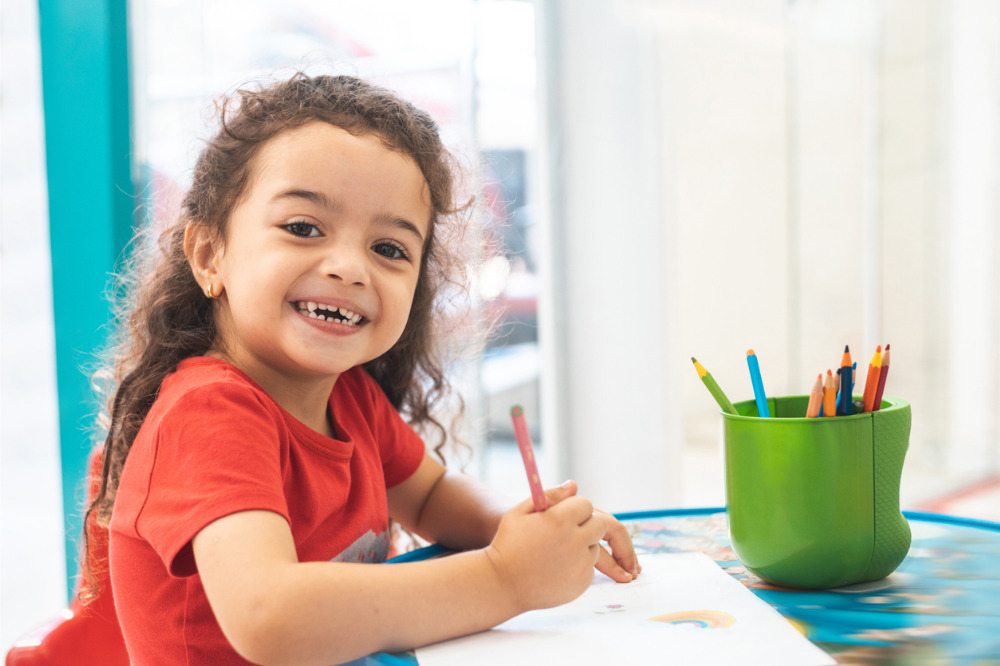 A national initiative lobbying for improved access to quality early childhood education has called on the federal government to deliver an "urgent national plan" to protect the wellbeing of young learners amid the disruption caused by the COVID-19 pandemic.
In line with the call, Thrive by Five, an initiative of Minderoo Foundation that is campaigning to make Australia's early learning childcare system "high quality and universally accessible," has released its early years COVID-19 plan, which outlines what the campaign feels should be the government's key priorities to improve the country's early childhood learning system.
These areas include providing better financial and healthcare support and ensuring that young children who have missed out on critical learning during the extended lockdowns have opportunities to catch up.
Jay Weatherill, chief executive officer of Thrive by Five, said having a comprehensive plan was vital in protecting children under the age of five, their families, and the educators.
"Australia is jeopardising the wellbeing of an entire generation of children if we cannot deliver a logical plan to address and deal with the impact of COVID-19 on our kids," he said. "The federal government must act now to protect, support, and build resilience for all our young children otherwise they may never catch up in their early learning and social development, and be at risk of long-term mental health issues."
Weatherill added that the impacts of the pandemic disruption are "significant, cumulative, and go to the heart of the health of our families and communities," so providing support for parents, families, and educators is also important.
"Australia needs an early years COVID-19 plan that adequately addresses children's wellbeing. It must prioritise high-quality early learning support, health and safety, and the removal of financial barriers to access," he said. "It's not good enough to leave a future generation of young Australians vulnerable or with the scars of this pandemic when the federal government can choose to act now."
Plan welcomed by parents
Parents across the country have voiced support for Thrive by Five's plan.
The Parenthood, a non-profit parent advocacy group with a reach of more than 72,000 parents from across Australia, said the government must commit to doing everything it can to address the impact of COVID-19 on the health and wellbeing of children under five.
"Without targeted support there is a risk for young children that due to COVID-19, they may never catch up in their early learning and social development," said Georgie Dent, executive director of The Parenthood. "With the easing of restrictions in Victoria, NSW and ACT, and the fact that young children aren't eligible to be vaccinated, parents need the reassurance that the health and wellbeing of all children is a top priority, particularly in early learning settings."
Dent added that the government must provide clear public health rules about how to reduce the spread of COVID-19 in early childhood education and care services, preschool, and playgroups.
"It's critical that government supports addressing the impacts of the pandemic, outbreaks and lockdowns on the wellbeing of young children and help get their early learning and development back on track," she said.
"As a start, parents would support the provision of catch-up opportunities for children who didn't receive their full 600-hour entitlement of preschool in 2021 by allowing them to make up the gap hours in the remainder of 2021, or additional support in the first years of primary school."
Dent also suggested that young children in regional and remote areas be provided with greater access to early learning programs, including mobile early childhood education and care in areas not currently serviced by permanent centres.
"And financial support for services when a lockdown or outbreak in a local area occurs is absolutely needed until attendances across the sector stabilise," she added. "In the long-term, we need investment in universally accessible, high-quality, and affordable early childhood education and care for every Australian child."