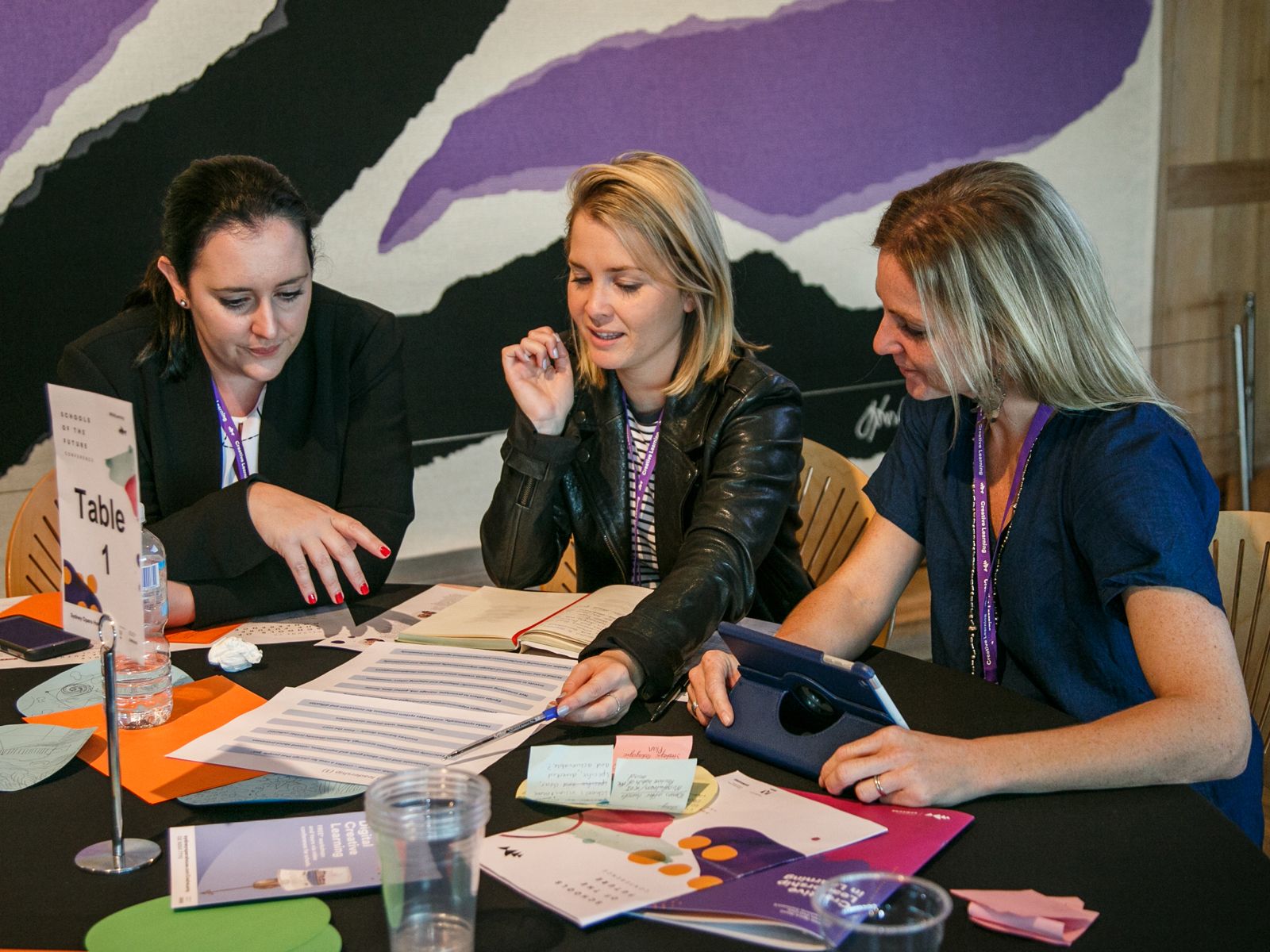 The Sydney Opera House has launched its biggest ever Creative Learning annual program for schools.
For the first time, the program will be expanding into the SOH's Centre for Creativity – the Opera House's first permanent, dedicated space for creativity to engage schools and lifelong learners.
The program includes 16 new workshops exploring the areas of First Nations, STEAM, sustainability and the built environment; world-class performance seasons; new author talks and a new one-day Teacher Professional Learning sessions exploring how to incorporate creativity in daily teaching for any subject specialty.
Below, The Educator speaks to Tamara Harrison, SOH's Head of Children, Families and Creative Learning, to find out more.
TE: What's new, exciting and unique in the expanded Creative Learning program?
Thanks to the opening of our new Centre for Creativity, our Creative Learning program for 2022 has essentially tripled in size – it is, by far, our largest offering ever, and truly establishes the Opera House as a home for where inspiration lives.
For the first time, we can invite students to come onsite for a day out excursion – enjoying a workshop, or performance, booked with a new tour for students. We have a whole new program of Creative Learning modules – fusing the arts and architecture with the STEM curriculum areas, as well as First Nations perspectives, across K-2, 3-6, 7-9 Year levels.
There are also plenty of new performances for all age levels, including four special world premieres: After the Flood, asking primary school children to write letters to a post-climate-change future after the ice caps have melted; ARC, a new work by the internationally-renowned puppet-masters at ERTH that invites students to get up close and personal with some of our world's most threatened, vulnerable creatures; Bulnuruwahna, a new First Nations performance workshop exploring birds and animals from the NSW Central Coast; and What the Ocean Said – a meditation, storytelling experience.
For secondary students, there'll be Dorr-e Dari, with Western Sydney artists tapping into a thousand-year tradition of Persian love poetry, which was a smash hit at Sydney Festival; a mythic and magical tale in the vein of Stranger Things, Troll; and Creation, Creation exploring life's big questions in a playful, theatrical game from Windmill Theatre.
If you prefer to experience the magic of Sydney Opera House Creative Learning in your school, our Digital Creative Learning program features some of the most exciting figures working at the intersection of learning and creativity, from Minecraft YouTube sensation Eystreem, Australia's only LEGO® Certified Professional Ryan "Brickman" McNaught, and beloved scientist Dr Karl in our Digital Creative Learning author talks, plus math superstar Eddie Woo. Overall, the program showcases adventurous art for capturing the wildest imaginations.
TE: Can you tell us about the overarching themes of the program and their relevance to student learning in 2022?
In our 2022 program, the overarching themes hone in on the areas of First Nations, STEM/STEAM, sustainability and the built environment. These are areas that we believe are crucial to navigating our collective future – areas that essentially connect learners with the world around them, sharing relevant and important stories by culturally diverse Australian and international artists, for a holistic, globally engaged outlook. From our On Country, Warrang workshop, which will expand students' First Nations cultural knowledge through yarning, drawing and exploring, to the Bodies as Buildings workshop that combines architecture and dance, by fusing the mechanics of the human body with the design concepts of Opera House architect Jørn Utzon, our program presents artistically curious work that will allow teachers to set their students' creativity free.
TE: In what ways will the program be further enhancing teacher professional development in Creative Learning?
For teachers, we have the new one-day Teacher Professional Learning sessions that guide you through incorporating creativity into daily teaching, no matter your subject specialty, and how to inspire your students to learn through courage, joy and pride. The sessions draw directly from the best parts of our Creative Leadership in Learning program. Leading educator and play advocate Pasi Sahlberg will also continue his popular talks series, delivering three new talks that are part workshop and part interactive forum for everyone interested in the future of Australian education.
TE: What would you say to school principals who are eager to learn more about the importance that Creative Learning plays at a whole-of-school level?
We know that creativity is the key to empowered learning - we recognise creativity as a key skill set and attitude to building sustainable and thriving communities well into the future. It deeply fuses both cognitive thinking and emotional connections for powerful learning experiences, extending far beyond students' schooling to create globally-engaged, community-minded creative citizens – the next generation of cultural thinkers. For a whole-of-school engagement, the Creative Leadership in Learning program is the perfect illustration of how Creative Learning can impact an entire school with extraordinary results throughout the year. It comprises both professional creativity training for teachers and an artist-in-school residence, with both teachers and students honing their creative thinking skills, culminating with students performing at the Opera House in the annual AMPLIFIED festival. Past festivals have been simply incredible. Students can also join us onsite for our Work Experience program.