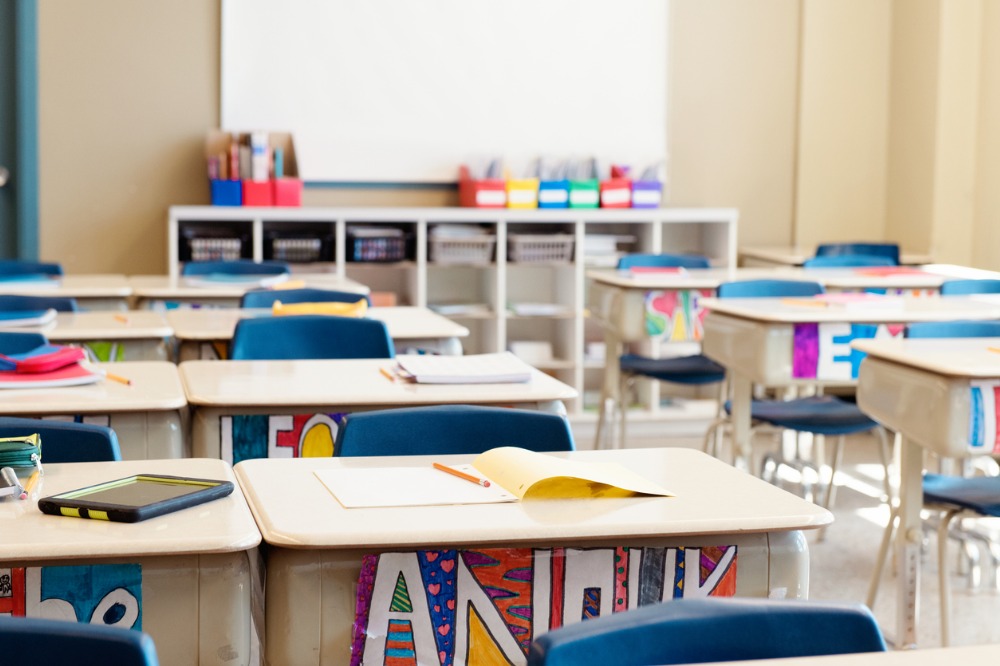 All Melbourne primary school students will be back in the classroom for face-to-face learning from October 12, Victorian Premier, Daniel Andrews, announced over the weekend.
Under the state's existing 'roadmap out of lockdown', onsite learning for VCE, VCAL and Prep to Grade Two was set to resume onsite learning from October 12.
In August, the Victorian Government implemented Stage 4 restrictions, forcing schools to return to remote learning. The decision was made following a spike in the number of coronavirus cases across the state.
Under the restrictions, which were designed to last for six weeks, Victorians have only been allowed to leave their homes to shop for food and essential items, provide care and caregiving, undertake daily exercise and work.
However, parents across the state will now be celebrating after Premier Andrews confirmed that students would be returning to the classroom in just two weeks.
"Because we're slightly ahead of where the modelling had put us – and in good news for many parents – we've been able to expand that to all primary school students," Premier Andrews said.
"As always, we'll continue to review the return of remaining year levels on a regular basis".
Since the COVID-19 outbreak began, 373 students and 139 staff members have been infected, leading to school closures and contact tracing.
While studies have shown that primary school-aged kids are at low risk of contracting the virus, health experts say this may not be the case for senior students.
Recognising this, the government is yet to announce a tentative date for the return of Years 7-10.
The Victorian Government has said it would like high school students to return to the classroom before the end of Term 4 but will take the advice of public health experts before making such a decision.
School closures have taken their toll
In an article published in The Conversation, Alberto Posso, Professor of Economics at RMIT University, discussed the potential long-term impacts that school closures have had on students.
A rise in dropout rates, especially among disadvantaged students, could be one of the potential repercussions of the school closures, according to Professor Posso.
"Children from relatively disadvantaged households, where parents are less able to work from home and help with remote learning, may find returning to school very difficult," he wrote.
Professor Posso cited a recent report that found more than 10% of Victorian students from disadvantaged schools were absent during the state's first period of remote learning, compared to 4% in advantaged schools.
He also shared that an organisation working with disadvantaged children in Sydney recently reported that more than 3,000 public school students in NSW have not returned to their classrooms since the remote learning period ended in May.
The closures may also limit some children's access to healthy food, according to the professor.
"As many as one in five children in Australia start the school day without eating breakfast. Evidence from the US and EU shows school lunch is associated with improvements in academic performance, as schools can provide access to more regular and healthier diets," Professor Posso wrote.
"Many schools across Australia have breakfast clubs or have emergency food and lunches for children who might otherwise go hungry. These programs are not consistent across Australia though, with some funded by schools, and others through food agencies or state governments."