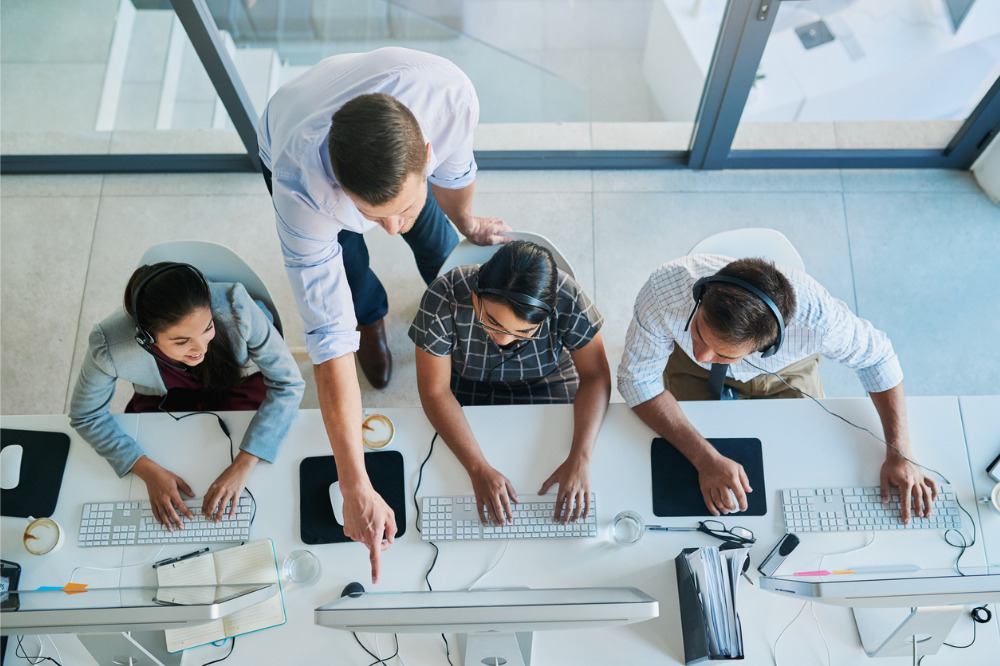 Studies show that almost half of the teachers currently teaching technology classes in public schools lack a formal qualification in these critical areas, piling additional pressure on already busy staff and reducing subject options for students.
A Deakin University report published last year found Australia's teacher shortage crisis was stunting students' ability to learn critical maths, technology and science subjects.
To tackle this, Deakin University and the Victorian Government have launched a new Graduate Certificate of Secondary Digital Technologies to provide much needed support and training for those teaching technology subjects without a qualification in that field.
From February next year, secondary teachers who teach digital technologies or design and technologies despite not being qualified to do so will be eligible to upskill by undertaking a Graduate Certificate for free with Deakin University.
Deakin School of Education Associate Professor Julianne Lynch said there are a number of important ways that principals can facilitate teachers' participation in the new courses.
"This initiative is well-funded, and principals should create opportunities for an open discussion with any interested and eligible teachers to determine how they might be best supported in their studies, including how the funding might be spent," Associate Professor Lynch told The Educator.
"To elicit teacher interest in the courses, principals can talk to their teachers about seeing postgraduate study as a pathway to leadership and career progression."
Associate Professor Lynch said graduates from previous offerings in similar courses in secondary mathematics and science have gone on to leadership positions in their schools.
"Principals have found that investing in their teachers in this way has increased the likelihood that they will stay in the profession and in their current school," she said.
"It is helpful to teachers and very beneficial to schools if the principal takes a whole school approach to upskilling other teachers in these discipline areas. That is, the enrolled teachers can be involved in incorporating the learning as part of the school's professional learning."
Associate Professor Lynch said this might mean thinking strategically about how the focus of the courses might articulate with other school needs, other programs, and the school's strategic directions.
"In terms of pragmatics, principals can use the funding provided to the school to enable teachers to engage with the course, including through time release from the classroom and from other duties for individual study and to participate in the online seminars," she said.
"Because teachers' benefit from professional reflection and discussion and learning with and from each other, it is also advantages when two or more teachers from the same school undertake the course."
Associate Professor Lynch said that in a time of teacher shortage, principals might also encourage their teachers to think cleverly about curriculum planning and timetabling.
"For example, these courses could provide stimulus and support for developing new, integrated approaches to the 7-10 STEM curriculum."
Dr John Cripps Clark, course lead for the new Graduate Certificate of Secondary Design and Technologies, said the new qualifications were vital to strengthening the delivery of technology classes and improving student outcomes.
"We know that students being taught by a teacher with subject content and teaching training learn more and a more likely to aspire to further study and careers such as computer science, engineering and design," Dr Cripps Clark said.
"We also know that jobs in science, technology, engineering and maths are expected to grow by more than 14 per cent. It is crucial that we have educators capable of equipping students with the knowledge, skills and dispositions they need for the jobs of the future."
Fifty places have been fully funded by the Victorian Department of Education in both the Graduate Certificate of Secondary Digital Technologies and Graduate Certificate of Secondary Design and Technologies.
"This new partnership is a fantastic way to support out-of-field technology teachers in our schools to upskill and gain specialist teaching qualifications in the field," a spokesperson for the Victorian Department of Education told The Educator.
"Emerging technologies and design thinking are rapidly changing areas. These courses give teachers the knowledge and skills they need to inspire students in these vital skills, no matter what subjects they have taught in the past."
The course content will be delivered part-time over two years via a combination of face-to-face intensives and after-school online workshops.
Educators currently teaching years 7–10 at Victorian state schools are eligible to apply, with online information sessions to be held on August 1 and August 3 from 4–5pm for interested applicants.
Schools will also be funded to provide teachers with time out of the classroom to complete their studies in the courses. Those eligible will also have their travel and accommodation costs covered by the Department of Education where required.
About the Graduate Certificate of Secondary Design and Technologies
The Graduate Certificate in Secondary Design and Technologies consists of 4 units that participants complete over 2 years. The Technologies and Society and Creating Design Solutions strands of the Victorian Curriculum: Design and Technologies are explored through all four units, with an emphasis on the four Technologies Contexts in the central two units. Teachers will develop a more powerful and sophisticated understanding of the design process and systems thinking and its economic, environmental, ethical, legal, and aesthetic role in our society both locally and globally, allowing them to integrate a range of innovative and traditional materials and technologies into their teaching practice.
About the Graduate Certificate of Secondary Digital Technologies
The Graduate Certificate of Secondary Digital Technologies is a two-year course consisting of 4 units that participants complete across 2024 and 2025. The units integrate the three interconnected strands of the Victorian Curriculum: Digital Technologies (Creating digital solutions, Data and information and Digital systems) to further participants' pedagogical content knowledge and skills. The first three units support teachers to develop their knowledge and professional skills within the strands of the Digital Technologies secondary curriculum. Unit 4 provides an opportunity for teachers to draw on the knowledge built in the previous units to investigate, design, develop, communicate, and refine curriculum resources that respond to the circumstances, contexts, and opportunities of their own schools. All units involve experiential, hands-on learning, where teachers will identify, develop, and share teaching and learning resources.