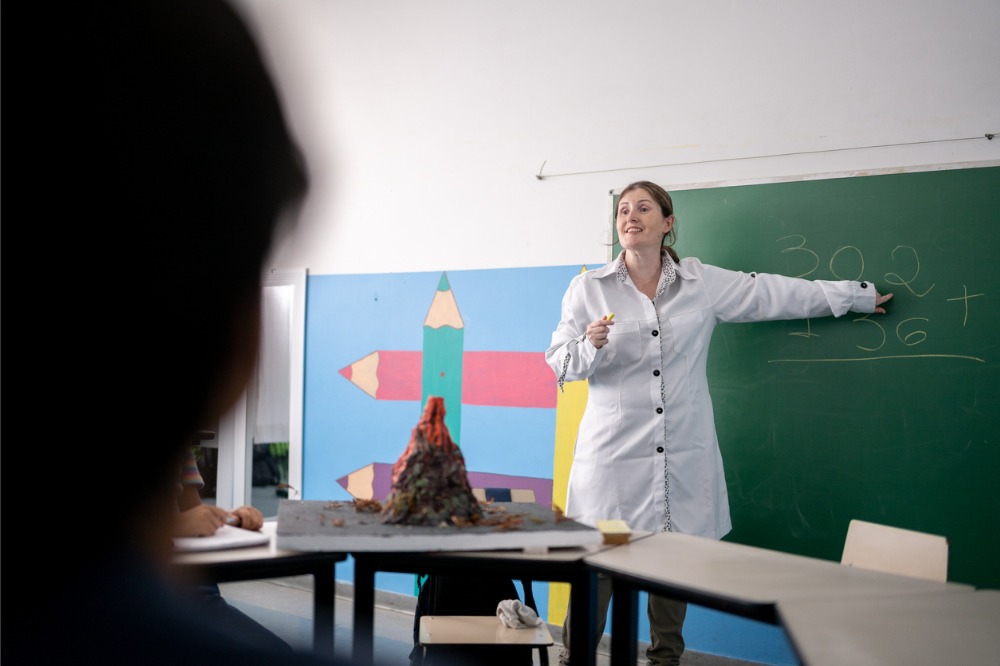 In today's rapidly evolving education landscape, teachers are increasingly mindful of the need to sharpen their professional skillset to stay ahead of the game. This not only helps them teach in the classroom but also share their wealth of knowledge and expertise with new graduates starting out in their teaching careers.
By sharing their experiences, insights, and best practices, experienced teachers can help principals better manage their schools, enable graduates to navigate the challenges of the education system, develop effective teaching strategies, and ultimately improve student outcomes.
Recognising this, Education Perfect – a curriculum aligned teaching and learning platform for Years 5-12 students, teachers and parents – has announced the launch of its EP Thought Leadership Fellowship program, inviting applications from registered teaching professionals who are undertaking postgraduate study.
Successful applicants will receive $1,000 and the opportunity to share their vision for the future of education with EP's Teaching and Learning in the Digital Age community.
"We understand that teaching is not just a job, it's a calling. That's why we created the EP Fellowship to encourage and empower teachers who are dedicated to advancing their knowledge and skills in their field," Education Perfect CEO Alex Burke told The Educator.
"By providing financial support and a platform to publish their work, we hope to inspire a culture of learning and collaboration among educators across New Zealand and Australia."
Burke said the success of the EP Fellowship program in New Zealand has been "truly inspiring".
"We have seen firsthand the passion and dedication that our EP Fellows bring to their research and writing, and we are thrilled to share their insights with the wider teaching community through our EP Make a Difference blog," he said.
"The engagement and positive feedback that we have received from our readers has been overwhelming, and it is a testament to the quality of the work that our EP Fellows produce. We are proud to have created a platform that not only supports the professional development of teachers but also contributes to the advancement of the field of education as a whole."
Burke said as EP prepares to launch the program in Australia, the company is excited to see what new perspectives and ideas Australian EP Fellows will bring to the table.
"We believe that by fostering a culture of collaboration and knowledge-sharing, we can create a brighter future for education in both New Zealand and Australia," he said.
"The new blog has become a valuable resource for teachers across the country, thanks in no small part to the contributions of our EP Fellows."
Burke said the research and writing of the Fellows have covered a wide range of topics, from the latest developments in pedagogy to innovative approaches to curriculum design.
"We are honoured to be able to showcase their work and to provide a platform for their voices to be heard," he said.
"Through the EP Fellowship, we are creating a community of passionate educators who are dedicated to improving the quality of education for all students. We believe that by collaborating and sharing our knowledge and expertise, we can achieve great things. We invite all educators who share our vision to join us in this journey."