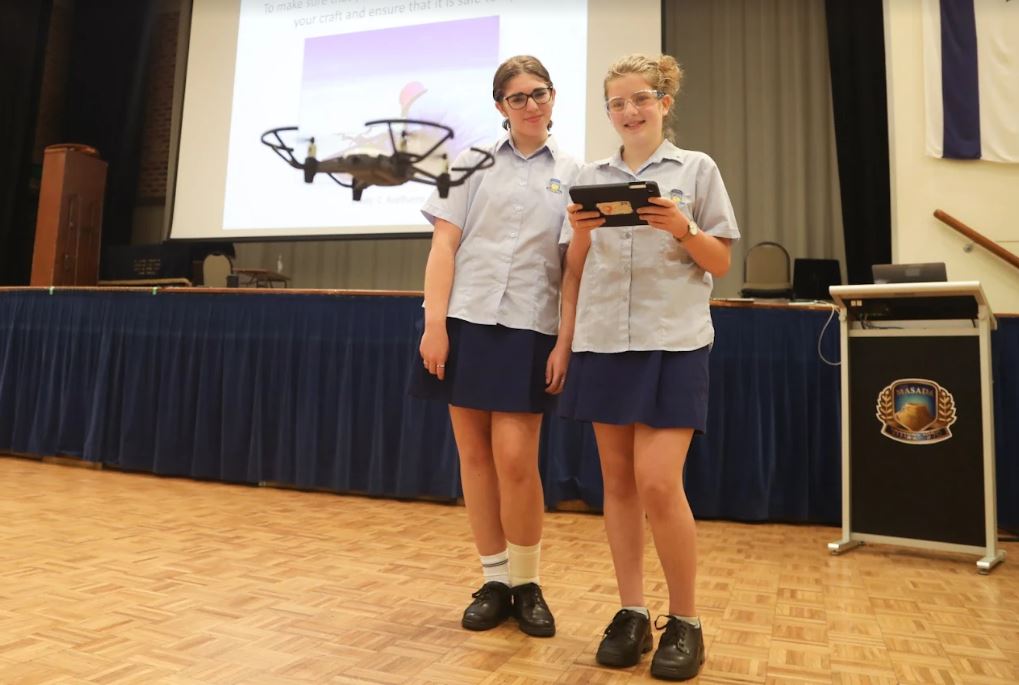 A groundbreaking leading national education provider is spearheading the solution to the surveying and spatial workforce skills shortage in Australia – a contributing factor to the current construction industry crisis.
A report by the Surveyors Board Queensland shows the state is set to lose 30% of its cadastral surveyors over the next five years which will directly impact the delivery of critical infrastructure and construction projects over the next 10 years.
Founded by husband-and-wife team Paul Mead and Dr Karen Joyce in 2017, She Maps works nationally with schools, teachers and parents to promote drone and geospatial skills development and career awareness programs.
She Maps Chief Executive Officer and Co-Founder, Paul Mead, says there is a looming crisis in the construction industry, but She Maps is already ahead of the curve by running our programs in primary and secondary schools for several years.
"As we enter the 5th Industrial Revolution, which will be in full swing once today's young people leave school and enter the workforce, the geospatial industry will be central to this revolution," Mead told The Educator.
"The science of where things are, and their spatial relationship to other things, and how they are changing over time, is critical to leveraging Industry 4.0 technologies such as AI, big data, and automation."
Mead says autonomous vehicles and climate change solutions are two important examples of this.
"Today's students will be working on autonomous vehicles that its passengers need confidence in its safety and that it is going to get them to the right place," he said.
"They will be working on climate change solutions, that will need to monitor change in our environments over time. These two examples use geospatial technologies at their core."
Mead said the geospatial industry already underpins a multitude of other industries and the solutions they provide, such as construction, agriculture, forestry and fishing, electricity, gas, water and waste services, mining, transport, and professional, scientific and technical services.
"Right now, these industries have a shortage of geospatial professionals, and this shortage is only going to be exasperated in the coming decade."
Mead said She Maps' Partnering for Purpose Model aims to make a significant difference in addressing the challenges associated with skills shortages in the geospatial industry.
"By partnering we can create ripples of impact that turn into real change. The She Maps' Partnering for Purpose Model is a ripple that we hope will join with others in the geospatial industry to address the skills shortage," he said.
"But other ripples also need to be started including addressing tertiary pathways for students and reimagining how these are delivered."
Mead said the industry itself also needs to change, like many others, and become more inclusive and address its lack of diversity.
"These challenges are not unique to the geospatial industry, but well known in the STEM workforce more broadly. Without these other ripples working in partnership with the impact we are creating in schools, then the opportunity we have to attract students into the industry in the long term will be lost," he said.
"We are confident that the industry report is the beginning of these ripples combining to create a larger impact."