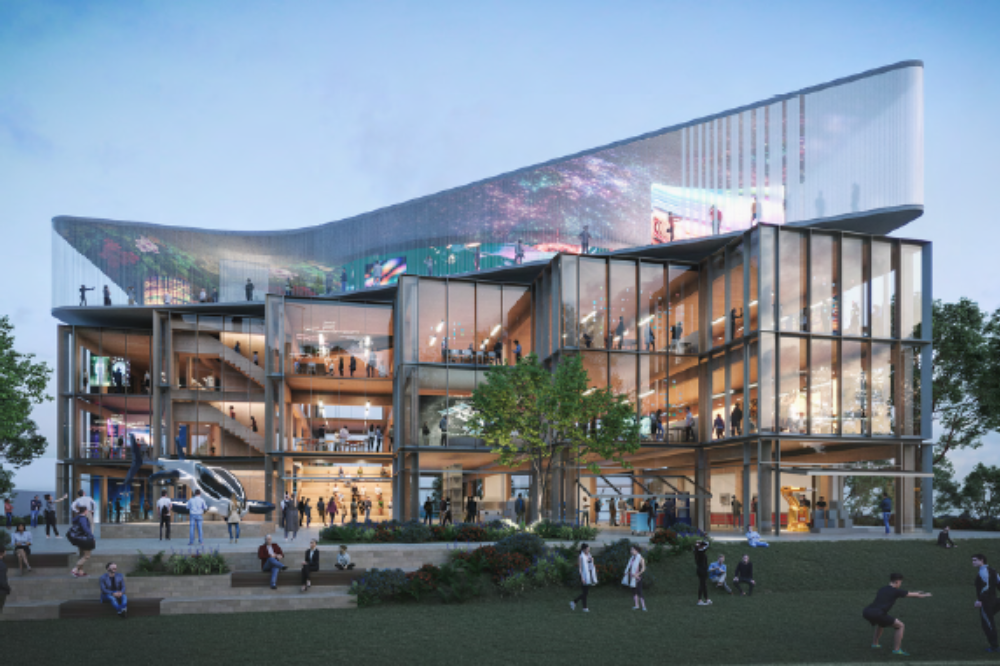 A new STEM centre in Strathfield NSW aims to boost in-demand STEM skills among students of all ages, community groups, residents, and a wide range of industries in Strathfield and Western Sydney.
The STEM Centre of Education Excellence will be established by the Australian Catholic University (ACU) at its Strathfield campus following a $45m grant from the NSW Government.
The centre will offer pre-school programs designed to pique interest in STEM among young children, and a raft of courses for junior school students including robotics, coding, entrepreneurial thinking, and Girls in STEM, as well as homework and tutoring clubs.
ACU will also support senior school students by working with Western Sydney schools to increase subject offerings in STEM areas of learning impacted by teacher shortages through a blended mode of program delivery.
Big professional development opportunities for teachers
School teachers are also set to benefit from the new centre with professional development opportunities in areas including maths, science, technology, and literacy designed to ensure they have the cutting-edge skills, knowledge and experiences required to support students learn skills of the future.
"As lifelong learners, graduate and established teachers alike need to lead by example. And ACU's new $45 million STEM Centre of Education Excellence will help our educators upskill in vital STEM areas of teaching and learning through a raft of professional development opportunities," ACU Executive Dean of Education and Arts Professor Mary Ryan told The Educator.
"We know professional development is a critical factor in retaining the best teachers and improving student outcomes and the overall state of the education system. Therefore, the provision of high-quality, continuous professional development will be central to long term educational reform."
Professor Ryan said the STEM centre will offer a diverse range of short courses, micro-credentials and professional learning options aligned with the career stage, aspirations, and employment environment of participants.
"These courses will be designed to support research-informed practice, professional excellence, and career progression into leadership roles. These programs would be offered as micro-credentials and mapped to postgraduate degrees to provide a pathway into graduate study options," she said.
"In addition to supporting trained STEM teachers, we know there are a high percentage of teachers who are working out of field due to teacher shortages. We will provide the vital upskilling courses they need in maths, science, technology, and literacy to help them give their students the knowledge, skills and experiences required for successful futures and a thriving Australian economy."
Professor Ryan said the Centre will include a teaching design lab with metaverse and maker spaces enabling educators to embed virtual and augmented reality into their courses and work directly with schools and systems on what they need for their workforce.
"The professional development, short courses and micro-credentials developed and delivered will also provide a platform for immediate research translation into the education sector for the benefit of teachers, school leaders and – by extension – the students and families in our community."
Read more: What makes an award-winning STEM program?
ACU Vice-Chancellor and President Professor Zlatko Skrbis said the "unique" centre would further cement the university's role of upskilling the community in vital STEM areas of learning.
"This grant is wonderful recognition of our strategic role in innovation in the field of education. The ACU STEM Centre of Education Excellence will spearhead our reputation as strategic leaders in STEM teaching and learning," Professor Skrbis said.
"It will help meet national STEM priorities, engage young people in this exciting area of learning, and prepare members of the local community to respond to changing workforce demands."
Professor Skrbis said the centre was the result of "great energy, commitment, and teamwork among ACU staff committed to advancing the university's role as a leader in pursuit of educational excellence".
"This centre will help us to make our mark in this exciting and dynamic field of teaching and learning."