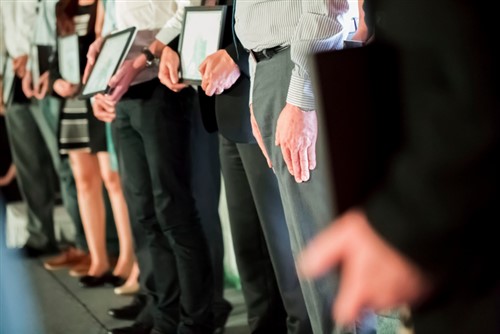 The pressure from governments, communities and organisations on schools to drive better student outcomes can often lead to the individual efforts of educators being overlooked.
Exacerbating this, support for educators is also lacking despite talk of reforms to Australia's education sector.
Still, educators are making waves. Whether it be principals lifting student enrolments or teaching art classes to boost student outcomes, there is no shortage of inspiring work being done across the nation's education landscape.
An Australian industry superannuation fund – NGS Super – recently recognised non-government educators who are improving themselves, their communities, and the education sector as a whole.
"We'd like to take the time to celebrate all those in the education sector and recognise their tireless efforts to shape and grow the next generation of leaders," Laura Wright, NGS Super chief executive officer said.
"We know that teachers are incredibly hard-working and we are so proud to be able to support them achieve their dreams in any capacity."
Six educators were each awarded $5,000 worth of scholarships for their exemplary work in education. The winners are:
Adem Aydogan, Teacher, Amity College (NSW)
Carla Gagliano, Teacher, Masada College (NSW)
Keith Halpin, Teacher, Ambrose Treacy College (QLD)
Vicky Jones, Teacher, Kings Baptist Grammar School (SA)
Andrew McMillan, Teacher, Frensham (NSW)
The prize will help these educators launch their own professional development course, project or initiative. These could come in the form of improving vital learning areas, student wellbeing and workspaces. These educators will also have the chance to foster ties with foreign schools.
Judges' choice
The company also gave Yvonne Terweeme from Bethany Catholic Primary School in NSW the Judges' Choice award. She will be using her winnings to start the Stronger Smarter Leadership Program to boost her leadership skills.
The program will also aid Terweeme in integrating the Indigenous language into her school's programs as well as culture.
Terweeme, who works in management, said that instilling 'High-Expectations Relationships' is vital in boosting student outcomes, especially for Indigenous students.
"The Stronger Smarter Leadership course will equip me with valuable tools that I can pass on to my students as well as my colleagues and the wider community to ensure that everyone is able to get involved, unlock their confidence and work towards being their best selves," Terweeme added.
In an upcoming article, The Educator will speak to Terweeme and fellow scholarship winner Vicky Jones, about their vision to improve academic outcomes and social-emotional wellbeing for students in NSW and SA.