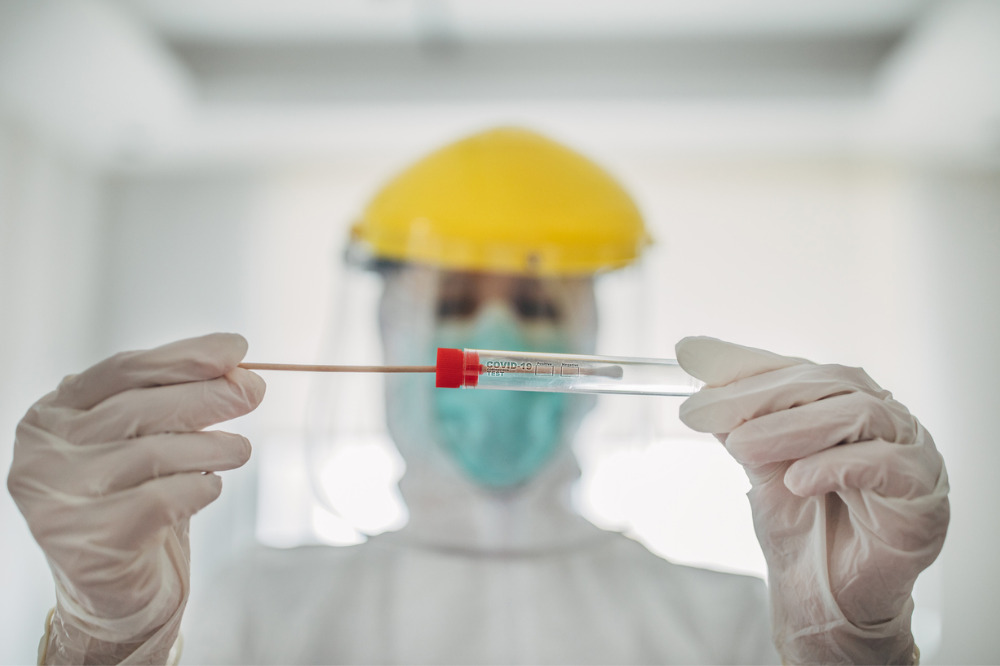 When the first COVID-19 outbreak began disrupting education across Australia, there were calls for a lockdown of all schools across the nation.
Resisting this drastic measure, Prime Minister Scott Morrison handed down a decision stating that schools would remain open, but only for students deemed vulnerable or those whose parents worked in essential jobs.
As the new normal began taking shape, the Victorian Government reported that approximately 3% of students were attending school because they fell into one or more of the categories.
At Meadowglen Primary School, 15% of the student population was attending class daily, while about 25% had been provided with devices so that they could continue their learning from home.
The school's principal, Loretta Piazza, said all of this put a huge strain on her school's human and IT resources.
"The government had announced that any child needing a laptop would be provided with one. Unfortunately it didn't tell our parents that the school had to find the laptop," Piazza told The Educator.
"The government had also told parents that if they needed Internet access, they would be provided with dongles. Unfortunately it didn't tell our parents that there were none to be had in Australia".
Piazza said that while the children of essential workers could come to school, teachers could not be mandated to work onsite.
"This meant the majority opted to work from home, leaving the onsite supervision to a small rotating skeleton staff…but we got through it".
'We thought we had learned so much'
When stage 3 Lockdown 2.0 was announced during the school holidays, Piazza and her staff thought they knew exactly what to expect, based on their previous experience.
"We had learned so much, but as it turned out, nothing could be further from the truth," she said.
"The Minister announced that the school holidays would be extended by one week for students and schools would provide a 'holiday' program for students attending".
Piazza said the Minister's definition of a 'holiday' program was very different to that of her school.
"We later came to learn that it meant teachers at school would supervise students," she said.
"The attendance eligibility criteria also changed to include funded and non-funded students with a disability".
Piazza said Meadowglen Primary School has gone from having 80 students on site to 140 students eligible to attend daily.
"The only saving grace is that staff are required to work onsite, unless they personally fit specific age criteria and/or are immuno-compromised," she said.
"For Meadowglen, this means I can roster a larger team of teachers to supervise students onsite and they can work from home three or four days every week. This is a win-win for everyone at my school".
Teachers battling a 'silent pandemic'
What's not addressed, says Piazza, is the "silent pandemic" of teachers' mental health.
"This involves the anxiety around being in a classroom of up to 25 students and having to teach students who shouldn't be at school because they are displaying cold and flu symptoms," she said.
"They are asking questions such as: should I wear a mask? How can I be sure I won't get the virus? And when working remotely with students, wondering if their students are doing OK, why aren't they engaging and submitting work?"
Piazza said teachers want to know that their efforts are valued and that they are "not just babysitters", given so many people are able to work from home, protected and safely ensconced from potential ill health.
"Teachers want parents to support them in their work and to be less critical of their efforts," she said.
"Despite the unpredictability of the weeks ahead, schools and principals are very committed to doing the very best for their students".
'Remote learning is a very poor cousin to real life teaching'
Berwick Lodge Primary School principal, Henry Grossek, says that with the current bringing so much uncertainty, it is extraordinarily challenging for Victorian school leaders.
"On the one hand, lessons learnt from the four-week remote learning exercise we experienced in Term 2, have proven to be invaluable in planning for this term," Grossek told The Educator.
"For example, video conferences between teachers and children has as important a role to play as has the delivery of engaging and relevant educational activities. The importance of 'connectivity' cannot be underestimated".
On the other hand, says Grossek, remote learning as an approach is "a very poor cousin to real life teaching".
"The prospect of a prolonged period of remote learning is hardly inspiring. Similarly, the fact that the numbers of COVID-19 victims are at a critically high level, ensures that everyone's levels of anxiety and stress is heightened," he said.
"Here in Victorian government schools, conditions can vary enormously from school to school".
Grossek pointed to his own school as an example.
"We have over 100 students from a total of 640 undertaking remote learning on site," he said. Others may have as few as 10 on campus," he said.
"Similarly, under the DET guidelines, irrespective of how many students are learning at school, some schools will have all their staff on site, others will have a skeleton staff present".
Grossek said these differences are hard to ignore and have the potential for causing angst.
"Principals will need to draw on all areas of their leadership skills in these testing times to deliver a worthy curriculum, maximise everyone's safety and keep morale high".