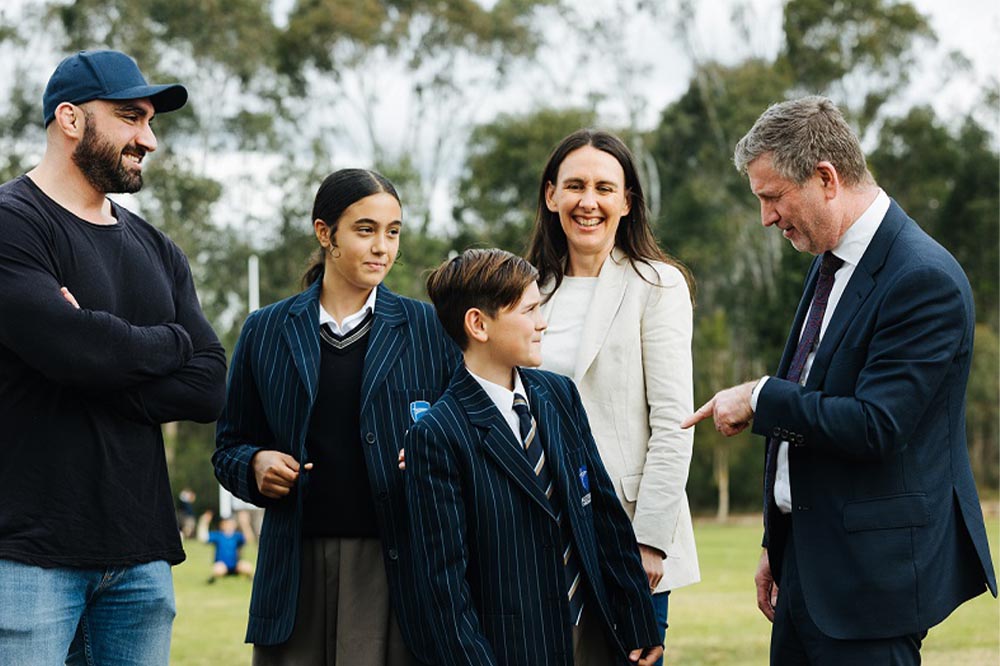 A NSW principal recently launched a live podcast involving influential guests to inspire the next generation of compassionate leaders.
Brendan Corr, Principal of Australian Christian College Marsden Park, invited former Parramatta Eels captain, Tim Mannah and CEO of Compassion Australia, Clare Steele to share their paths to leadership with the students at the school and provide insight into what made a difference in their young lives
The event aimed to help guide students into becoming kind and compassionate members of their community, by enjoying inspiring stories from the two special guests as well as a few other fun activities to surprise and delight the kids throughout the day.
"The Inspiring the Next Generation event was a tremendous opportunity for the students of the College to learn about leadership," Corr told The Educator.
"In having both Tim Manna and Clare Steel share their stories the students could plainly see that people of all types, backgrounds, and skill sets could become a leader".
Corr said hearing from a someone whose main interest in school was the PE lessons and who became an NRL star, and then from a woman who loved Maths and Science and who now leads an Internationally significant charity, was "a very practical example that regardless of who were you or what you were good at, you could become a leader".
"It was also great to hear that while their paths to their success were very different, they both spoke about persistence and routine as a key to their success," he said.
"The fact that both these outstanding leaders were people of faith who were using their influence to make an impact at improving the lives of others was also inspiring".
Corr said having people from outside the context of the school who shared the values and ideals of the College were a vital factor in the success of the event.
"A voice from 'outside the camp' – a voice that is other than the voice they hear in class or in assembly – can have a more powerful impact on the thinking of young people than someone from within the school saying the same thing".