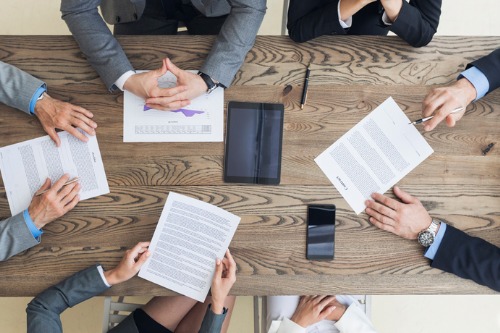 On Thursday, a number of staff at Concord High School and Kandos High School in NSW walked off the job in protest over a growing staffing crisis in the state's schools.
While not unprecedented, the walk out has put the spotlight on the importance workforce planning – an issue raised by the Gallop Report, which recommended "systemic change" to address staff shortages, deteriorating working conditions and concerns over teachers' pay.
Craig Petersen, president of the NSW Secondary Principals' Council, said much of the focus during Term 1 was on compliance, accountability and management rather than on innovation, support and leadership.
"We showed last year what can be achieved when broad guidelines are in place and school leaders are trusted," Petersen told The Educator.
"What we are seeing now, however, is success reduced to simplistic measures and a one-size-fits-all formula. This works for some schools and some students, but severely impacts on the disadvantaged and limits our high achievers from reaching their full potential".
A fresh approach to workforce planning
Last year, a sector-first research report set out recommendations for a fresh approach to designing teaching roles and school organisational structures.
The TIDE 2020 report, published by workforce planning company PeopleBench, was based on data contributed by 98 catholic and private schools educating more than 40,000 students across Australia.
The final report produced from the data will allow educators to see how their priorities and plans compare to others in the sector, as well as informing policy-makers on where best to target support in a post-COVID schooling landscape.
PeopleBench CEO, Fleur Johnston, said a number of important opportunities for the education sector were identified in the wake of the study, and feedback from school communities on the impact of COVID-19.
"These opportunities include new way to look at more contemporary role design and flexible work practices, such as job sharing and increasing use of part-time work," Johnston told The Educator.
"The nature of work in schools is changing rapidly, and our research to date has shown that schools who feature a higher proportion of non-traditional employment arrangements were more likely to see greater improvements in academic outcomes for their students over time".
Johnston said PeopleBench also observed strong links between workforce resilience and student outcomes.
"Wellbeing has risen to the top of the priorities list for many schools and there is strong recognition that this has to be about staff and students".
To assist schools in their workforce planning, PeopleBench provides principals with access to a range of research, tools, and resources to help them address future workforce challenges.
The organisation recently launched the Workforce Resilience TrackerTM, a sector-first tool to measure, monitor, and take action on school workforce resilience.
Johnston said she was delighted by the strong response to the company's State of Sector survey, with over 500 principals, school leaders, and teachers sharing their insights into the greatest workforce challenges and opportunities facing Australia's schools.
"We can't wait to share those findings with the sector so that leaders everywhere can start to make their decisions with the support of an evidence base," she said.
"Our ultimate hope is to help leaders develop greater confidence in their decision making, knowing that they didn't have to rely on gut-feel alone".
New support for struggling schools
In March, the NSW Government announced the 'Ambassador Schools' initiative in a bid to lift teacher and student performance across NSW.
The high-performing league of schools will partner with universities through two research centres, one in Sydney and one in regional NSW, to generate education research that can be shared across the NSW system and around the world.
One of the schools selected to partake in the initiative was Auburn North Public School. Its principal, Mark Harris, said he is excited about the potential to make a meaningful difference through the sharing of best practice.
"As an Ambassador School we have the opportunity to share what works in our context, to help other schools in their drive for school improvement," he told The Educator.
Harris said his school recognises the vital role parents play in the wellbeing of students and in a child's educational success.
"We have developed a welcoming school learning community and culture for our parents that are based on trusting and mutually respectful relationships," Harris said.
"A range of effective programs that have resulted in a high level of parent involvement and parent engagement have also been developed and implemented at the school".
Initiatives include the school's 'Harmony House' programs that provide educational, wellbeing and social programs for parents and the empowering 'Parents as Partners in Learning' program that assists parents develop the confidence, knowledge and skills to become active participants in their children's learning in the home.