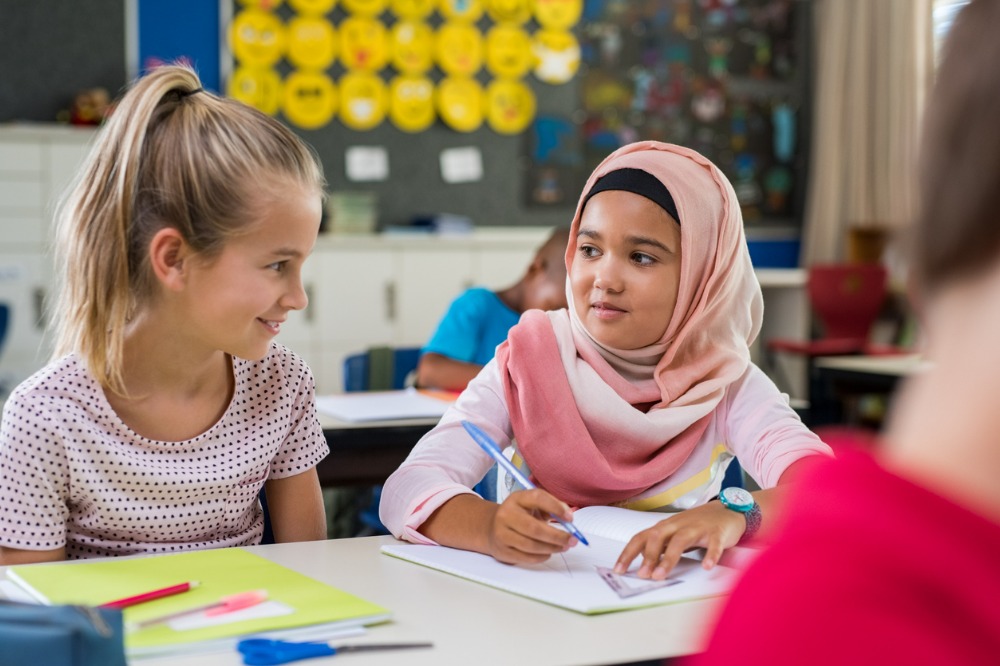 Schools can play a crucial role in helping children acquire critical thinking skills necessary to develop them into more inclusive individuals, a new study suggests.
Researchers from Australian Catholic University's Institute of Learning Sciences and Teacher Education (ACU-ILSTE) interviewed 10- to 11-year-old students in an ethnically diverse school to find out how they justified including and/or excluding aggressive peers.
The researchers found that most children's reasoning was based on a simplistic "one right answer" approach about exclusion, which was focused on following school rules. Only a few students went "beyond right answers" to weigh up different viewpoints in their reasoning.
However, Associate Professor Laura Scholes, the study's lead researcher, noted that reasoning and making decisions based on moral values were complicated even for adults.
"There is a need to evaluate a range of factors (emotions, empathy, possible consequences of the situation), and think about values such as rights and fairness and social conventions," she said.
According to Associate Professor Scholes, the common values included in Australia's national framework for Australian schooling are care and compassion, doing your best, a fair go, freedom, honesty and trustworthiness, integrity, respect, responsibility, and understanding, tolerance and inclusion.
"For our society to live up to these values and become more inclusive, complicated moral values need to be fostered," she said.
Associate Professor Scholes added that with most children strictly following school rules when it came to social inclusion, the downside was that they also missed the chance to understand the issue from different perspectives.
"It may well be that it will take until early adolescence for these children to take on a more evaluative approach to moral transgressions by their peers," she said, adding that for this reason, schools need to take an active role in supporting children's transition towards an "evaluative moral reasoning."
The research argued that values education in schools would benefit from "strategically developing" children's awareness of other people's beliefs and the skills to evaluate different viewpoints, which the researchers also call "evaluative epistemic cognition."
Associate Professor Scholes added that teachers could support children to learn critical thinking skills and how to evaluate multiple perspectives to support their reasoning. Doing so could even help reduce incidents of bullying, she said.
"These strategies can be applied across the curriculum and include things like listening to other perspectives, finding out what evidence supports conflicting points of view, and then using reasoning to make personal decisions," she said.