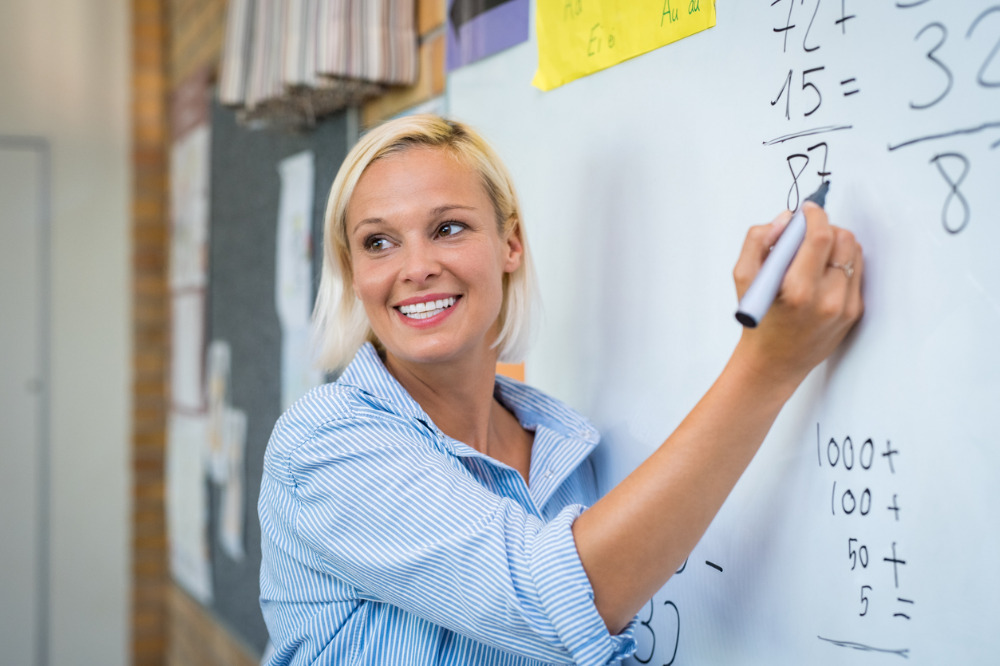 New, higher paid roles for outstanding teachers could be introduced in NSW under ground-breaking plans being driven by leading educational expert Professor John Hattie.
The plan, announced today by NSW Education Minister, Sarah Mitchell, aims to keep more teachers in the classroom – and attract new ones into the role – amid the state's worsening teacher shortage crisis and the persistent threat of industrial action of low pay and high workloads.
In June, teachers from NSW public and Catholic schools walked off the job together for the first time, following the failure to resolve an impasse over working conditions and low pay for teachers.
Speaking on the government's new plan to attract and retain teachers, Mitchell said an "innovative, ambitious and modern" structure is needed to keep teachers in the classroom.
"NSW has some of the best teachers in the world, but they often leave the classroom and move into management roles to secure higher pay and career progression," Mitchell said. 
"The structure of our teaching profession should reflect our teachers, by being innovative, ambitious and modern, keeping more of our best teachers in the classroom."
Newly graduated teachers in NSW start on a competitive annual salary of $73,737, which sees them out-earn graduates entering many other professions. A classroom teacher's pay reaches a maximum of $117,060 if they gain accreditation as Highly Accomplished or Lead Teacher, or $126,528 if they take on additional responsibilities as an Assistant Principal.
In May, the Department announced an initiative that will see Highly Accomplished and Lead Teacher (HALT) accreditation streamlined, making it easier for the state's top teachers to apply.
Mitchell said a better system for rewarding and retaining excellent teachers could also help attract more people to teaching profession.
Professor John Hattie, a world-leading expert on education outcomes and student learning, is providing independent expert advice on the reform.
"The rewarding of excellence and expertise is the right topic to realise high standards and maximise positive impacts on students," Professor Hattie said.
"It is exciting to be part of these NSW discussions and I look forward to hearing the views of the profession."
The paper will also draw on input from some of the most experienced educators in our public education system.
The Department said it will be consulting teachers, parents and other stakeholders before implementing any changes, and will produce a policy paper on the issue with initial recommendations later this year.
The latest plan follows recent announcements by the Department in July that it would "chase down and recruit" graduate teachers for public schools while reducing existing workloads by trialling more than 200 new administration roles during Term 4.
"Running a modern-day school is complex. We need to look at the work staff do in schools and think differently about how it gets done," Mitchell said. "The new admin roles will work with our teachers to undertake non-teaching tasks such as data entry, paperwork, and coordinating events and excursions."