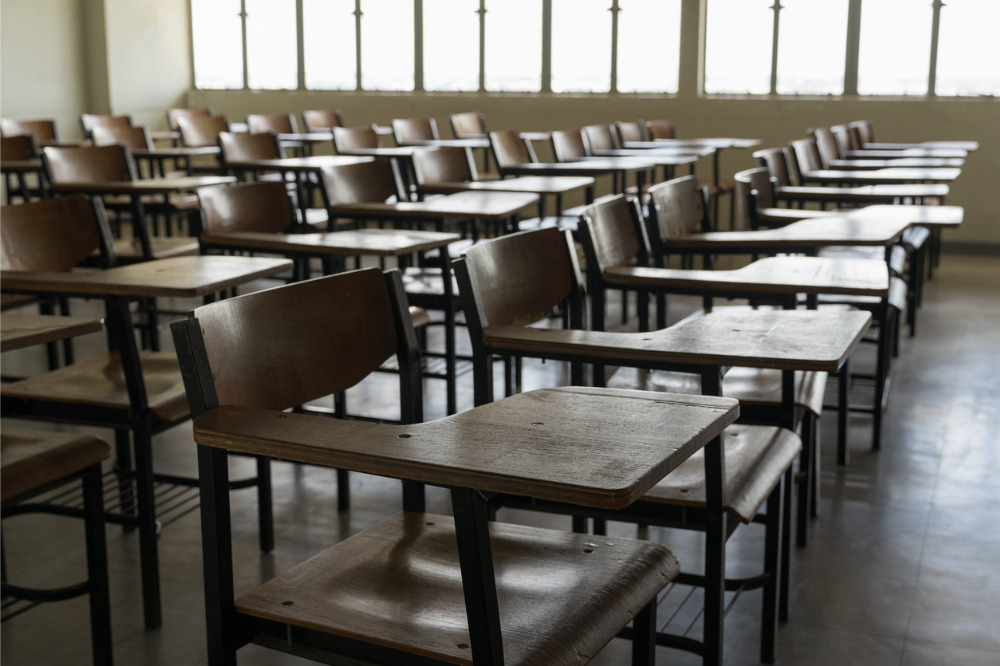 Government secondary schools across NSW are struggling amid a consistent trend of unfilled staffing vacancies, new data collected by the NSW Secondary Principals Council (SPC) in December 2022 and March 2023, shows.
"The surveys the SPC conducted paint a very clear picture of the staffing difficulties faced by schools," SPC President, Craig Petersen, said.
"In our first survey conducted in December 2022, around 50% of respondents reported 2-4 vacancies in their school on the day they completed the survey. This figure remained consistent in our March 2023 survey."
Petersen said more than a quarter (31%) of respondents also had four or more teacher vacancies which were not filled for the start of the 2023 school year.
"Our public schools offer a fantastic education to all students, but I am incredibly concerned that our schools are operating with such chronic staffing shortages. What this tells us is that we have a significant problem that is not going away."
Petersen said the SPC survey data also offered an insight into the reasons behind staffing shortages and he looked forward to discussing these trends with senior NSW Department of Education officials and the recently appointed NSW Minister for Education and Early Childhood, Prue Car.
"The number of SPC members reporting staff leaving to teach in the private system is a concerning trend," he said.
"There have been reports of staff being offered significant financial bonuses to accept positions in the private system, so the issue of teacher salaries in the public system really needs to be addressed. We have outstanding teachers in our public schools and we must make sure we retain them."
Another finding from the SPC's data was that casual teachers are also in short supply.
"Schools are struggling to cover classes for staff who are absent and this, of course, means classes are often combined or you will have teachers covering classes outside their trained subject area," he said.
"Teachers provide high-quality learning, but they are also so much more than that: they are central figures in the emotional, social, and positive wellbeing of students. Addressing teacher shortages must be a priority for our political leaders to ensure young people in NSW continue to fulfill their educational aspirations and outcomes."
Tyson Wood, NSW and ACT Recruitment Consultant at SchoolHouse, has 17 Years of education business experience – including roles as Tes' company director for ANZ and director of Smart Teachers (Smart Education Australia Pty).
Wood, who has been helping NSW principals find suitable staff through a 'scientific approach' to school recruitment, says schools have been using recruiters at a greater rate than usual, noting there are now more multi-industry recruiters entering into education.
"The majority of schools tend to self-manage their recruitment and rely on reactive advertising, posting on one to two job board. The trend is changing to post on more as there has been a surge in multi-industry and education job boards," Wood told The Educator.
"Unfortunately, if you scan job boards, job advertisements tend to look alike because of the focus placed on the technical aspects of a job rather than the sharing of more meaningful information on the school as a workplace."
Other observations see a trend toward multiple interviews and observed lessons, Wood pointed out.
"This is a positive approach as it enables schools and candidates to learn more about each other. However, at the same time, as it increases the time commitment for all involved, it can lead to many schools losing candidates to schools who move faster in their selection," he said.
"From a candidate point of view, what we are seeing is that teachers who made the change to a new school are reporting back to us that they are happy in their new school. This is a positive sign - it is much better that teachers are trying another school or sector rather than leaving the profession as a whole."