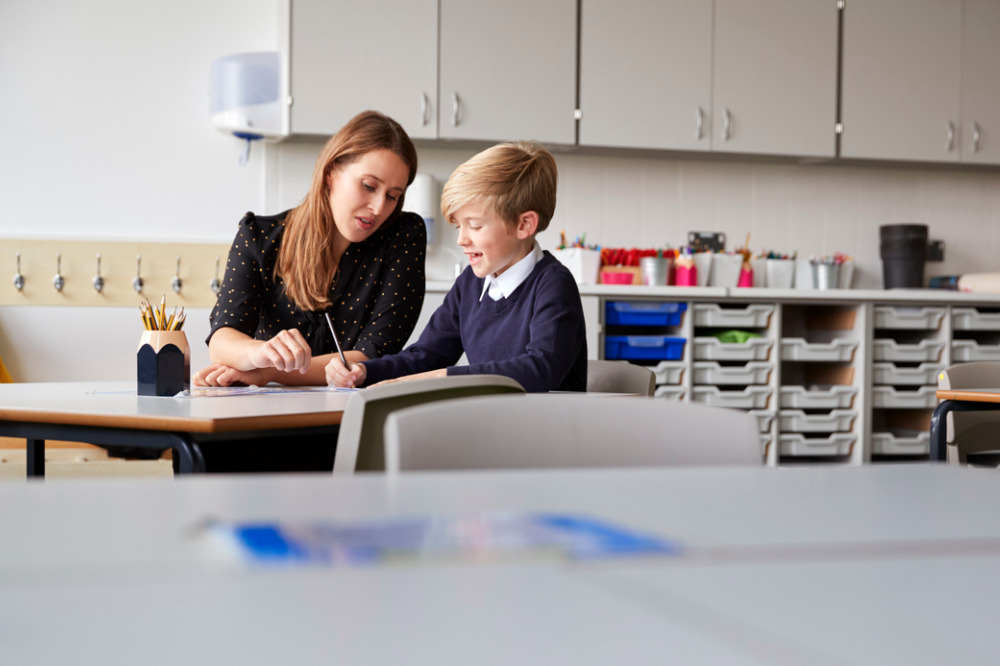 As Kindergarten, Year 1 and Year 12 students across Greater Sydney return to the classroom, the NSW Government is extending a successful tutoring program to ensure they don't fall behind in their learning.
The government is committing an additional $383m to the COVID Intensive Learning Support Program, which has employed more than 7,500 educators to date in government schools alone since launching in Term 1 this year.
"We know our students are resilient but there's no doubt that 2021 has been a tough year, with many students learning from home for twice as long as last year," Premier Dominic Perrottet said.
"Early insights from the ongoing evaluation of the program show that students are bouncing back thanks to the intensive tutoring delivered through the program, and we are committed to helping them do so again next year."
Minister for Education Sarah Mitchell said the program is based on research which demonstrates that small-group tuition is highly effective at getting students back on track.
"Principals and teachers I have spoken with over the last few months have been unanimous in their support for the program in meeting their individual school and student needs," Minister Mitchell said.
"Our additional investment for 2022 will continue the focus on literacy and numeracy and enable us to strengthen the provision of online tuition, ensuring greater accessibility to meet student need."
Victoria is also investing heavily in tutoring programs as its students come out of lockdown and return to face-to-face learning.
Earlier this month, the state's government announced it will spend $230m to extend the single biggest boost to individual learning support in the state's history – allowing Victorian schools to retain the tutors that have supported students throughout 2021.
"There's no question that this pandemic has been a challenge for many students – but we're making sure no Victorian child is left behind, with thousands of dedicated tutors to make sure everyone can catch up and prepare for a much better 2022," Victorian Education Minister James Merlino.
"Our tutors have done incredible work throughout this year helping students succeed, and Victoria's nation-leading NAPLAN results are a testament to their dedication and hard work in schools across the state."
The tutor program is calling on pre-service teachers, teachers on leave, retired teachers and casual relief teachers to sign up and get back in the classroom – with at least one tutor in all government schools to ensure every Victorian child comes out of the pandemic with the confidence that their learning is on track.
The extra support for onsite tutors in 2022 will also ensure teaching teams can continue to provide dedicated and individualised support for students who need help.
Experts say a growing body of research demonstrates the value of tutoring programs like the ones that NSW and Victoria are rolling out.
"The research is clear that small group tutoring is a highly effective teaching and learning strategy and the earlier it is adopted the better," Cluey Learning Chief Learning Officer, Dr Selina Samuels, told The Educator.
"Integrating this program alongside the classroom – without disrupting all students and adding more burden to teachers – is the intervention that students need to lay solid foundations for future learning".
Dr Samuels said the pilot program that Cluey ran in NSW in 2020 with a small group of schools showed the gains students can make with tailored and engaging support.
"This, along with relieving the pressure on teachers, is set to make a big difference in NSW schools".