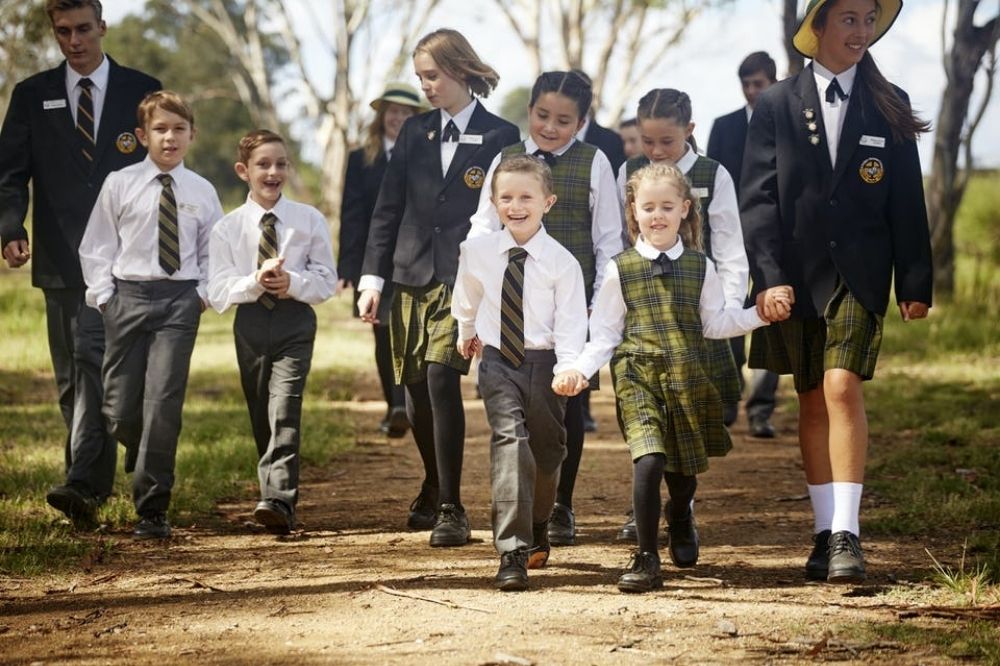 Over the past 12 months, St Philip's Christian College (SPCC) in the NSW Hunter Region city of Cessnock has launched a program that is instilling an entrepreneurial spirit into young people that will burn bright well beyond the school gates.
The 'Young Entrepreneurs Scheme (YES Pathway)' – launched in 2021 in collaboration with our tertiary partner Alphacrucis College – combines online and face-to-face learning as well as industry placement. Students who finish the course achieve an ungraded ATAR up to 75 and a wide range of VET qualifications that could land them valuable work in a competitive jobs market.
Other programs, such as 'Business in a Box' and 'Think Tank' also encourage entrepreneurship among junior and middle school students, respectively, with SPCC Cessnock often inviting local businesses to offer constructive feedback at these events.
Right place, right time
Principal Graeme Irwin said SPCC doesn't believe in innovating for the sake of innovation, but instead tries to make "actionable decisions" where it comes to the question of how the school can be more empathetic and thoughtful about what it does.
"The Hunter Valley is woven with a strong entrepreneurial thread and puts considerable importance on real world experiences and challenging young people to really understand what it is to be a global citizen," Irwin told The Educator.
"We are surrounded by a plethora of incredible self-made, family-owned businesses. Therefore, we have been intentional about integrating programs that ignite student's curiosity and participation, in order to foster an inquiry-driven, collaborative and synthesised understanding of the world, as a result of connecting provided real-world experiences."
Irwin said the school accomplishes this through initiatives such as the YES Pathway, which integrates the HSC, Certificate III in Business/Diploma of Business and Industry Placement while students explore, engage and empower entrepreneurial knowledge and practical skills.
"The YES Pathway runs a flexible HSC timetable for 3.5 days each week engaging a blended learning timetable of lectures, tutorials and independent learning. A full day of industry placement will also be allocated per week," Irwin explained.
"Students will be assigned independent learning time to utilise our Learning Management System, and other resources where they will link research with real case studies [fostering real world experiences]."
'Amazing spaces for amazing students'
Irwin said SPCC is also a big believer in developing buildings "that inspire excellence and go beyond that of just brick and mortar".
"We have been recognised as change agents in the space of shared, collaborative community facilities; as seen through the launch of our Activate Centre, international-grade sporting facilities, and brand-new Senior School Building," he said.
"Not only are these spaces enjoyed by students, but also by the community, through events like Park Run and local rugby tournaments. The Wallabies, Western Force and Brisbane Roar take advantage of our world-class sporting facilities for their training."
Irwin said that for students to see these spaces utilised by world-class athletes – the very same spaces that they have access to – lets them know that they are capable of the same successes in life, and creates a real-world, up-close, tangible experience.
"This tangible experience, makes dreams seem more plausible and attainable, creating an inherent understanding within students that they can accomplish great things," he said.
"Our latest building, our Senior School Building is one that we are incredibly proud of."
Irwin said the space itself mirrors a similar aesthetic to that of a university building – an intentional design aimed at helping young people realise they have agency in this environment, as well as a responsibility to see themselves succeed.
"The space is open plan and encourages students to step away from working in silos, and instead participate in advantageous collaboration that cultivates 'iron sharpening iron'," he said.
"We think our students are amazing, so we want to create amazing spaces for them."
An exciting year ahead
Irwin said SPCC will continue to push forward in partnering local business with the educational enterprise in the new year.
"This includes building on our mutually beneficial relationships, working with key stakeholders to allow for our students to have a more 'whole of life' understanding, and evoking a love of life-long learning," he said.
"As a College that is rapidly growing, we will continue to build facilities and programs that reflect he best educational practice for our students."
Irwin said the College is focused on creating "flexible, innovative spaces that serve best practice and flexibility — rather than dictating to."
"This looks like working collaboratively with architects to develop a campus masterplan creating aesthetically pleasing spaces that see amazing pedagogy take place."