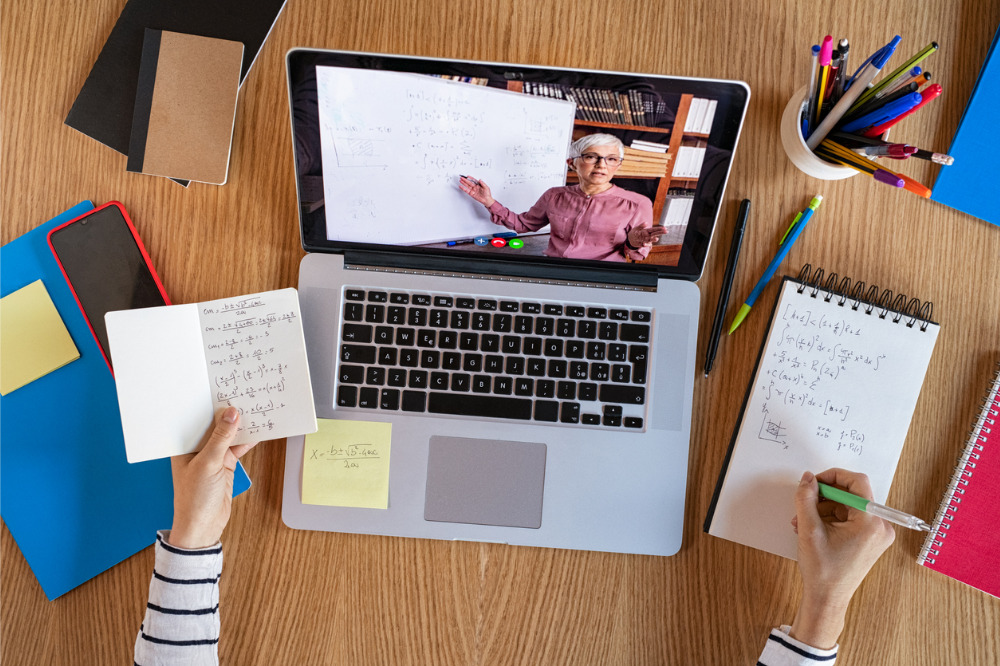 As schools have transitioned to online and flexible learning, the rapid increase in digital competency gained by teaching and administrative staff has been nothing short of remarkable.
If the COVID-19 pandemic has demonstrated anything in schools it's that it's possible to make important, lasting changes to a system that has traditionally found it difficult to change.
While some efforts to create a customised approach have been made, this has mostly been at an individual school level, rather than as a system or sector-wide approach.
Breaking the mould
A new EY report, titled: 'A class of their own: How data makes a student more than a number' recently provided some insights into how technology is helping schools deliver student-focused learning.
One of the case studies highlighted in the report was the innovative work being done at Glenunga International High School in Adelaide.
Wendy Johnson, principal of Glenunga International High School began breaking the mould ten years ago by adapting a data solution built for business and has begun to reap the benefits.
"[The data solution] has enabled teachers to personalise their programs rather than teaching to this mythical middle," Johnson said.
"The system pulls all the data together, summarises it, shows us the comparisons and any areas that might need to be focused on".
Johnson said all of her school's teachers see the benefits from doing what they normally would have done on paper.
"Now, it's the technology that does the work, not our teachers".
Transforming, not just reforming
Catherine Friday, EY Managing Partner, Oceania Government and Health Sciences, said there are some important decisions that school leaders need to be driving in 2020 to ensure that this transformation is achievable.
"If we look at the issue from a whole of sector ideally there would be a cross-sector, nation-wide effort driven by the State, Catholic and independent sectors, together," Friday told The Educator.
"We know that students move between systems every term, and so having a single view of the student as they make their way through k-12 would ideally be seamless and student-centred".
In reality, says Friday, it's more likely to be started by one State, Catholic or the Independent system, and then grow from there.
"In any case, even though schools can do this on their own (as our case studies show) the real power and potential comes with scale and a collaborative approach across the entire sector," she said.
"The most important role though, is that of school leaders to make sure this change occurs at a grassroots level".
The report recommends that school leaders look beyond the "now" and start to plan for the next six to nine months and identify the key elements they will need to achieve this transformation.
"In terms of the most crucial steps the first is ensuring the continuity of education operations during quite unpredictable times, the second is building a sense of resiliency and thirdly, it's about reframing the future of what they believe their education delivery will look like," Friday said.
Giving educators time back to teach
Friday said technology is not just about changing methods of teaching and learning but is important in elevating the role of teachers.
"We've always known that teachers play a vital role in transforming schooling and what our research confirmed is that with greater integration of technology into the classroom, the role of teachers in terms of imparting received knowledge and ultimately becoming co-creators of knowledge is going to be elevated," she said.
"We are now at a point that technology can provide teachers with real time information on the children in their classroom".
Friday said this means that the teacher will be able to instantly see any behaviour notes, absences, and differences in attainment in different subjects in real time.
"This empowers them to make individual and tailored decisions for each child while providing teachers with more opportunities to be more agile and focused in the delivery of their teaching," she said.
"The potential for digital to also deliver time savings in admin and reporting can give teachers back time to teach – and we know that's what they want to do".
Post-lockdown opportunities for schools
Friday said 2020 has been an extraordinary period of change for Australian schools, both culturally and digitally.
"We have seen many examples of schools and educators successfully adapting to these changes at an unprecedented speed," she said.
"This 'new normal' presents some great learnings and gives us the opportunity to shift to very student-centric, digital learning channels that are based on a student's own aptitudes, competencies and strengths".
To harness these changes, Friday said schools will need to make sure they continue to build on the learnings they gained during COVID.
"There will need to be continual enhancement and support, infrastructure".