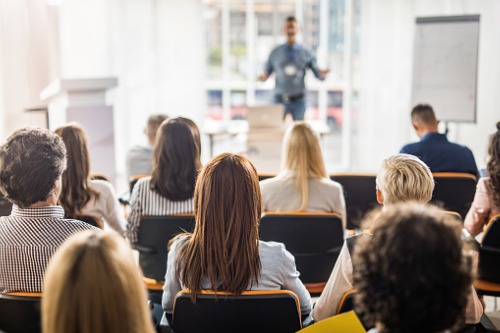 Across Australia, schools and universities are making efforts to ensure their online architecture for remote and flexible learning to continue is solid, especially in the wake of Victoria's return to remote learning.
However, an equally, if not more important, challenge for educators is making sure that their students are coping with the changes that have been forced upon them since the COVID-19 outbreak. After all, 2020 might seem like a lifetime ago, but the impact of that year remains very real for millions of young people across Australia.
According to one study, more than 1.2 students fell behind in their studies during the remote learning period, and 40% of students have reported concern for their mental health.
'A catalyst for change'
Some believe that the COVID-19 disruptions to education are the birth pangs of something profoundly positive, and have created an opportunity to reimagine the schools of the future.
On June 17, independent school leaders across Queensland will be doing just this when they come together to celebrate the changes and challenges of 2020 and schooling reimagined at the Independent Schools Queensland (ISQ) State Forum.
The theme of this year's biennial State Forum is Celebrating Change and will feature a line-up of thought-provoking presentations on issues including the "human age", millennials and a shared culture of leadership, the political school education narrative and the effects of global "hyperdisruption" on schooling.
Forum speakers include futurist Chris Riddell, social entrepreneur Felicity Furey, political analyst Paul Kelly, UQ Vice-Chancellor and president, Professor Deborah Terry and learning strategist Louka Parry.
ISQ executive director, David Robertson, said the pandemic has been a catalyst for change, not only in the way education is delivered, but how schools manage the movement of people inside their gates and sustain student and community spirit and connection.
"The period of remote learning in 2020 required schools to recast how they delivered their education programs and how they engaged with students and families," Robertson told The Educator.
"The place of a blended model of learning – involving face-to-face and virtual learning – is currently being explored by four independent schools in a joint project with the University of Queensland's Science of Learning Research Centre".
Robertson said the research is not exploring the technological "hardware" of online learning, but centres on students and aspects of their approach to learning in an online environment such as goal setting, self-assessment of their own learning, self-regulation, metacognition and feedback.
"Some independent schools have continued other changes they made in 2020, such as holding parent-teacher interviews online and altering before and after-school routines to promote greater student independence, because of their positive impacts," he said.
ISQ will release a research paper at its upcoming 2021 State Forum Celebrating Change that draws together the experiences of independent schools and their staff during and after the home learning period and its impacts on staff, students, teaching and learning and school-family relationships.