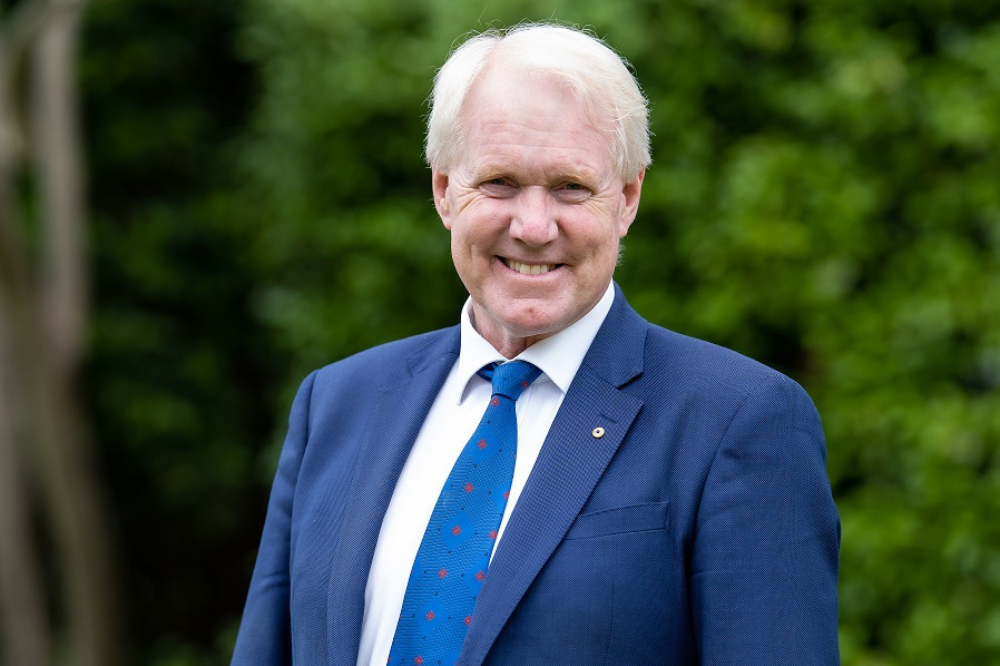 As any principal knows, a school's success requires an effective team as well as an effective leader, and for this reason, developing oneself, and those around you, is critical.
One leader who understands this well is Phillip Heath, whose three decades of service in Australian education have included representing the Independent school sector at the NSW Board of Studies and serving as National Chair of the Association of Heads of Independent Schools of Australia. Heath is also an Honorary Fellow of the Teachers' Guild of NSW, and a Fellow of the ACT Branch, Australian Council of Educational Leaders.
In 2014, Heath became the ninth head of Barker College in Hornsby NSW after concluding a 5-year principalship at Radford College, and before that, 14 years heading up St Andrew's Cathedral School. Heath's illustrious career also includes the role of Deputy Head at The William Clarke College in Kellyville, teaching at Trinity Grammar School Sydney and at King's School Ely (UK).
On 15 May, Heath was named one of nine *Excellence Awardees for the Prime Super School Principal of the Year (Non-government) Award in recognition of his successful leadership approach. A week later on 22 May, another big accolade came Heath's way when his school was named a 5-Star Employer of Choice.
From even a passing glance at the culture of love and care he has been fostering at the College for nearly 10 years, it's easy to see why.
"At its heart, education is a caring profession, and when done conscientiously, care is a gift of love," Heath told The Educator. "As a leader, you must love the students, the staff, the parents and the life of everybody in your community."
Heath's philosophy on leadership is grounded in the belief that despite its constant pressures, it "is not merely an operational role to play but a celebration of humanity filled with love".
"This love must be genuine. Education is not achieved by anything less than the full commitment of a loving heart," Heath said.
"Like all effective Heads, I'm a cheer squad for the students. I love to know and to enthuse in what they are doing at all levels of the School, whether it be their birthdays, their drama performances, their sporting matches, concerts, debates, dances, or public addresses."
An essential component of personal growth in leadership, says Heath, is the allocation of time to connect to the life of the community itself.
"There are no short cuts," he said. "Headship essentially requires us to exercise what the literature refers to as 'cultural and symbolic leadership' through being present and attentive, through engaging purposefully and knowledgably about the life of our community."
Heath said Barker College's students and staff love to share what they're doing, so sitting in on rehearsals is one of the "quiet pleasures" of his role.
"Schools like Barker are blessed by the presence of exceptional and caring people who are dedicated to enriching the lives of others. Our teaching and support staff's expertise and inspiring energy provide outstanding and engaging learning experiences to students every day," he said.
"Effective staff culture seeks to nurture a community of professional life, one where collaboration between colleagues can be done safely and with joy. The gift of love and kindness can be a living reality of the daily round of school education."
In 2023, Barker College introduced Lift@Barker, an evidence-based wellbeing program across the community of staff and students. The project is a 10-month program based on a strategic framework designed to support student and staff wellbeing and resilience.
"In order for our students to thrive, to ensure we attract and retain excellent staff, and simply because we care about the people who work at Barker, our teaching and support staff were invited and encouraged to participate in Lift@Barker," Heath said.
"We are halfway through the program and the involvement and feedback from our staff has been very positive and encouraging."
*The winners of the Australian Education Awards 2023 will be announced on Friday 11 August at the Fullerton Hotel in Sydney.