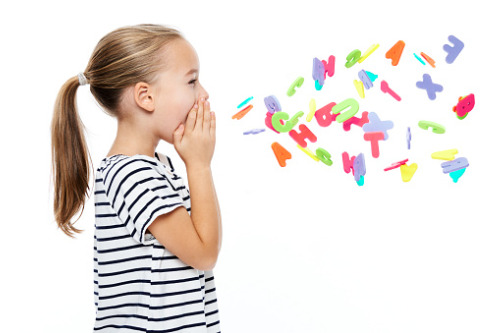 A new toolkit for early childhood educators has been released to help them establish better develop children's communication and oral language skills.
The toolkit, released by Evidence for Learning – a not-for-profit organisation which is backed by Social Ventures Australia – stems from 1,700 studies showing that developing a child's oral language skills between the ages two-to-five-years-old has a hand in a child's learning outcomes in the years to come.
Evidence for Learning partnered with The Bryan Foundation and commissioned the University of Queensland to develop tip sheets which include strategies on how to create spaces for children's talk and how to make longer conversations with children.
Matthew Deeble, Evidence for Learning director, said the toolkit seeks to give the best practice materials and resources for early childhood educators and centre directors.
"We know high-quality early learning makes a big difference to a child's readiness for school. It is a key predictor of success later in life, and children experiencing disadvantage stand to benefit the most," Deeble said.
University of Queensland Professor Karen Thorpe, who is also the new chair for Evidence for learning's early Childhood Education Experts Reference Council, said the organisation supports educators "in their everyday decision-making."
"By collating and analysing the most current evidence, Evidence for Learning mobilises the best knowledge in early learning research for the benefit of educators, children and our nation's future," Professor Thorpe said.
A study by The Front Project, an organisation partner, had shown that government investment in early childhood education not only addresses children's developmental vulnerability, but also improves productivity and workforce participation.
Its 2019 report noted that children who have access to early education lead to stronger academic performance and pursuit of further education, which are key predictors to better wellbeing and higher incomes in the future.
"The Evidence for Learning early childhood education initiative has the potential to deliver national positive impacts but also has special features to generate high value for early learning throughout Queensland," The Bryan Foundation Executive Chair Jill Simes said.
The release of the toolkit also comes after the Federal and state governments' continuous roll out of programs geared towards early childhood care and education, noting how preschool helps develop their critical life skills.
Queensland this year began its KindyLinQ program while Victoria rolled out its extended preschool program.
Evidence for Learning's toolkit can be accessed through this link: https://evidenceforlearning.org.au/evidence-informed-educators/early-childhood-education/oral-language-resources/