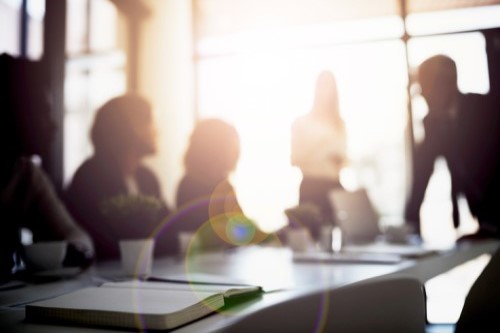 Queensland teachers have been given the chance to upskill themselves by working with experts at a prominent US design museum.
The professional development opportunity for the state's preschool to Year 12 teachers is being delivered through the Queensland Government's partnership with the Smithsonian Institution.
State Science Minister Leeanne Enoch said that they have given $20,000 to support the 2020 Queensland-Cooper Hewitt Fellowship, which opened applications last 14 February. The partnership primarily aims to facilitate knowledge exchange between the museum and Queensland teachers.
Fellows will spend around eight to 12 weeks working with the Cooper Hewitt Design Museum to develop ways on how they can improve student learning through design thinking. Fellows will also experience working on school-related programs and other Cooper Hewitt programs. Applications for this year's fellowship will close on 6 April.
Enoch said that the museum is well-known for working with US schools to aid in the development of design education, which is defined by "guiding students to define problems, generate ideas, prototypes and evaluate their work using a range of learning materials and targeted techniques."
The fellowship also links up to the push for better ways to teach students as teachers have increasingly expressed their concerns of having difficulty teaching subjects such as maths and reading.
In recent years Queensland has been tackling this by rolling out more programs to boost student outcomes.
Last year's fellow, Marsden State High School teacher Jasmine Kassulke, said that she had learned strategies on using design in her classroom to improve her teaching as well as student learning. The fellowship also helped her streamline the delivery and coordination of school programs as well.
She is currently working on a program for her fellow teachers to help improve design education in Logan.
Beyond academics
Centre for Independent Studies Education Program research intern Mitchell Thomas recently wrote that new graduate teachers are more equipped in discussing non-academic issues with their students.
Thomas pointed out that various universities have also launched their own courses to help prepare student teachers for topics that touch on social and even political issues – such as the University of Technology Sydney's course, 'Beyond Culture: Diversity in Context', and University of Queensland's 'Teacher as Educational Innovators and Agents of Change.'
However, Thomas argued that this changed the focus on teacher education as there would be less priority on teaching methods – ultimately affecting the quality of teachers.
Other universities, in response, looked to keep teachers' skills up-to-date such as the University of Tasmania which held a professional learning day for K-12 visual art teachers and CQ University's PD program to help their students in finding their right career pathways.