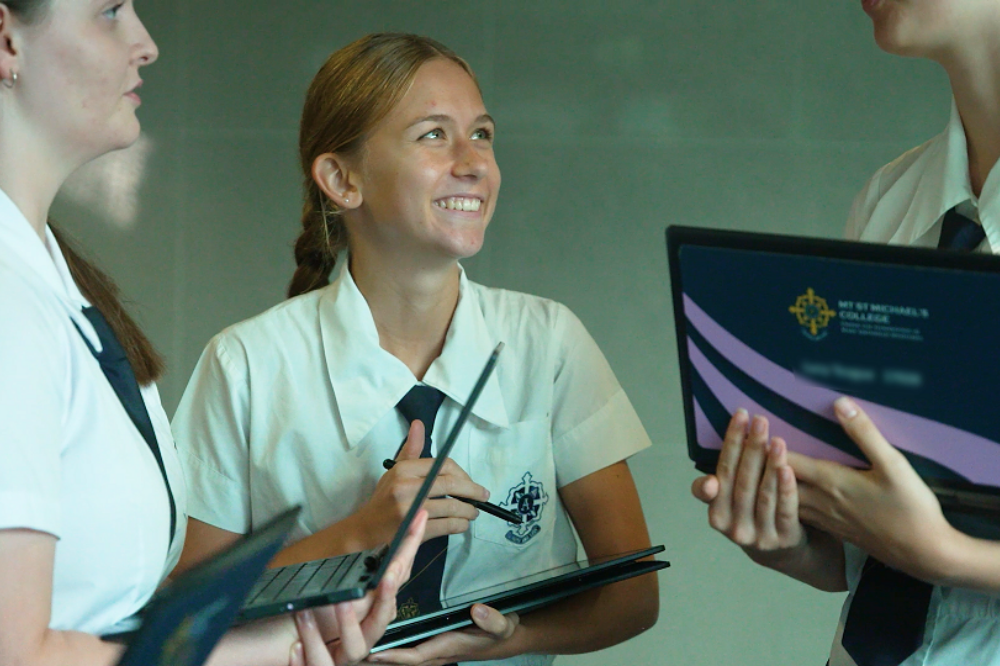 This article was produced in partnership with Dynabook, one of the world's leading PC manufacturers
Dynabook (formerly Toshiba PC Company) launched the world's first industry standard laptop in 1985 and have continued with a constant stream of cutting-edge products featuring more than 30 of the World's first technologies. Those innovations included design, battery, display and wireless breakthroughs, which shaped the mobile computing landscape as we know it today.
While having a robust IT architecture was a must for schools before the Covid-19 pandemic, the challenges associated with remote learning, and the need to be better prepared for future disruptions, has prompted schools to move ed-tech up a notch on their list of priorities.
'The State of Technology in Education Report 2021' study, conducted by global education company Promethean found that 74% of respondents identified technology as a priority in their school strategy, compared to 66% the previous year.
For this reason, many education service providers have been positioning themselves as the vendors of choice for schools wanting to keep ahead of the ed-tech curve.
While some up-and-coming ed-tech service providers are getting the attention of schools with new and innovative solutions, principals and IT leaders are cognisant that the reliable, durable products of ed-tech veterans have been tried and tested for decades.
As an industry leader, Toshiba launched the world's first laptop computer in 1985 and followed it up with the world's first notebook computer – the Dynabook J-3100 SS001 in 1989.
Sharp Corporation obtained 80.1% of Toshiba's computer business in October 2018 and as of 1 April 2019, the business has been known globally as 'Dynabook'. On 4 August 2020 Sharp Corporation acquired the remaining 19.9% of shares.
Below, The Educator speaks to the team at Dynabook about why the company continues to be a leader in Australia's thriving ed-tech space, the key challenges the company is helping schools tackle, and the most important technological challenges that lay ahead for schools.
TE: Dynabook's laptops were the first to be used in schools across Australia and New Zealand 37 years ago. How would you describe Dynabook's legacy in the Australian ed-tech space?
Our legacy is that we deployed the first one to one laptop program for school students anywhere in the world and since then mobile computing in education has become ubiquitous. Obviously, this has led to significant improvements in learning for students and teaching for teachers. We have continued to develop and produce products that are best-in-class mobile computing and truly fit for purpose in education. The digital transformation of education was something we are incredibly proud to be associated with.
TE: Drawing on the feedback you've received from IT department heads, what are the most important technological and human challenges that Dynabook is helping schools resolve in 2022?
The technological challenges are providing products that meet the expectations. They need to be highly mobile for our toughest customers, so the products need to be reliable and robust enough to withstand the rigours of continual and demanding use. They also require high levels of connectivity, security and ergonomics.
Touch, stylus and our ergonomic keyboards provide students with a superior user experience. Products need to be easy to use with those multiple inputs. This is complemented by the latest Intel processors and Microsoft software. Security is another feature that has become more important to keep student's data safe, and we answer all of those challenges with the products that we offer in our education range.
TE: It's clear to see that Australia's ed-tech landscape continues to adapt to shifting demands. Are there any ways in which Dynabook will be building on its offerings to schools in the year(s) ahead? If so, what are they?
The solid foundations that we created over the past 37 years that we continue to develop allow us to adapt to the shifting demands of schools. We never stop listening to the needs of our education customers and we take their input very seriously by sharing this data with our product development teams so that year on year, we are offering products that are answering those customer needs. We have purposefully designed for schools in terms of mobility, robustness, security, connectivity, and ergonomics.
A key observation during lockdown was the relative ease of transition for the schools that already had a strong mobile computing strategy and implementation and we found that they were already well equipped and did not need any additional assistance to go to online learning as they already had everything they needed.
TE: A bit of future-gazing here. What are the most important trends and challenges you see taking shape in the Australian ed-tech market, and how will Dynabook be helping schools navigate these trends and challenges?
Technology is ever evolving and the trends and challenges we see are constant. Our education customers want their laptops to be faster, lighter, stronger, and easy to use with all the latest features and functions, this is a constant evolution, and we remain committed to meeting those needs and challenges.