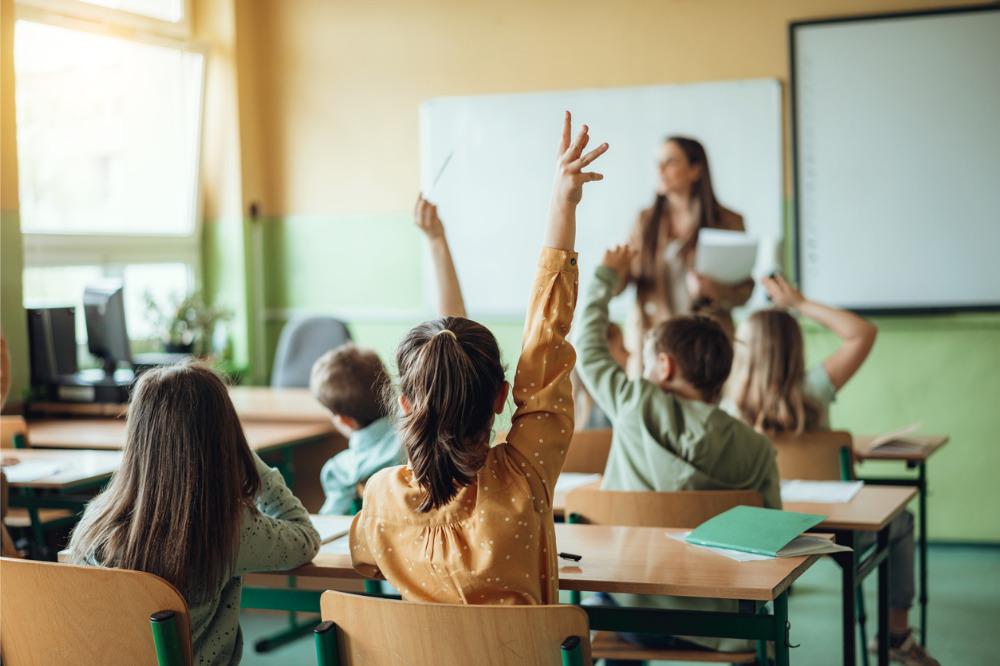 There are concerns that Australia's teaching workforce is set to shrink further amid a sharp decline in the number of high school graduates taking up degrees in the profession.
Data provided to The Guardian by the Universities Admissions Centre revealed that high school graduates taking up education degrees declined by 20% in 2023 compared to last year – the lowest rate since 2016.
In a further sign that the status of teaching needs an urgent boost, education was ranked seventh out of 11 major areas of study, with health receiving the highest number of first preferences (9,008), followed by society and culture (8,463) and management and commerce (5,277).
In August 2022, the Federal Government's teacher workforce shortage paper found schools were facing "unprecedented teacher supply and retention challenges", with workforce shortages one of the "single biggest issues" facing teacher employers.
There have also been concerns about the pipeline of middle leaders in Australian schools, with the 2023 State of the Sector report by PeopleBench finding middle leaders are the least likely to intend to stay in their role for the next 12 months, widening the scope of an already crippling teacher shortage.
"As middle leaders constitute a significant portion of potential future senior leaders and principals, this raises serious concerns about the sustainability of the leadership pipeline," PeopleBench Chief Research & Insights Officer, Mike Hennessy said.
To boost the number of educators in its state, the Victorian Government recently announced free scholarships to become a high school teacher.
An investment of up to $93.2m will provide new scholarships to support teaching degree students with the cost of studying and living – joining the Labor Government's Free Nursing initiative, which began this year to boost the state's pipeline of healthcare workers.
NSW has also been doubling down on its workforce shortages, recently formalising an historic pay rise that will see beginning and top-of-scale school educators the best paid in Australia.
The agreement means the starting salary for a NSW teacher will now increase from $75,791 to $85,000 and the salary for a top of the scale teacher will increase from $113,042 to $122,100.
Despite encouraging work at a state and territory level, a new report has found that Australia continues to significantly underperform against most OECD countries when it comes to investing in public education – a trend that the nation's peak teachers' union says is exacerbating staff shortages.
"The chronic underfunding of Australia's public schools has led to a chronic teacher shortage and a situation where schools struggle to provide our students with the individual support they need. This must change," Australian Education Union federal president Correna Haythorpe said.
"Just 1.3% of Australian public schools are currently funded to meet their Schooling Resource Standard entitlements. That means over 98% of our public schools are not funded to meet the most basic student requirements."
Haythorpe said the Federal Government must ensure that the next round of new school funding agreements with state and territory governments deliver full funding for all public schools across the country.
Pasi Sahlberg, professor of educational leadership at the Melbourne Graduate School of Education, said a world-class education for every Australian child "will continue to be an illusion until school education is funded as it is now in other prosperous democracies".
"OECD among others has repeatedly remined us that there will be no excellence in education without much more equitable education system than we currently have. School funding is a big driver of our current educational inequities," Professor Sahlberg told The Educator.
"As Mahatma Gandhi put it, 'the true measure of any society can be found in how it treats its most vulnerable members'. Our track record in that is not something to be proud of."
Australian Institute for Teaching and School Leadership (AITSL) CEO Mark Grant says while funding is important, due recognition of the tireless work teachers do from society would have an enormous impact on the morale and status of the profession.
"It's not just about money. Part of the solution needs to be professional recognition and a society that actually values the work of its teachers, principals and all the other staff within our modern school system," Grant told The Educator.
"To support the diverse needs of students and school communities, we definitely need to have a really serious think about what the workload is that we want educators – as opposed to non-educators – to do in our school."
Grant said it's often the case where "staff with the most experience do some of the least valuable work from a teaching and learning perspective."
"We have to change that."