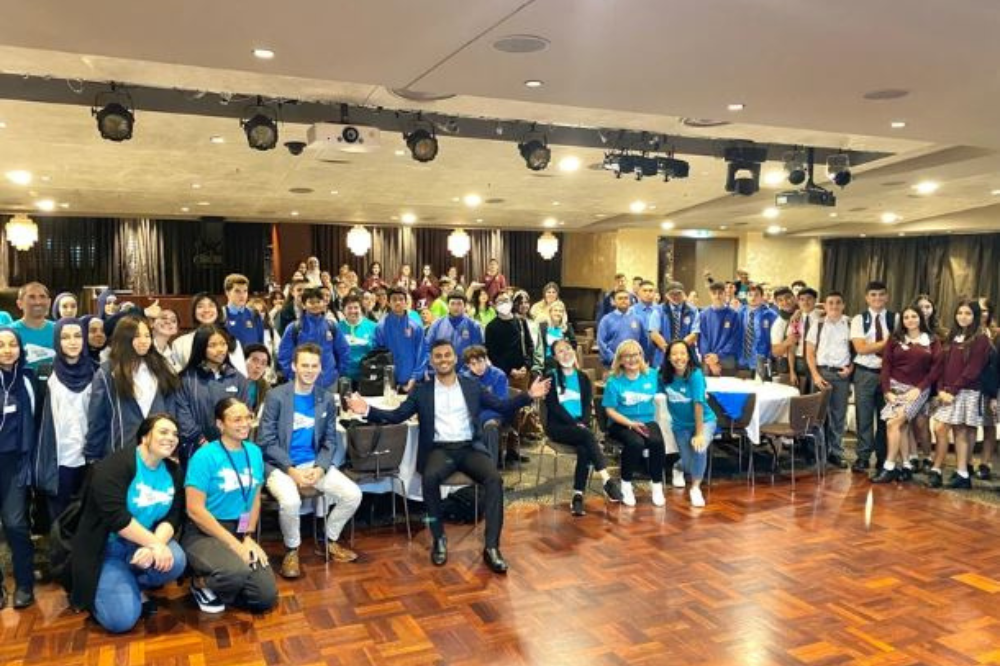 Between 1-2 September, The Jobs and Skills Summit brought together unions, employers, civil society and governments, to address shared economic challenges facing Australians.
One of the most pressing challenges in recent years has been how to fill Australia's ever-growing skills gap. In the tech sector alone, it is forecast that more than 650,000 new jobs will need to be created by 2030 in order to fill anticipated shortages in this critical industry.
However, several other 'jobs of the future' remain in high demand. According to the Federal Government's Skill Priority List, these jobs are construction managers; civil engineering professionals; early childhood teachers; registered nurses; ICT business and systems analysts; software and applications programmers; electricians; chefs; child carers; and aged and disability carers.
Speaking at a press conference after the Summit, Prime Minister Anthony Albanese said Australia's over-reliance on temporary labour had made the country more vulnerable and created equity issues. To address this, Australia will take in 35,000 more migrants under its permanent migration program and speed up visas for foreign workers.
Young entrepreneurs team up to tackle skills gap
On 6 September, ASE Group – a community-led organisation which delivers entrepreneurship training and life skills education programs – announced the acquisition of Australian social enterprise, Breathe, which provides public speaking education to young people and marginalised communities around Australia.
For its part in tackling the nation's skills gap, Breathe aims to support the Australian School of Entrepreneurship to achieve its goal of educating one million Australians by 2030.
Jahin Tanvir, a 2022 ACT Young Australian of the Year finalist and 2021 Young Canberra Citizen of the Year, was recently appointed new CEO of the Australian School of Entrepreneurship, which was developed by ASE Group to improve the skills and opportunities of young people across Australia.
Tanvir says the minimal youth representation at the recent Summit speaks to a much larger problem – young people are not being given the voice they deserve in the decision-making that is affecting their very future.
Below, The Educator speaks to Tanvir about how he believes this issue can be overcome.
TE: You highlighted the need more youth representation in jobs and skills decision-making. What do you believe might be an effective way forward to achieve this?
The immediate answer is to put as many young people in the rooms where discussions and decisions are being made. We had the Jobs and Skills Summit take place a couple of weeks ago – a pivotal event that outlined the skills shortage, and what to focus on in tackling this. In the room, you can count on your fingers how many people were under the age of 25-years-old. When we talk about jobs and the skills of the future, we need to bring more young people into the discussions to shape the future itself. More young voices on boards, advising ministers and governments, and co-design is what I am pushing for. My ask is that for the next Jobs and Skills summit, we have a youth stream that runs parallel to it as a bare minimum. In that way, we can collaborate and bring the different range of not only age, but demographics into the conversation to ensure voices are heard at all levels. A young person from rural Australia has incredibly varying social determinants than a young person from metro city, similar to different multicultural communities. We need to ensure the room rightfully reflects multicultural Australia, and where Australia is headed in the next few years.
TE: If there was an 'adulting 101' class in high school, what might it look like in practice, and what skills do you believe such a class should teach the young people of today?
The most common take on this has always been - "How do you do taxes?". It's an area so critical to life, but we're never taught about how and when to actually do them. In a similar lens, integrating soft skills such as communication, financial literacy, how to start a business, time management etc. into the curriculum and actively advocating for this being as important as the content we learn will equip so many school students for the jobs of the future. That's what we do at the Australian School of Entrepreneurship (ASE), working with students to provide those skills and leadership in the form of workshops and online education.
TE: You point to the importance of empowering young people from all backgrounds, regardless of their age, gender or postcode. What are some of the ways you will be doing this?
My leadership philosophy has always been, you can't be what you can't see. As a first-generation migrant, I know the importance of lived experience, but also how many communities can feel disengaged, unsupported and unequipped. At the ASE, we co-design all our programs and workshops with young people from diverse communities to ensure that we take every single demographic and need into consideration. We don't sell a one-dimensional course, or go into a room and deliver any workshop - we give them an experience that they can learn and feel confident, but also find like-minded people around them. We've seen so many people continue to come back to our programs, and it's become like a family. That's the mission - to make the Australian School of Entrepreneurship the hub for all entrepreneurship needs for young people.