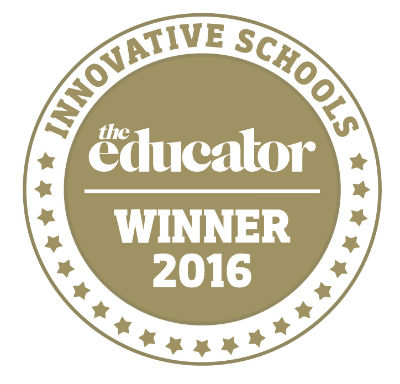 Welcome to The Educator's second annual Innovative Schools list.
Following the exceptional response we received to our request for submissions for our inaugural list, we were overwhelmed again this year by the number of entries from schools right across the country, telling us about the impressive initiatives they've employed to optimise their students' educational experiences.
Given the volume and quality of entries, it was a challenging task to compile a shortlist, but we're now proud to be able to highlight the work of 40 schools whose endeavours deserve special recognition. Over the following pages, we recognise these exceptional schools, with 12 of them being spotlighted in greater detail.
Read on to discover how these schools have introduced an innovative edge in everything they do, from pedagogy to technology and all aspects of K-12 education.
MESSAGE FROM OUR SPONSORS
Schoolbox and Digistorm are proud to support the Innovative Schools report for 2016. This is a fantastic opportunity to recognise innovative educators who use technology to improve teaching and learning outcomes.
Technology continues to prove its ability to drive improvements in student outcomes, whilst supporting schools to move away from traditional methods. Schools are being challenged to review the impact and use of new technologies, whilst improving how parents are engaged throughout their child's learning journey.
Technology presents real challenges for educators and only those prepared to embrace change and embody innovation in a variety of forms and try new approaches to teaching and learning will shape the educational landscape of the future.
It is great to see that again this year many of the schools showcased are both Schoolbox and Digistorm clients who are at the cutting edge of applying creative and innovative practices. We extend our congratulations to these clients and all the entrants that made this year's Innovative Schools list – well done!
We encourage all schools to draw upon this year's examples, share initiatives, and reflect on the stories about educators on the edge and their big ideas for change and innovation through technology.
A big thank you to The Educator for pushing the education industry forward and for the opportunity for Schoolbox and Digistorm to be a major contributor to this initiative.
Sean Richards
, Co-founder, Schoolbox
Tim Oswald
, Managing director, Digistorm Education